Life can get pretty busy—how often do we stop and reflect on all of the goodness around us? Probably not often enough. Being thankful is scientifically proven to improve the quality of our lives, so it's something we should definitely be encouraging in our classrooms all year round. To help you get started, we've put together this list of gratitude quotes that you'll feel good about sharing with students.
Gratitude Quotes From Children's Books
Many kids books have themes of gratitude and include famous quotes worth sharing. Here are some of our favorites:
I am happy. I am very happy. This morning when I woke up I felt good because the sun was shining. I felt good because I was a frog. And I felt good because I have you as a friend. I wanted to be alone. I wanted to think about how fine everything is. —from Days With Frog and Toad by Arnold Lobel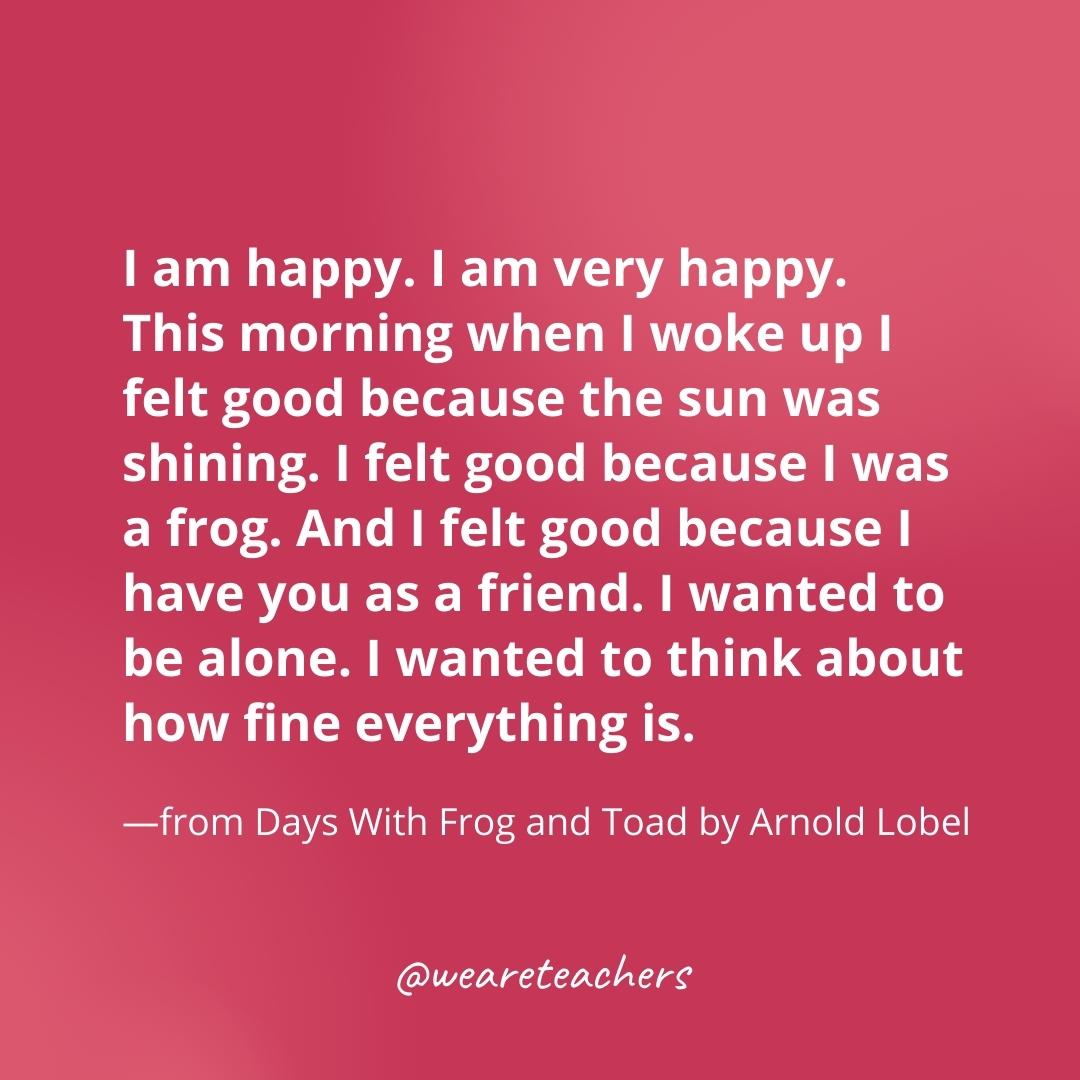 We appreciate the complicated and wonderful gifts you give us in each other. And we appreciate the task you put down before us, of loving each other the best we can, even as you love us. —from Because of Winn-Dixie by Kate DiCamillo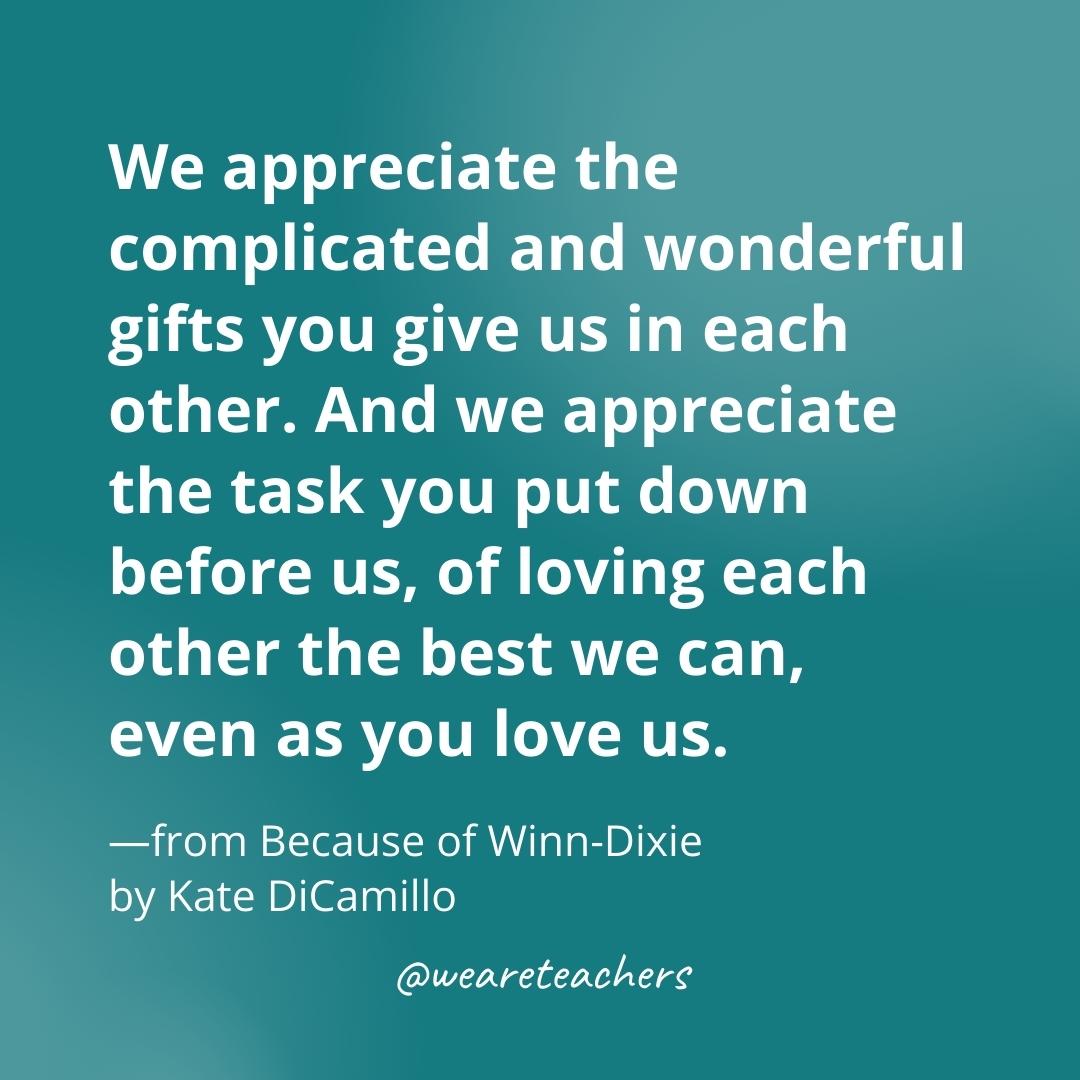 Goodnight stars, goodnight air, goodnight noises everywhere. —Goodnight Moon by Margaret Wise Brown

Sometimes when you're surrounded by dirt … you're a better witness for what's beautiful. —Last Stop on Market Street by Matt de la Peña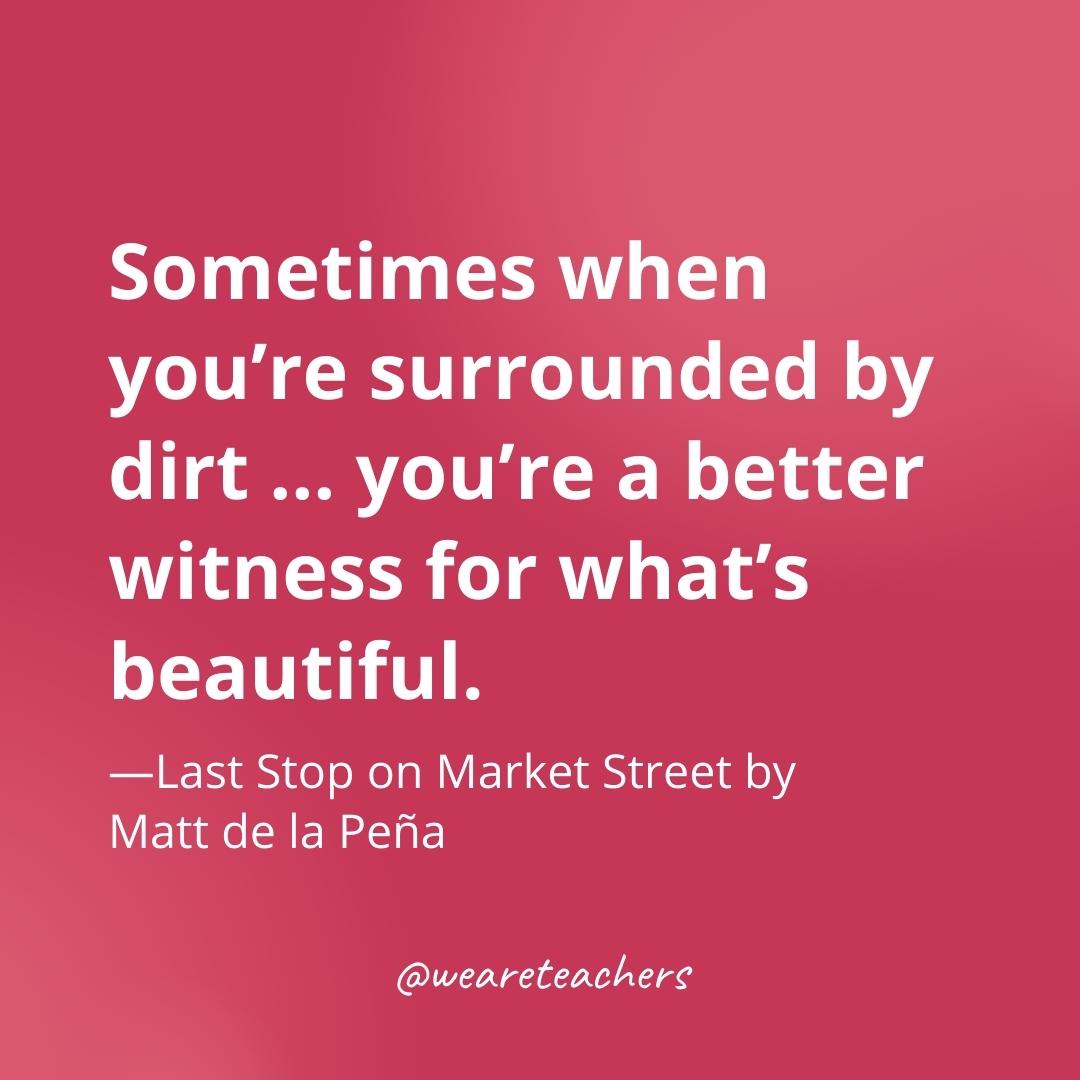 And for all I know he is sitting there still, under his favorite cork tree, smelling the flowers just quietly. He is very happy. —from The Story of Ferdinand by Munro Leaf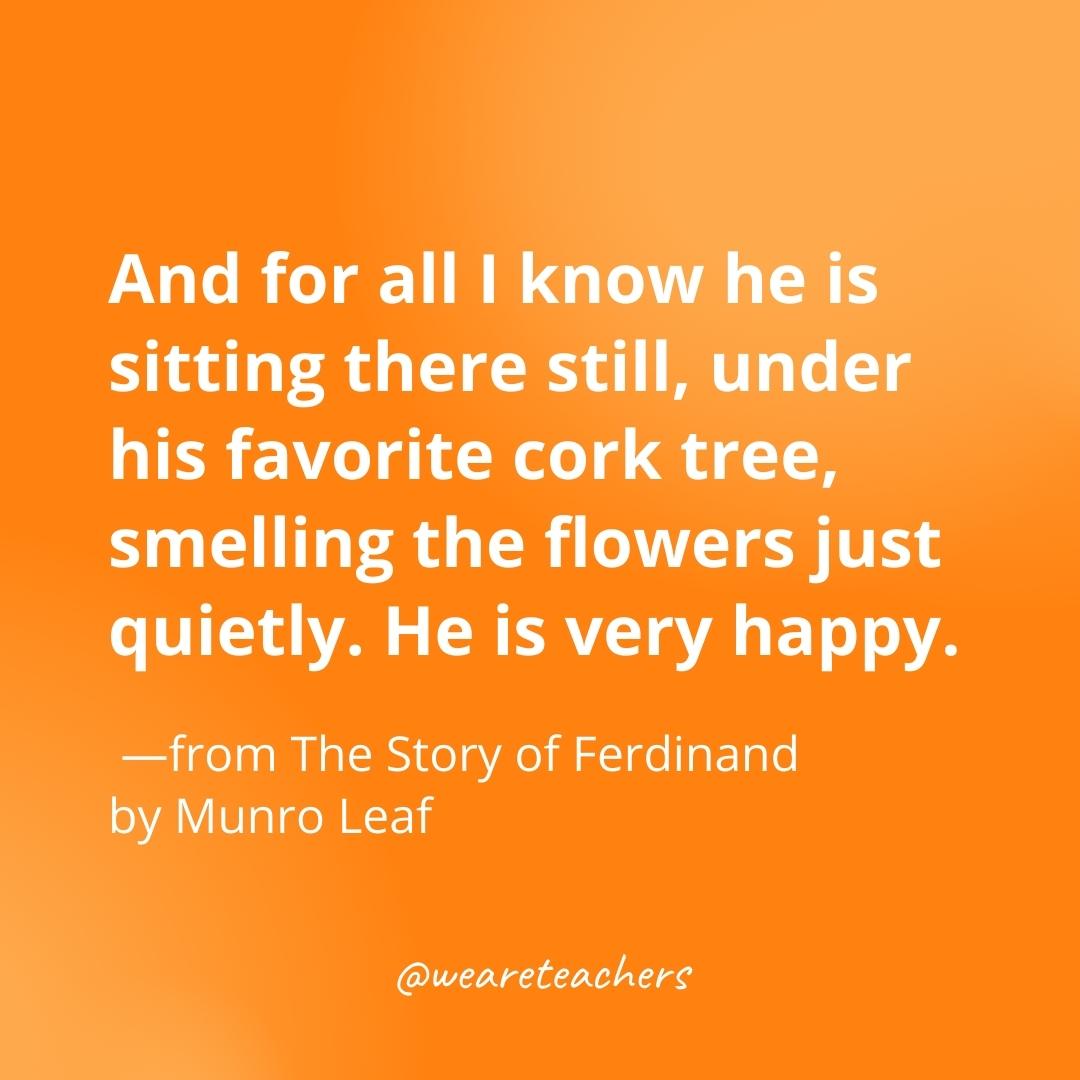 In November, people are good to each other. They carry pies to each other's homes and talk by crackling woodstoves, sipping mellow cider. They travel very far on a special November day just to share a meal with one another and to give thanks for their many blessings—for the food on their tables and the babies in their arms. —from In November by Cynthia Rylant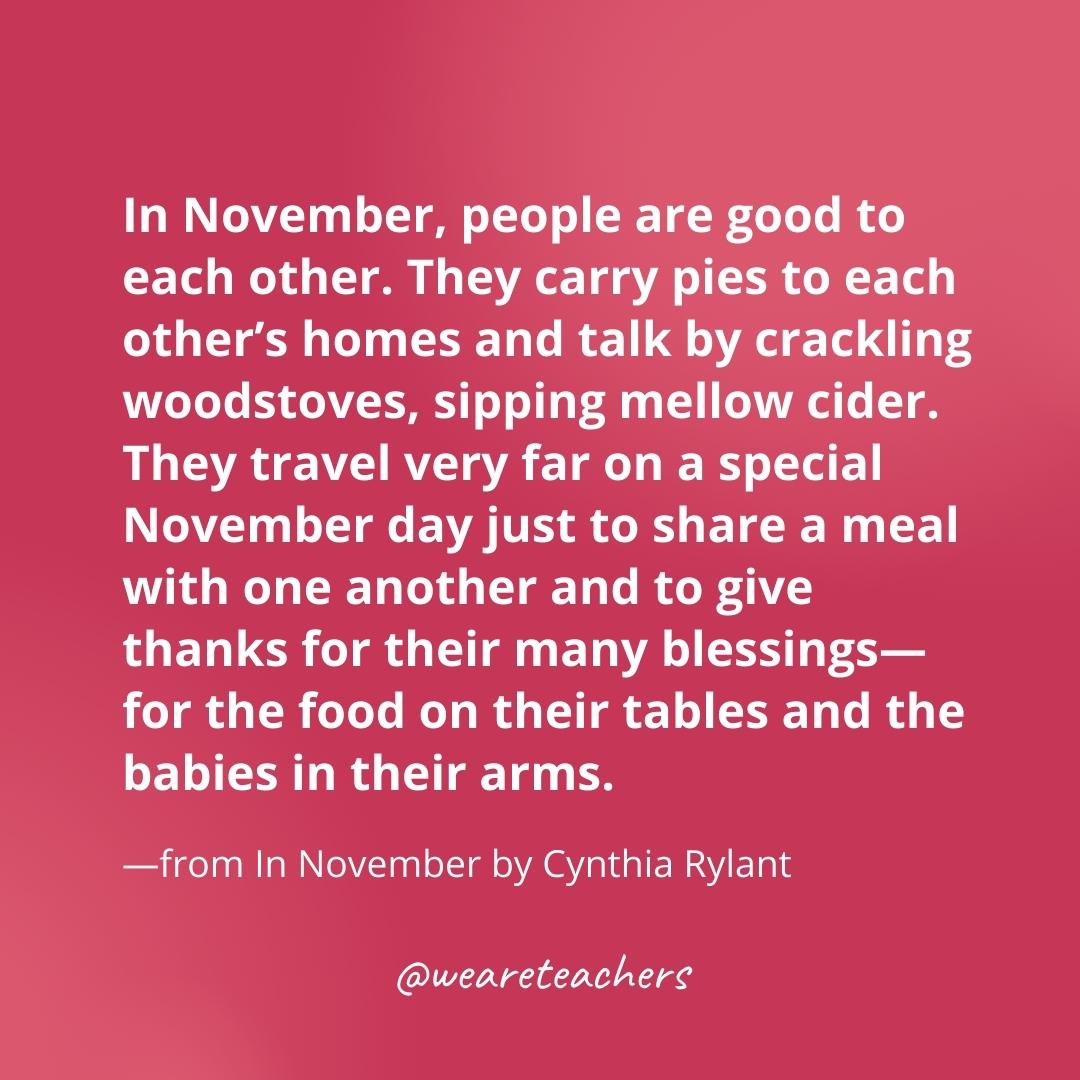 On the night you were born, the moon smiled with such wonder that the stars peeked in to see you and the night wind whispered, "Life will never be the same." —from On the Night You Were Born by Nancy Tillman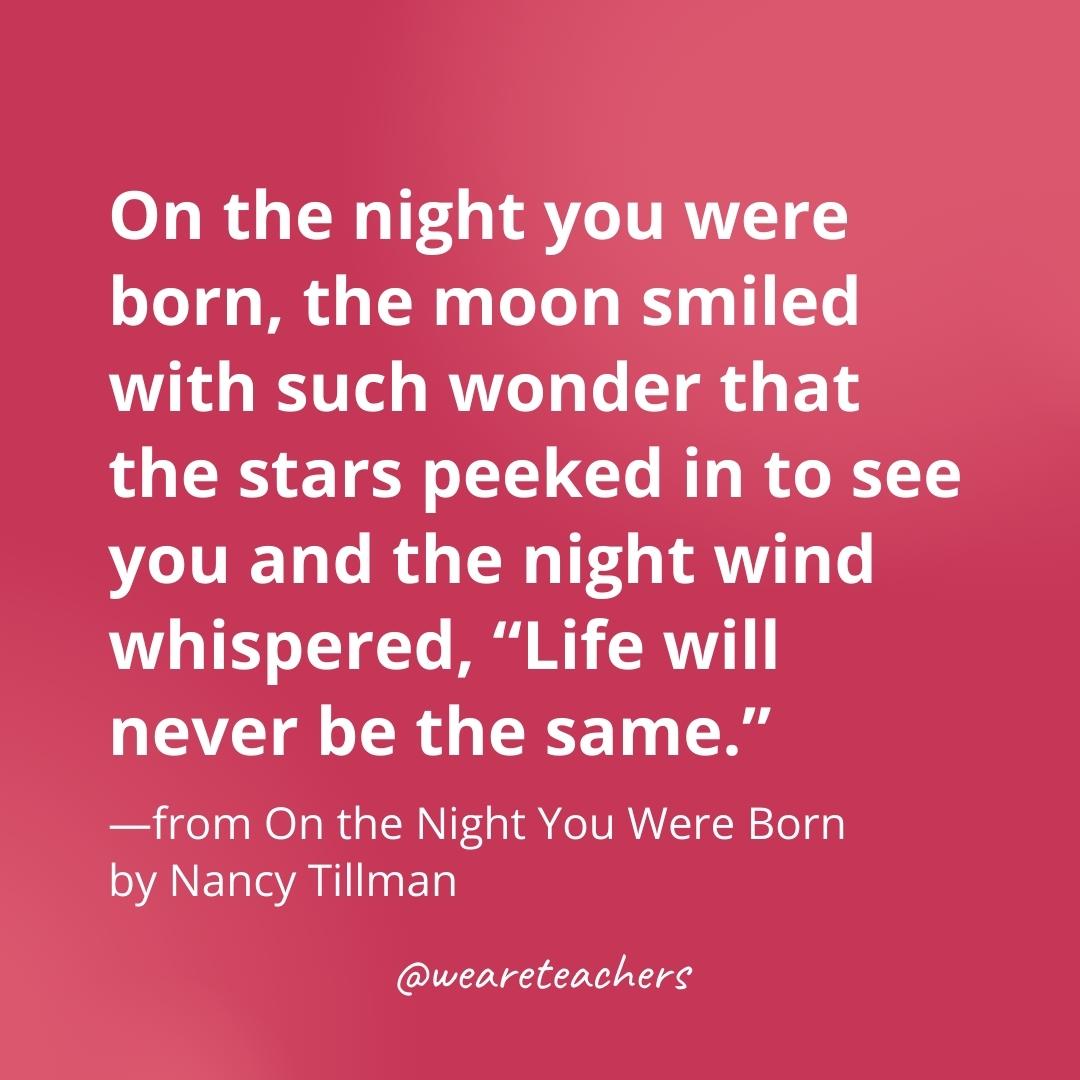 "I don't need very much now," said the boy, "just a quiet place to sit and rest. I am very tired." "Well," said the tree, straightening herself up as much as she could, "well, an old stump is good for sitting and resting. Come, Boy, sit down. Sit down and rest." And the boy did. And the tree was happy. —from The Giving Tree by Shel Silverstein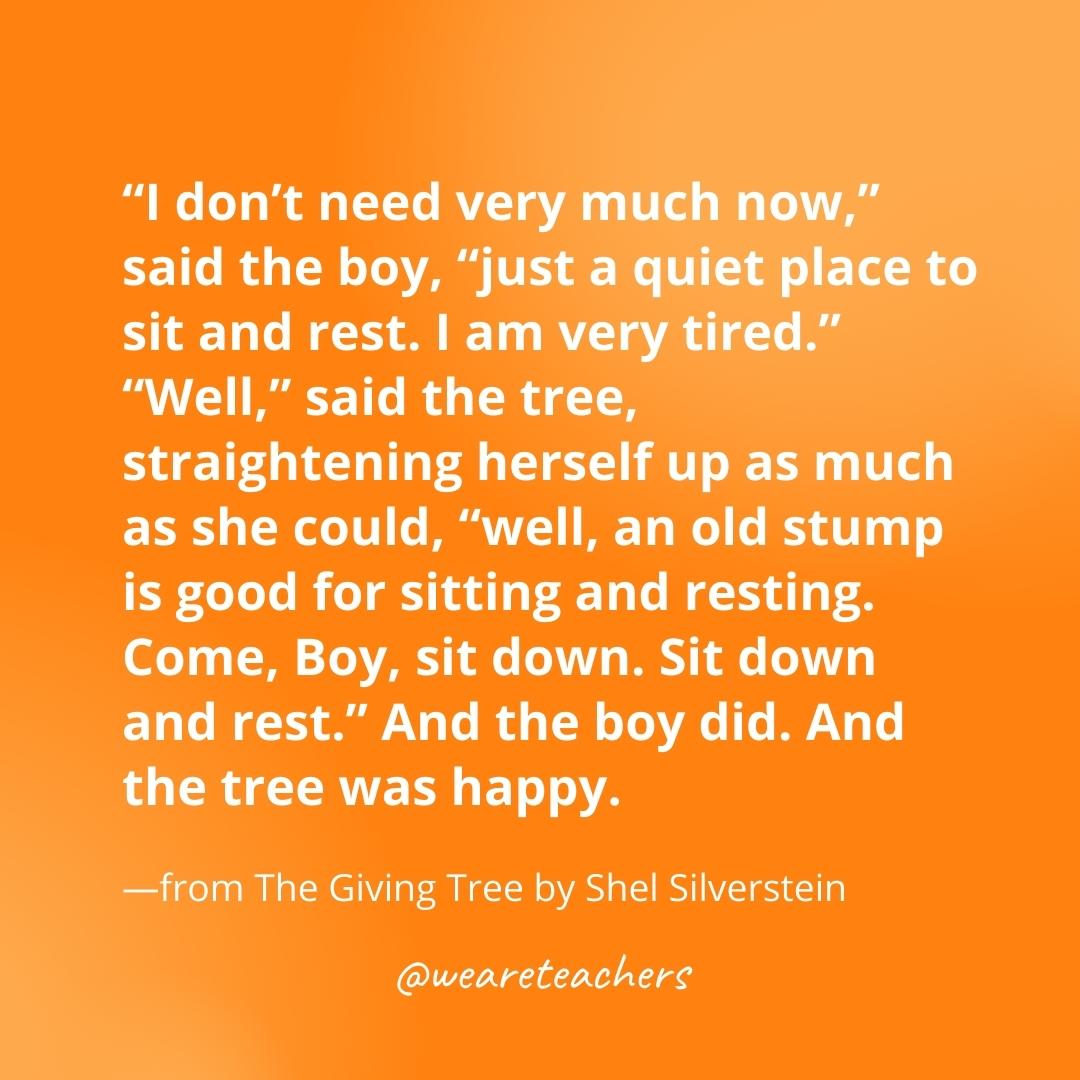 Piglet noticed that even though he had a Very Small Heart, it could hold a rather large amount of Gratitude. —Winnie the Pooh by A.A. Milne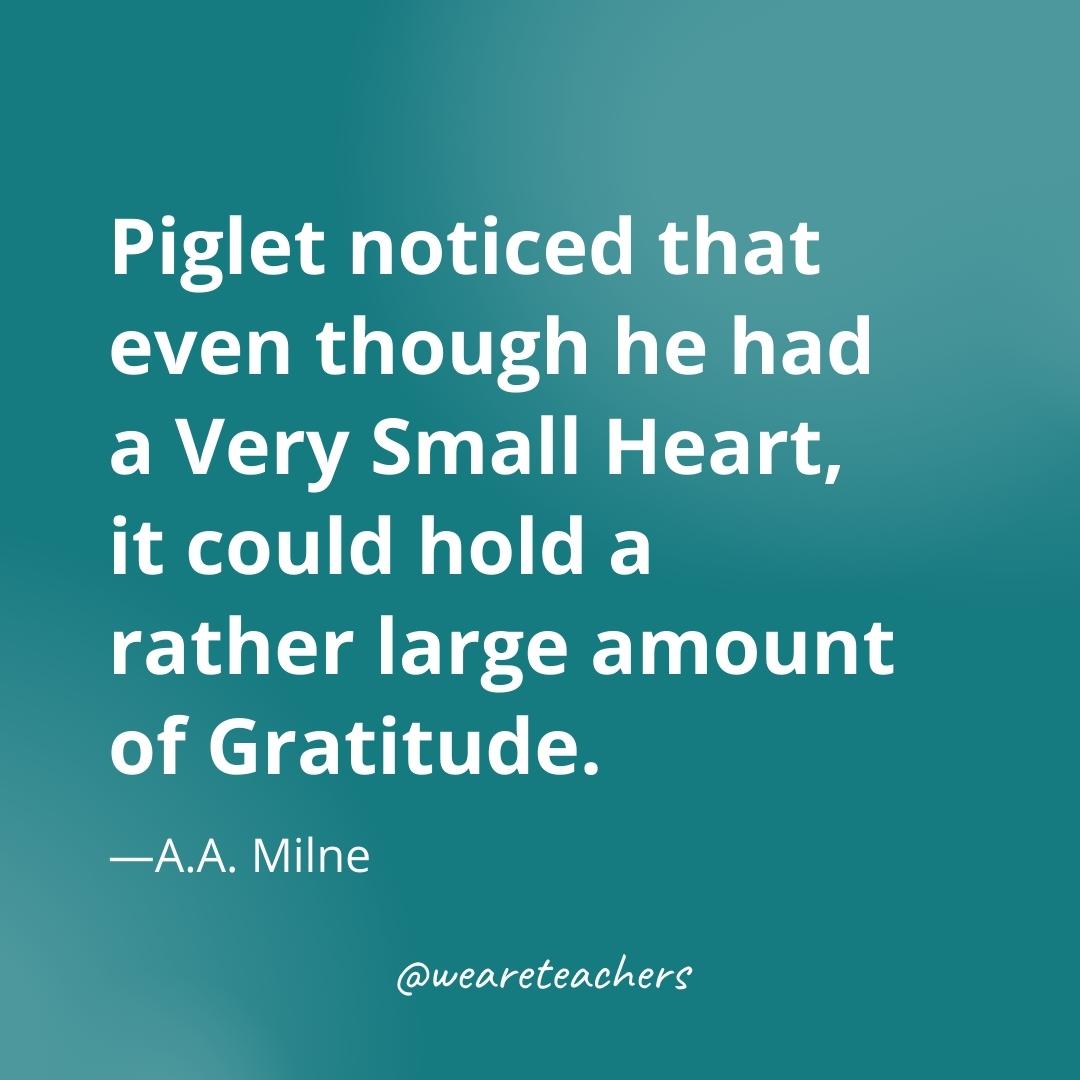 You have been my friend. That in itself is a tremendous thing. —Charlotte to Wilbur in Charlotte's Web (E.B. White)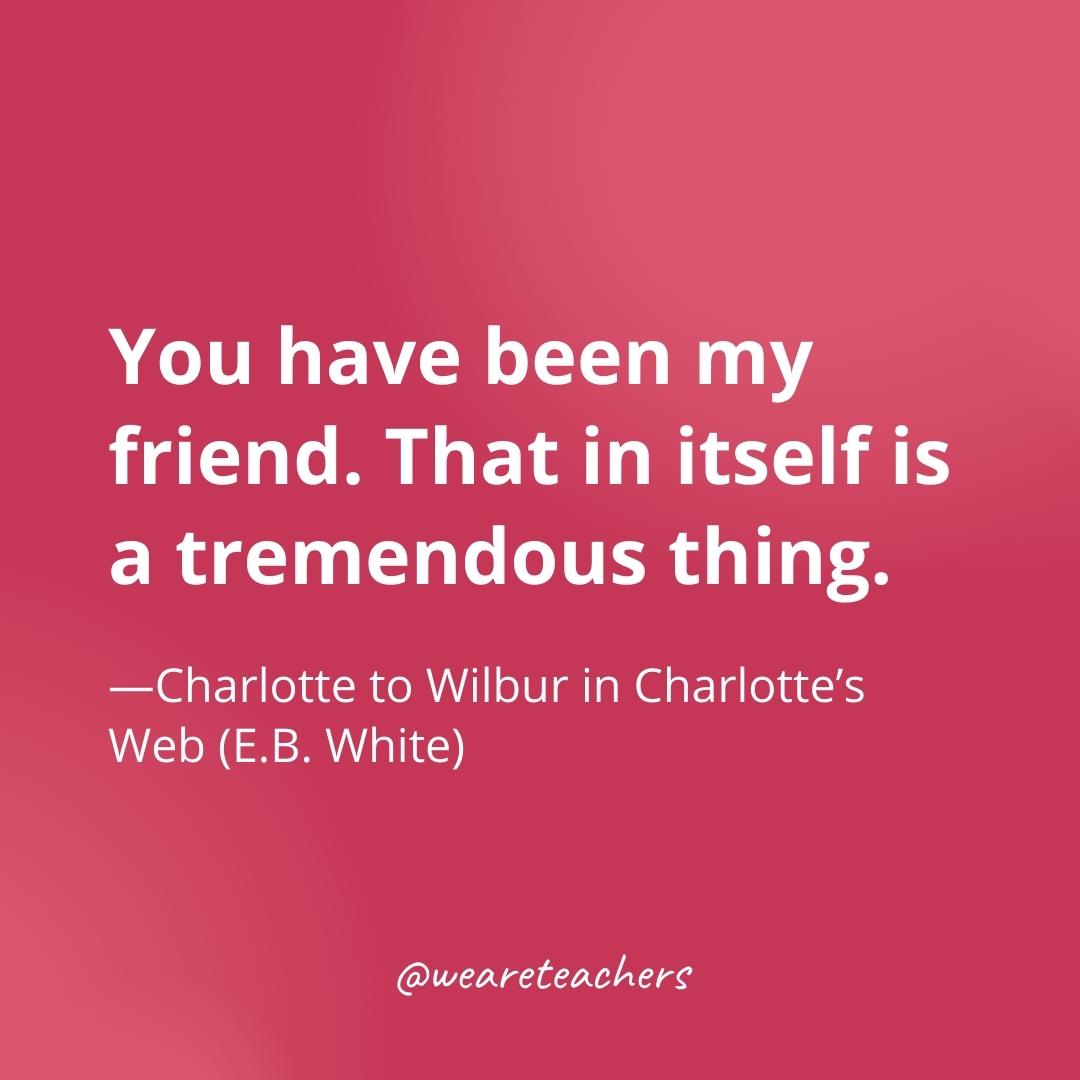 I'm so glad I live in a world where there are Octobers. —from Anne of Green Gables by L.M. Montgomery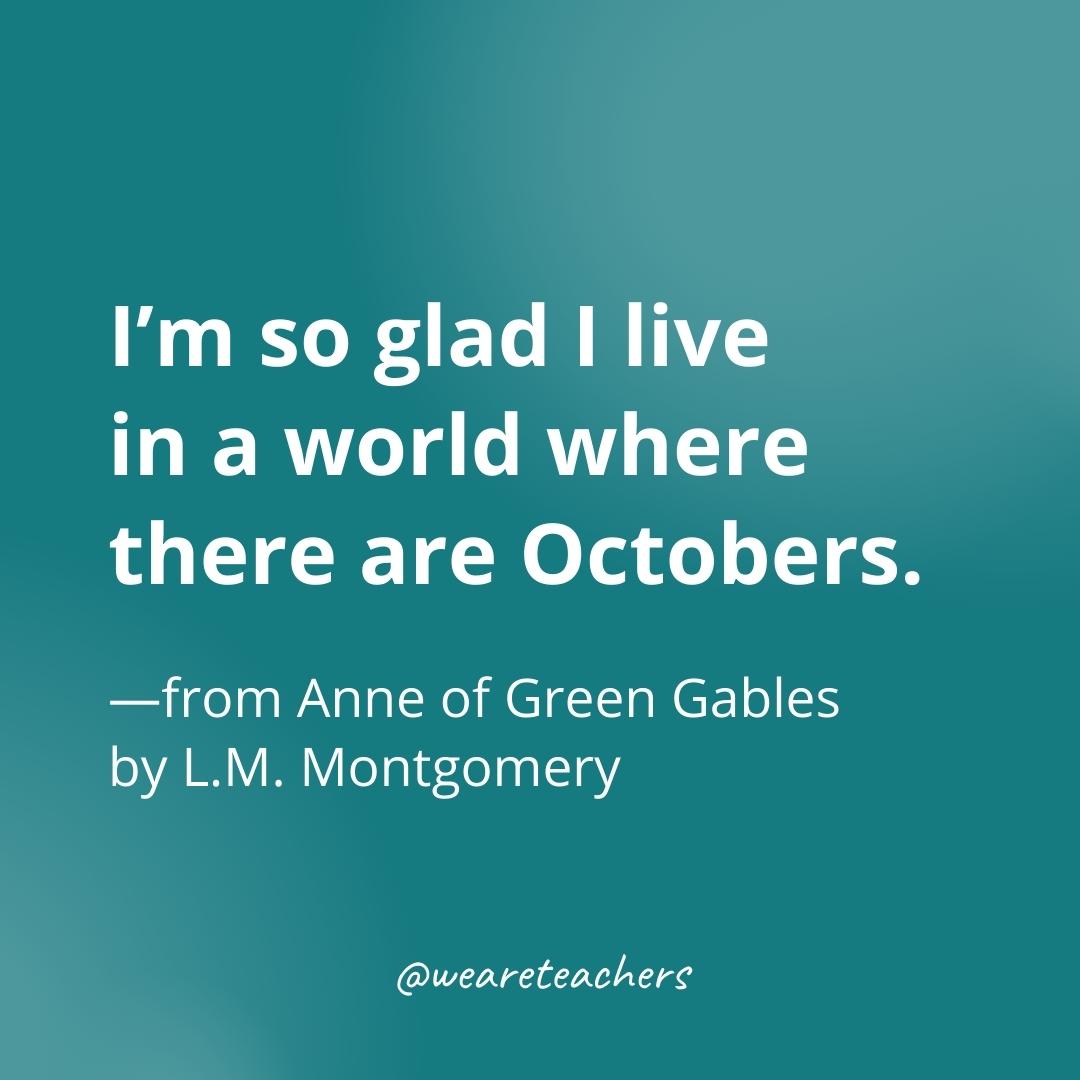 More Gratitude Quotes for Kids
Here are more of our favorite quotes about gratitude to share with your students.
When we give cheerfully and accept gratefully, everyone is blessed. —Maya Angelou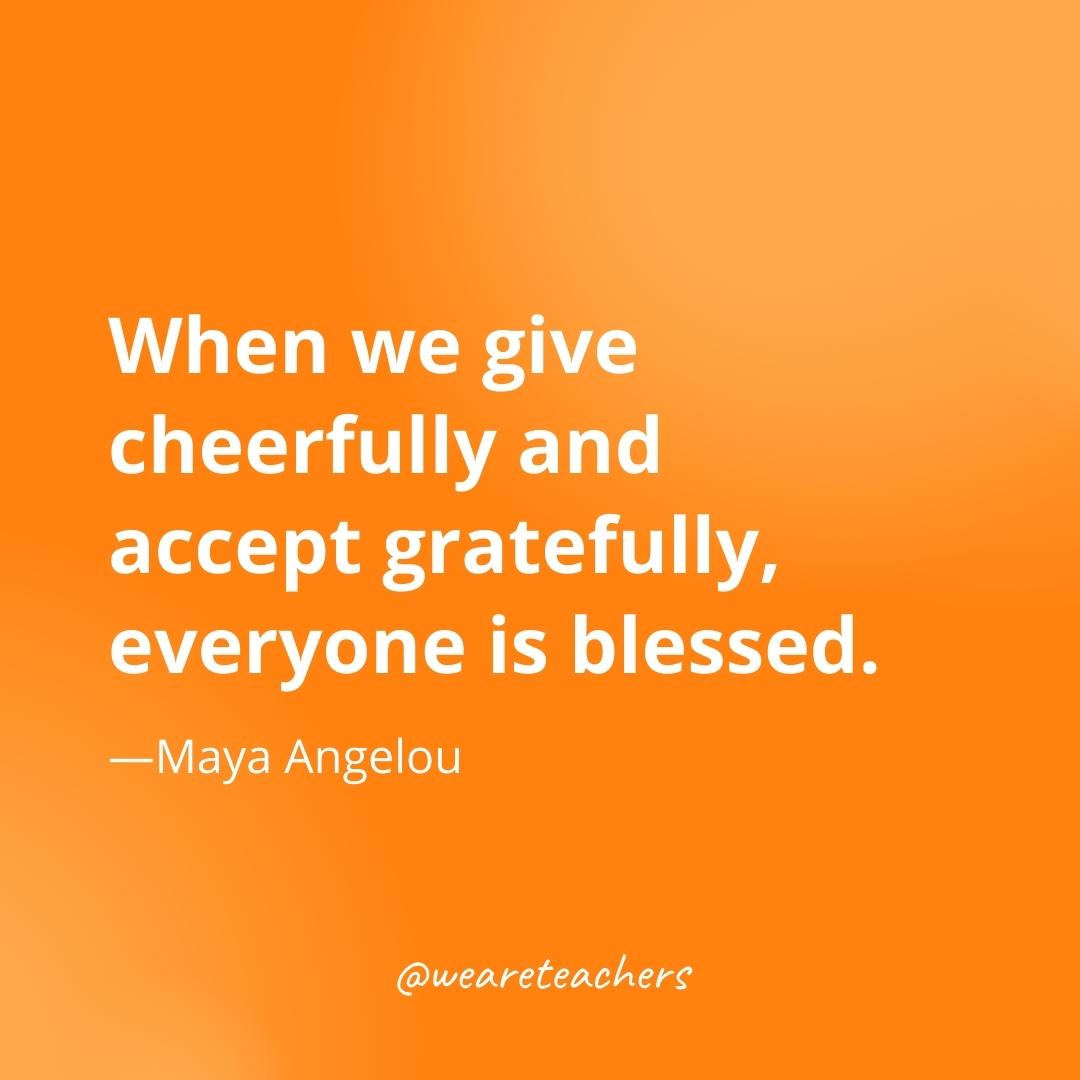 An attitude of gratitude brings great things. —Yogi Bhajan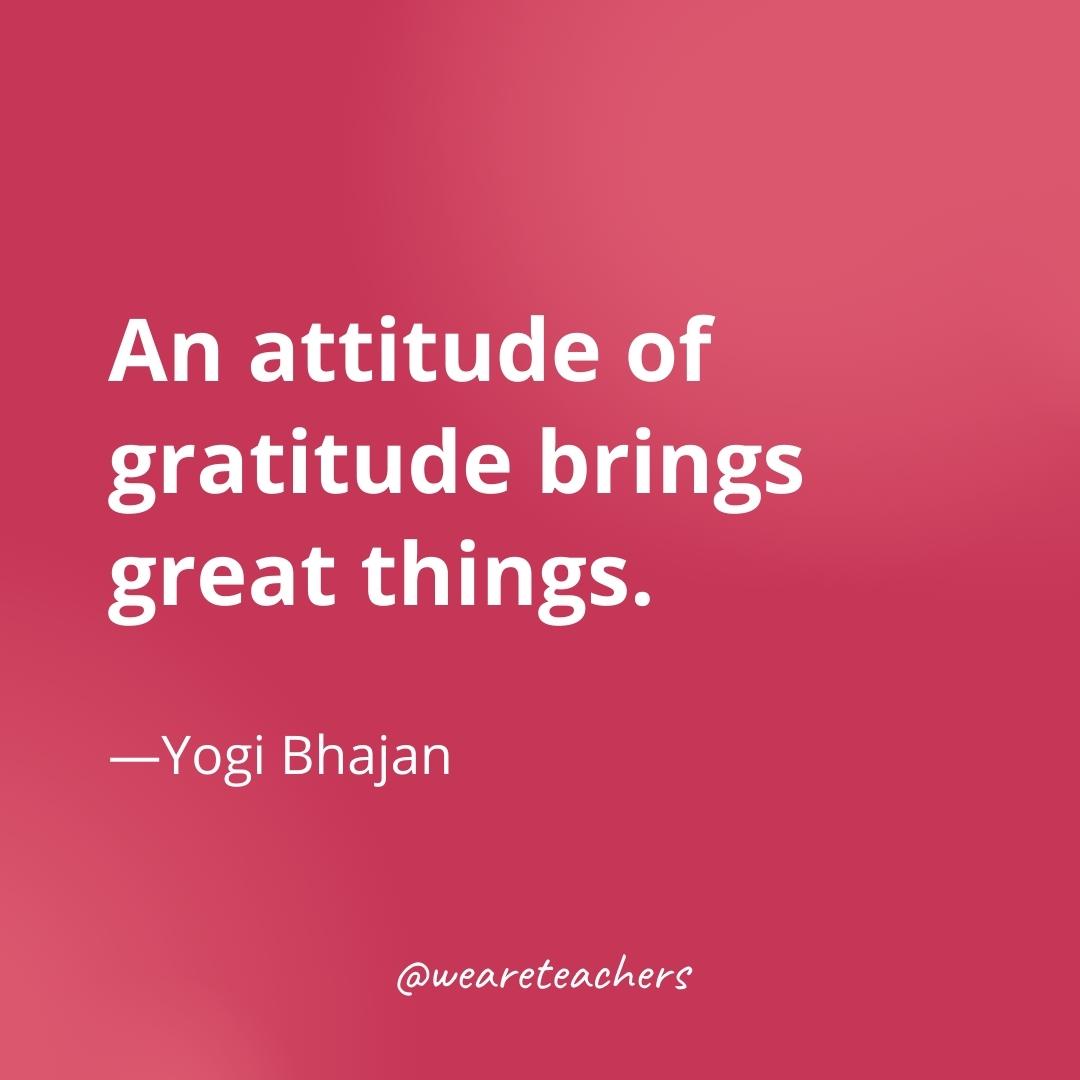 There are always flowers for those who want to see them. —Henri Matisse
Let us be grateful to people who make us happy; they are the charming gardeners who make our souls blossom. —Marcel Proust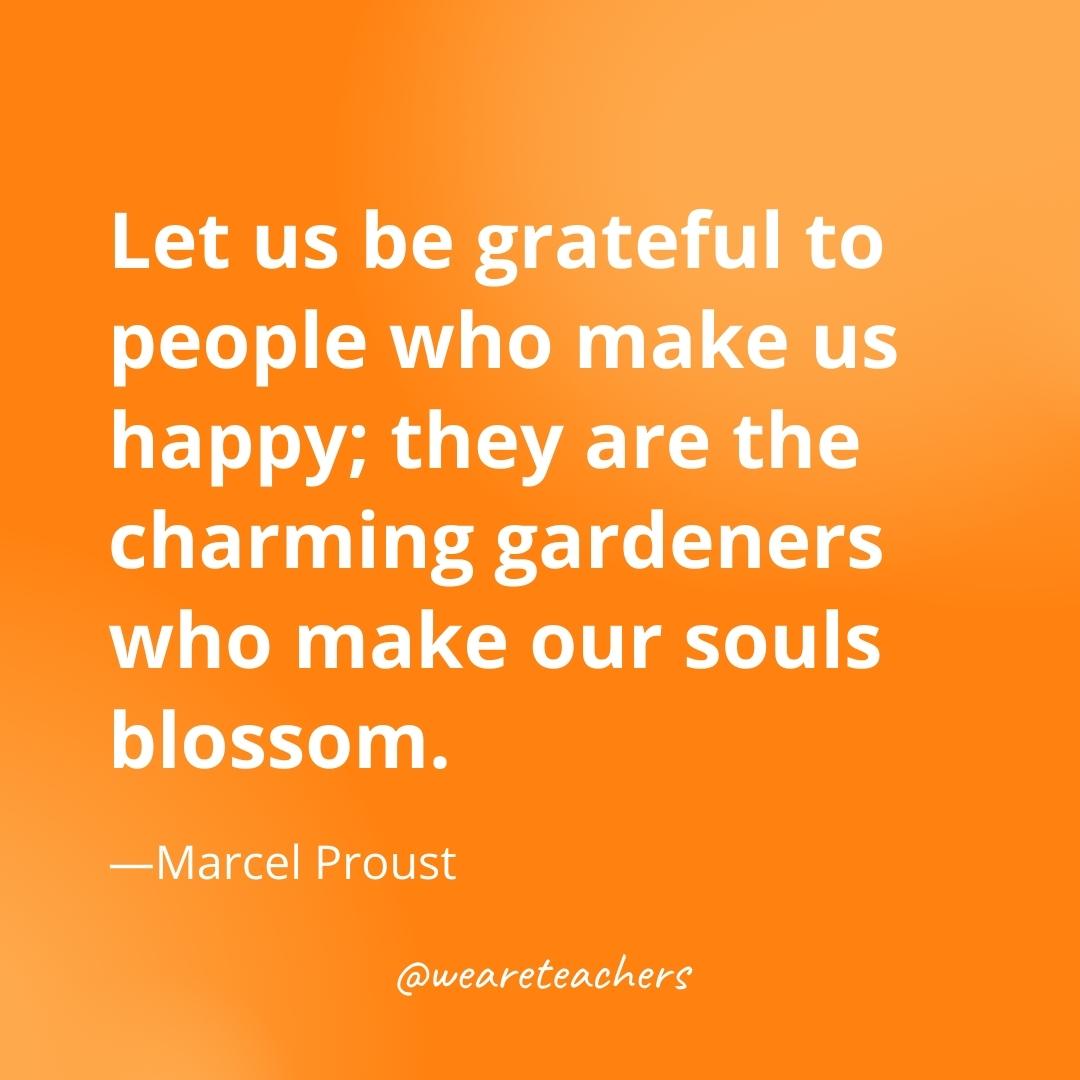 The more grateful I am, the more beauty I see. —Special Olympics CEO Mary Davis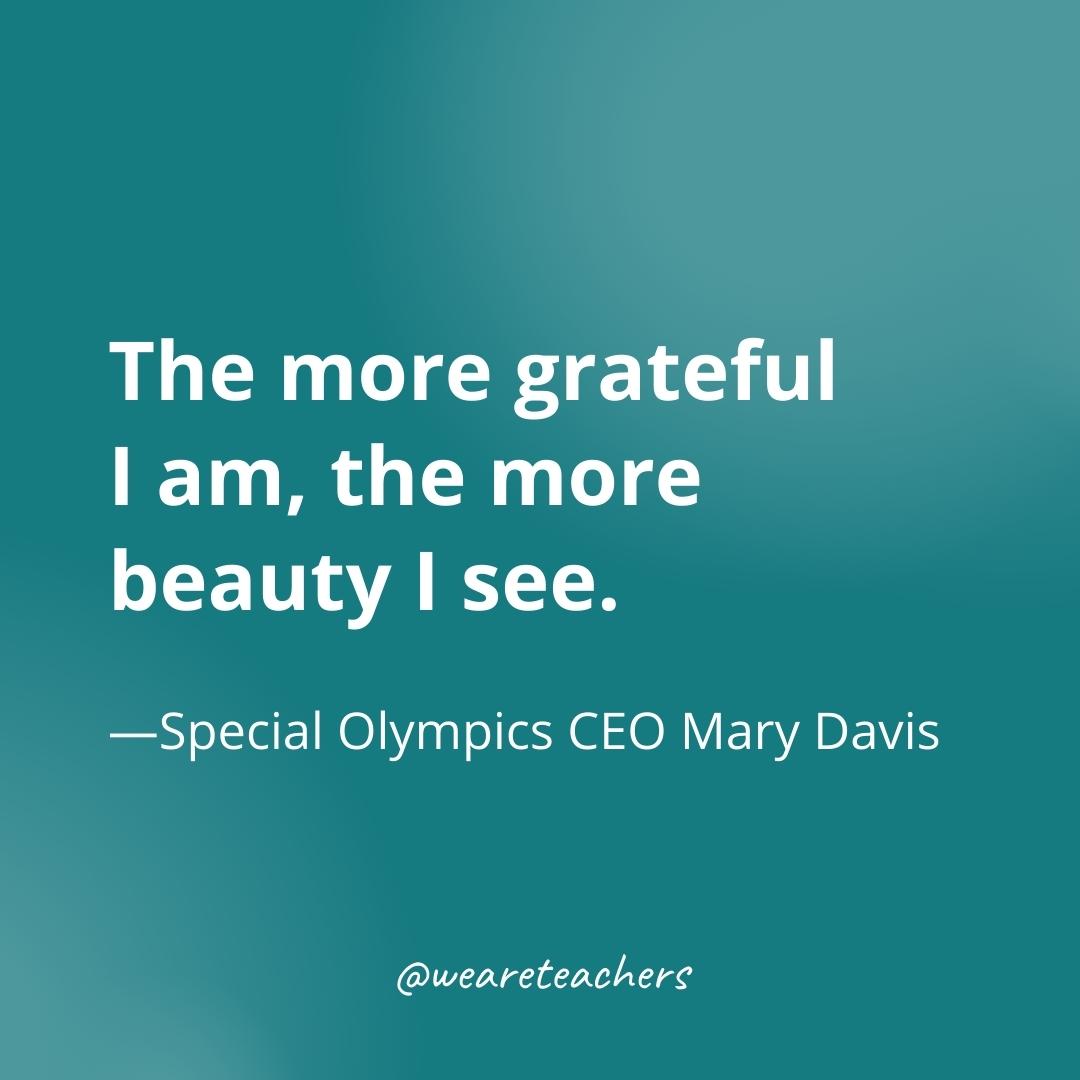 When eating bamboo sprouts, remember the man who planted them. —Chinese Proverb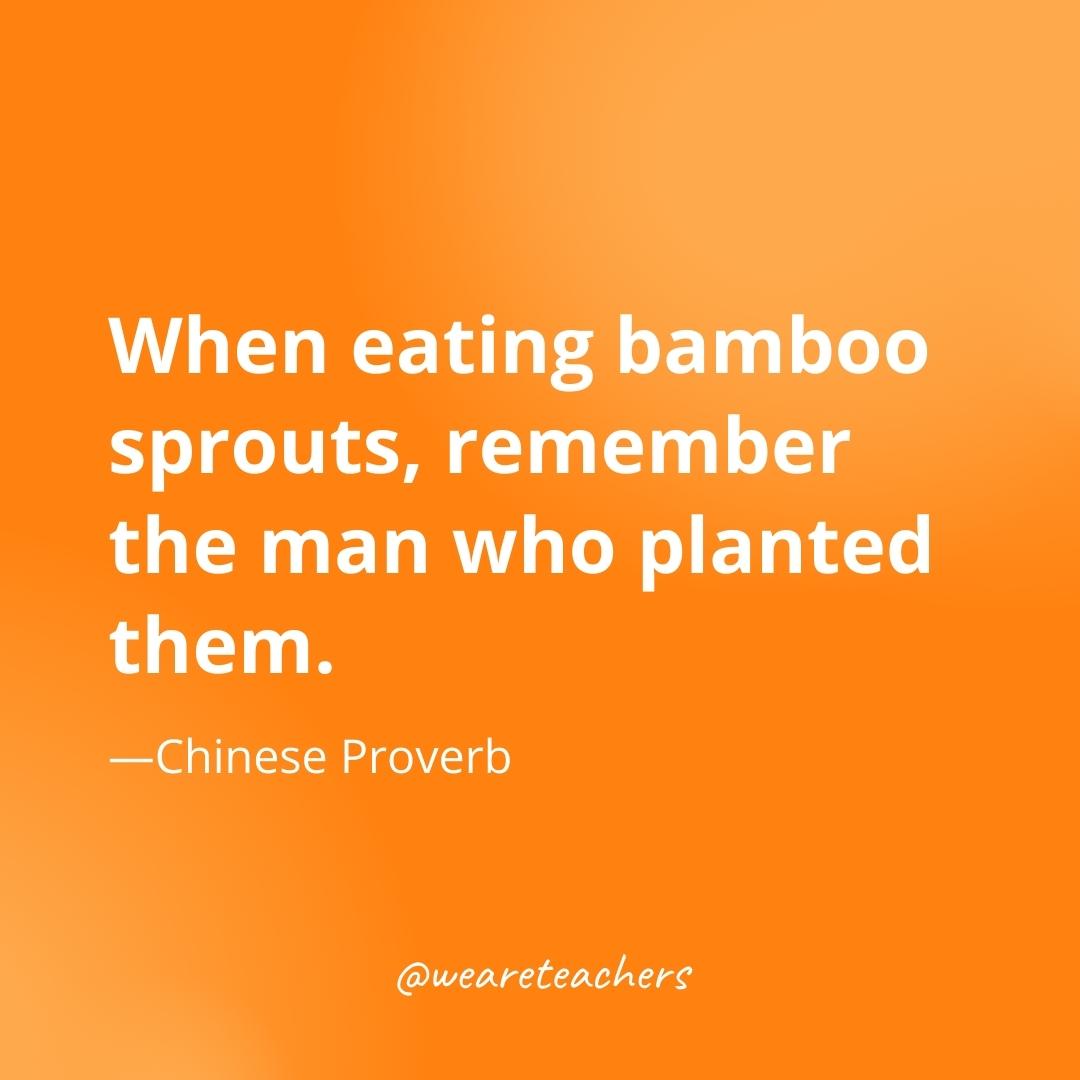 Gratitude turns what we have into enough. —Anonymous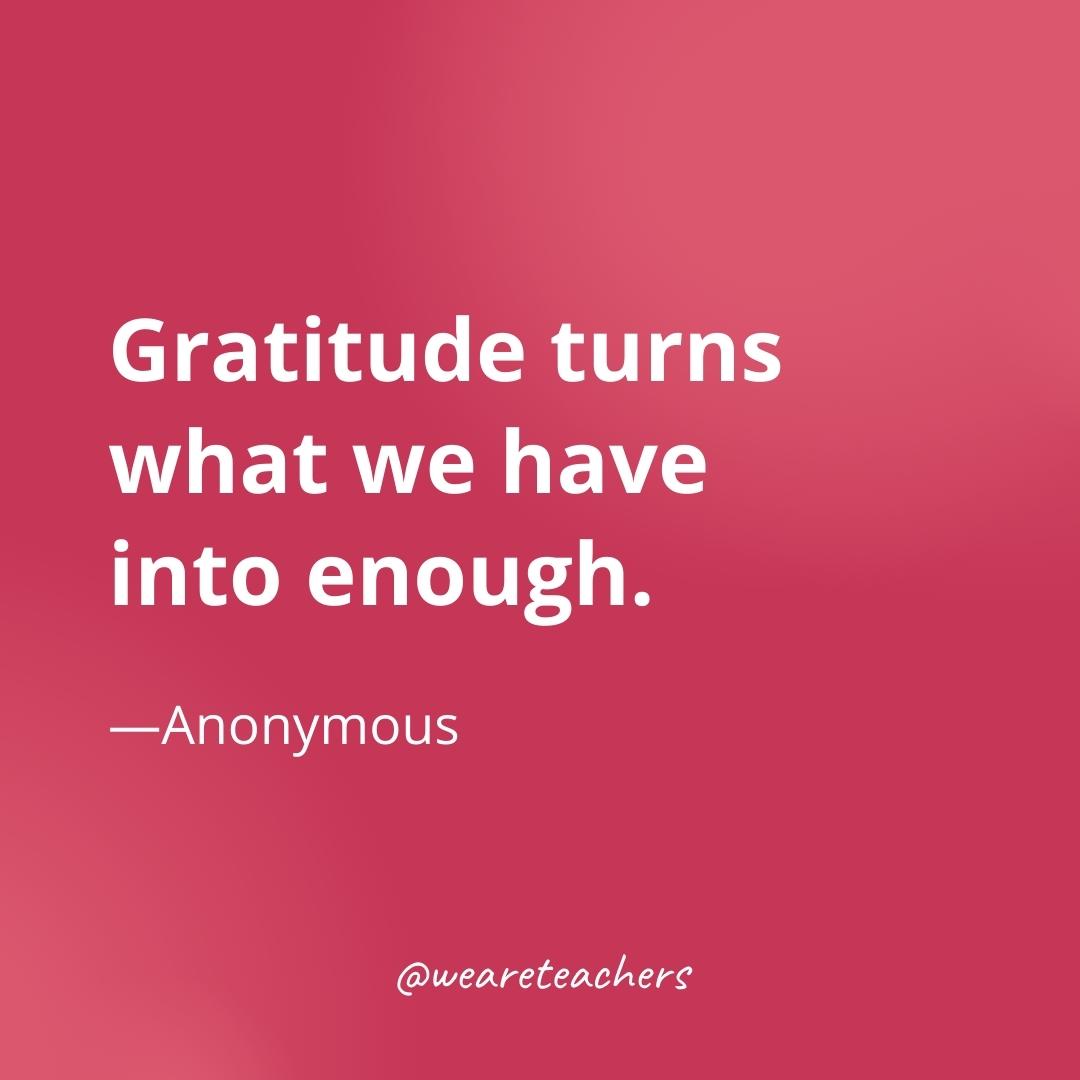 Thanksgiving is a time of togetherness and gratitude. —Nigel Hamilton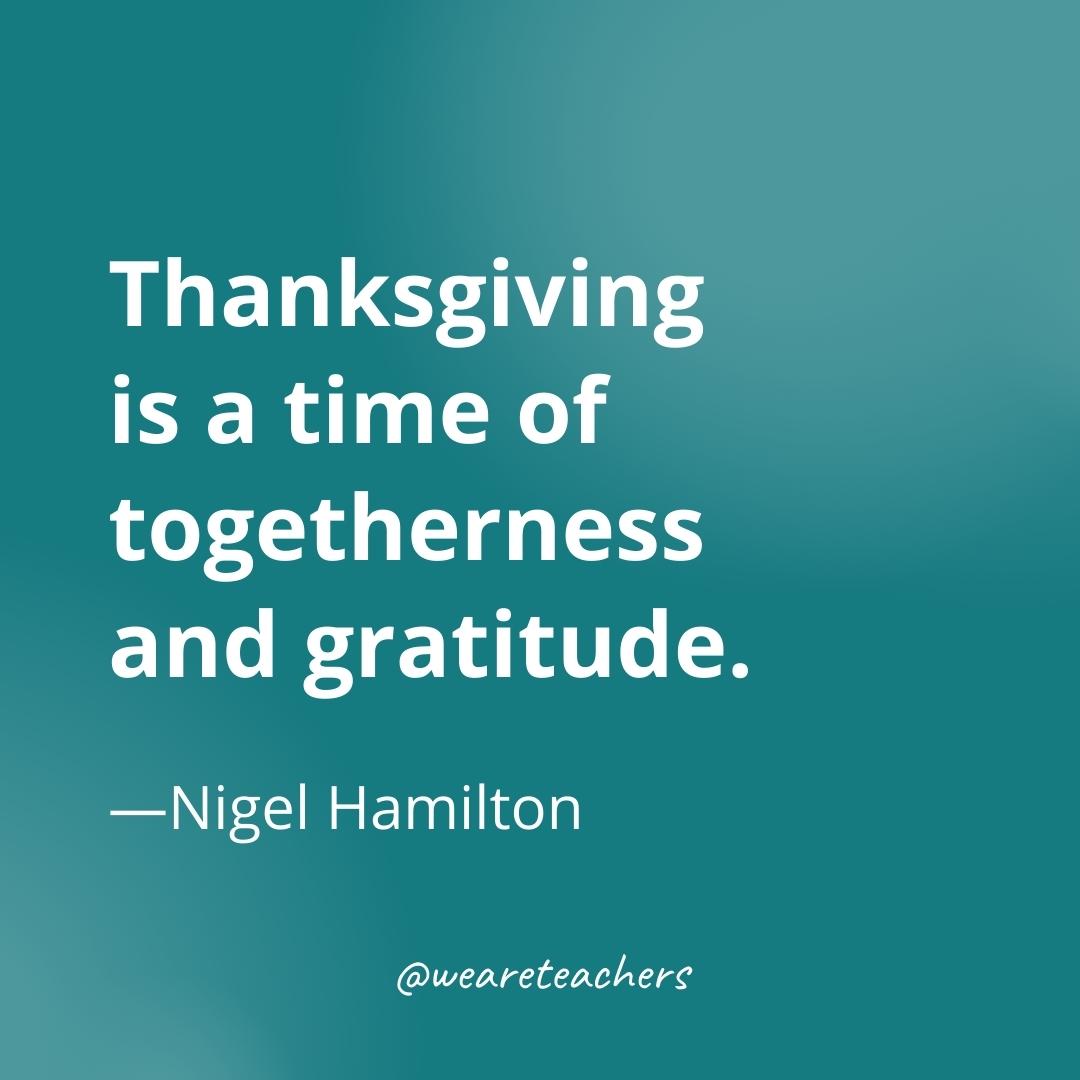 No one has ever become poor by giving. —Anne Frank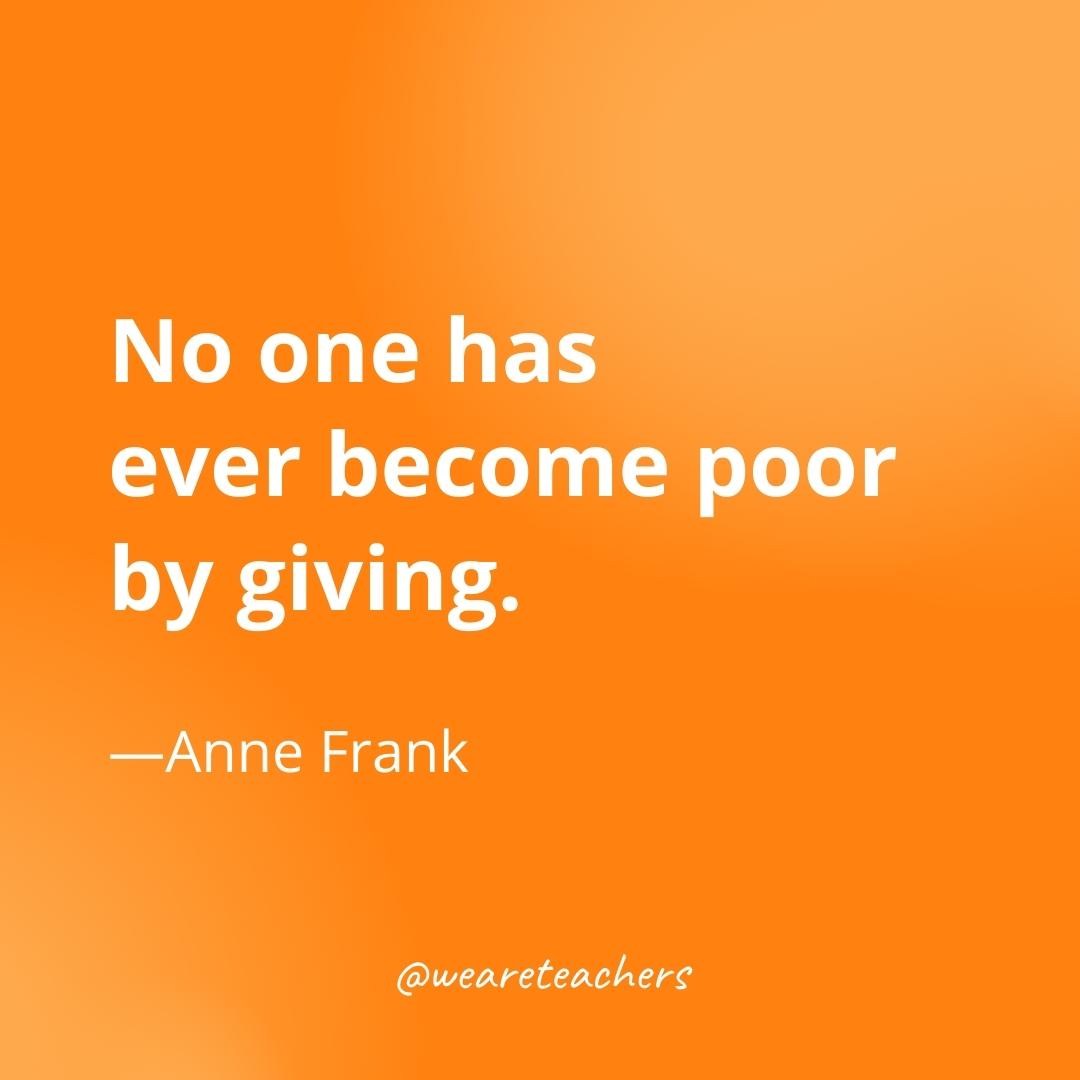 Not what we say about our blessings, but how we use them, is the true measure of our Thanksgiving. —W.T. Purkiser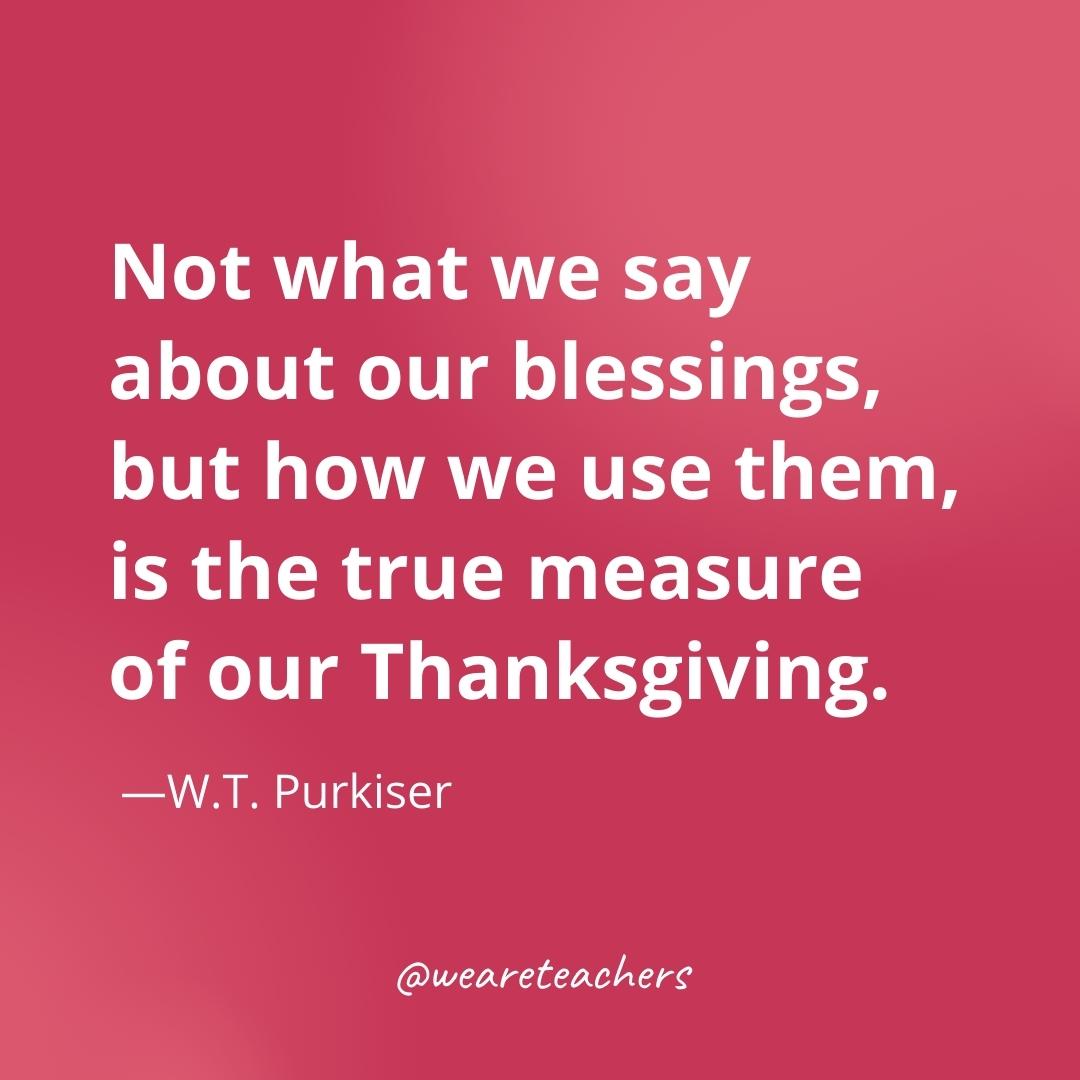 You can give without loving, but you cannot love without giving. —Amy Carmichael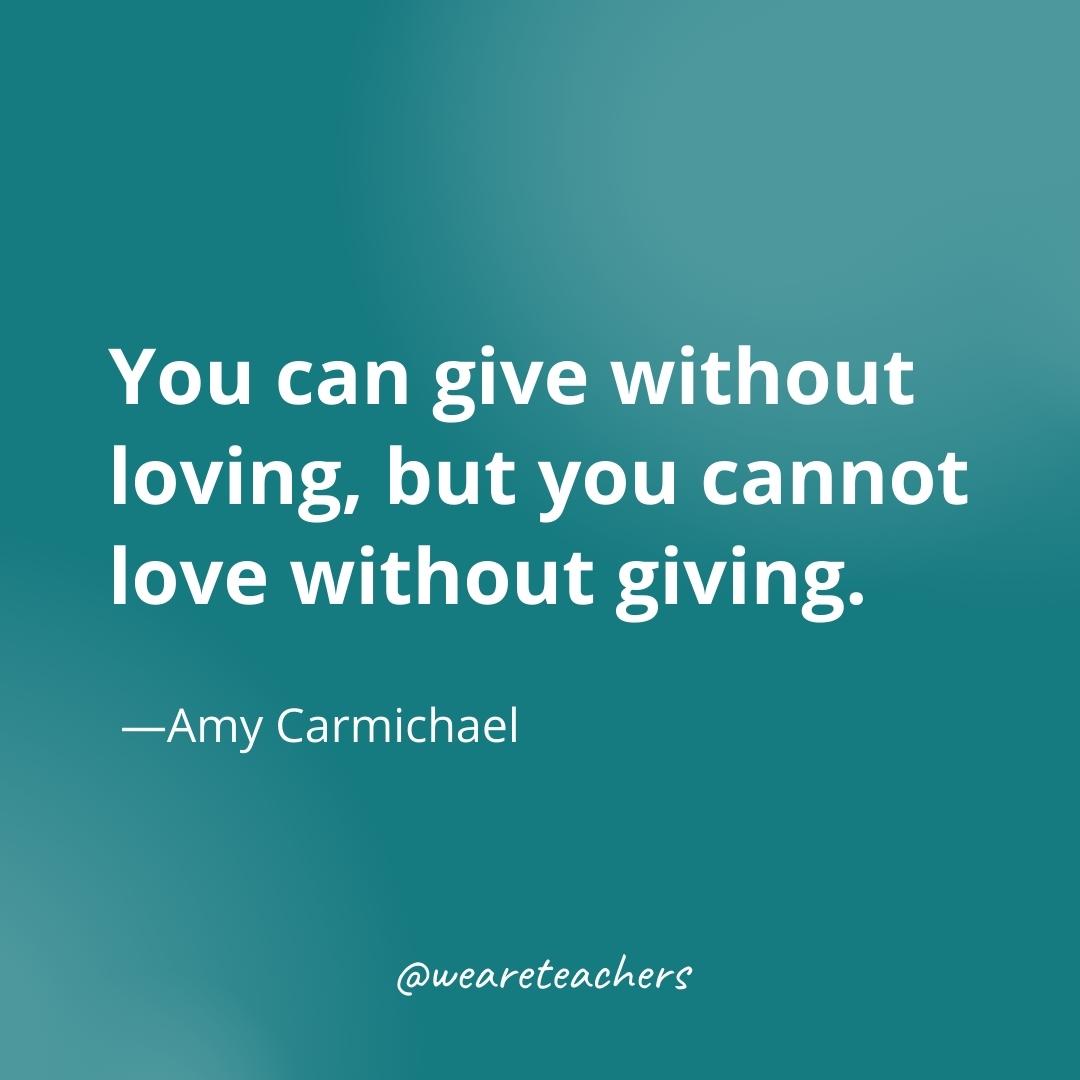 Gratitude and attitude are not challenges, they are choices. —Robert Braathe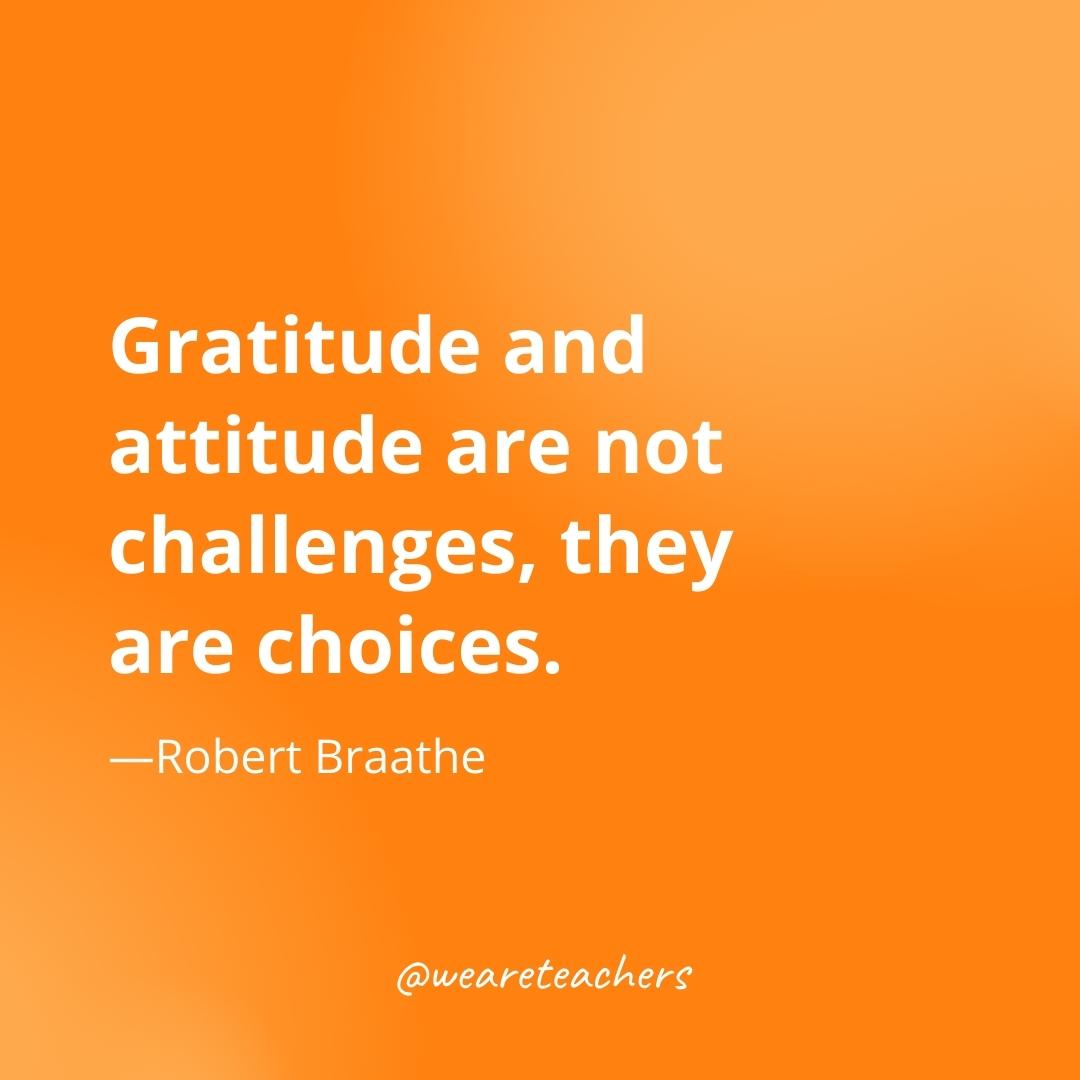 Wear gratitude like a cloak and it will feed every corner of your life. —Rumi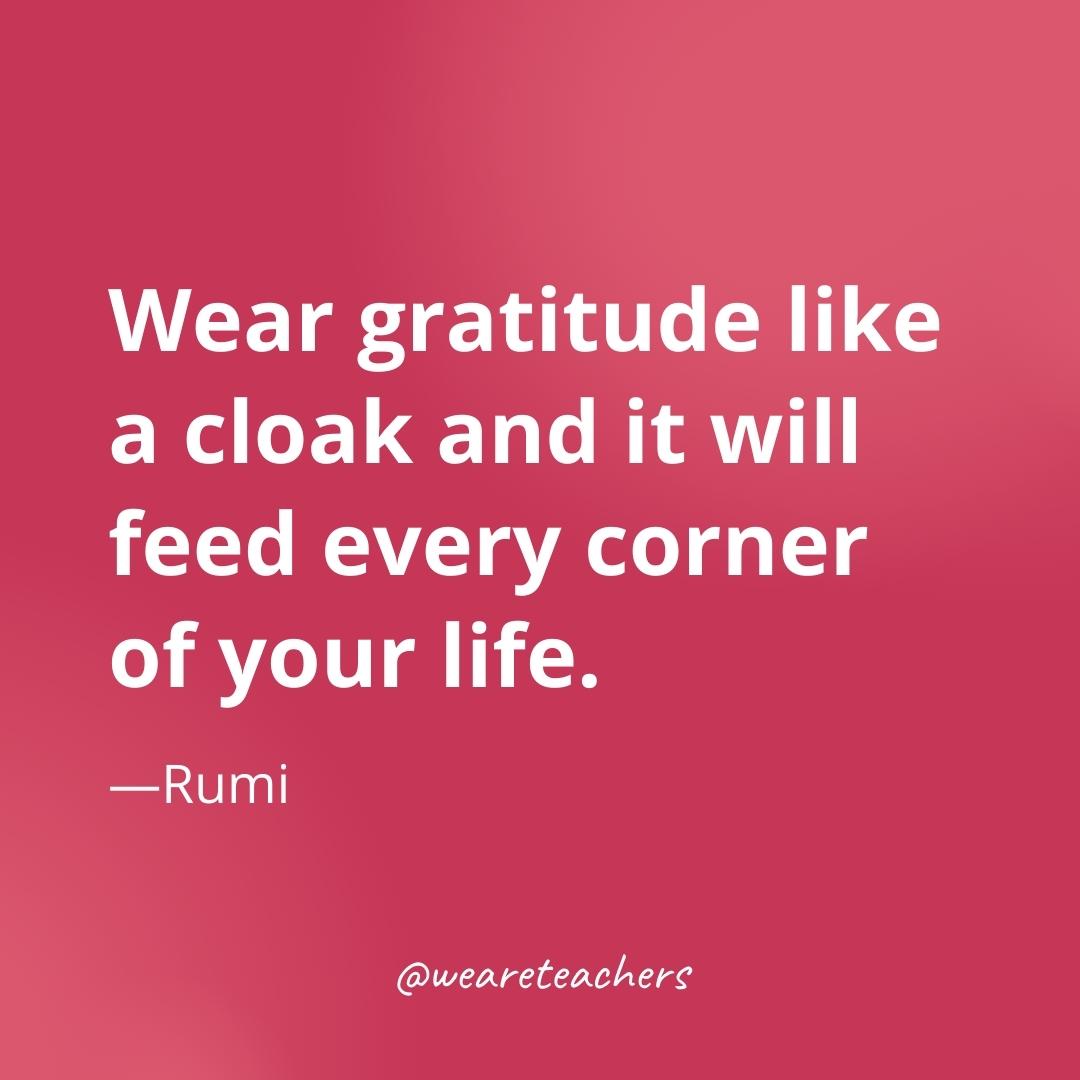 If the only prayer you said in your life was "Thank You," that would suffice. —Meister Eckhart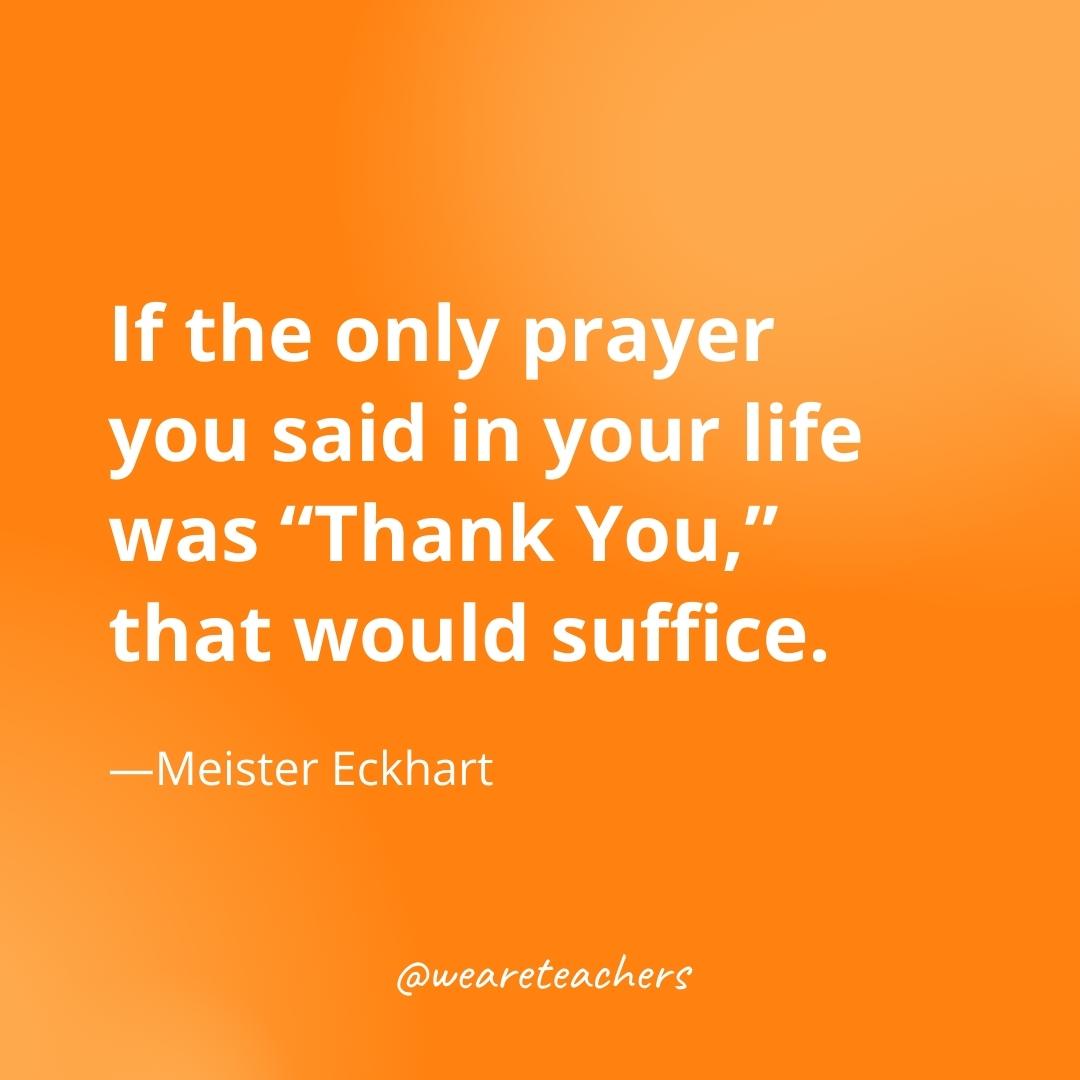 If you want to find happiness, find gratitude. —Steve Maraboli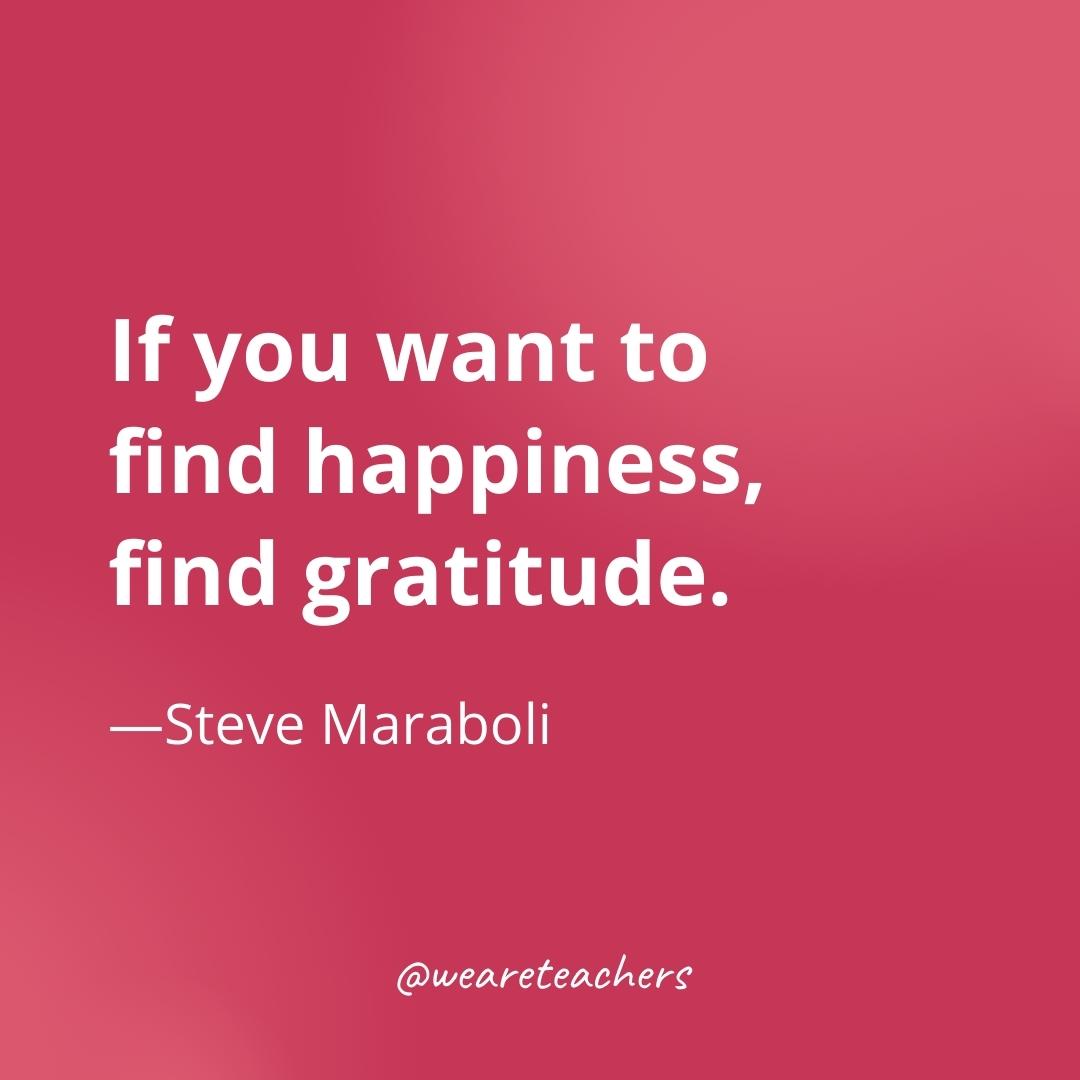 Kindness in words creates confidence. Kindness in thinking creates profoundness. Kindness in giving creates love. —Lao Tzu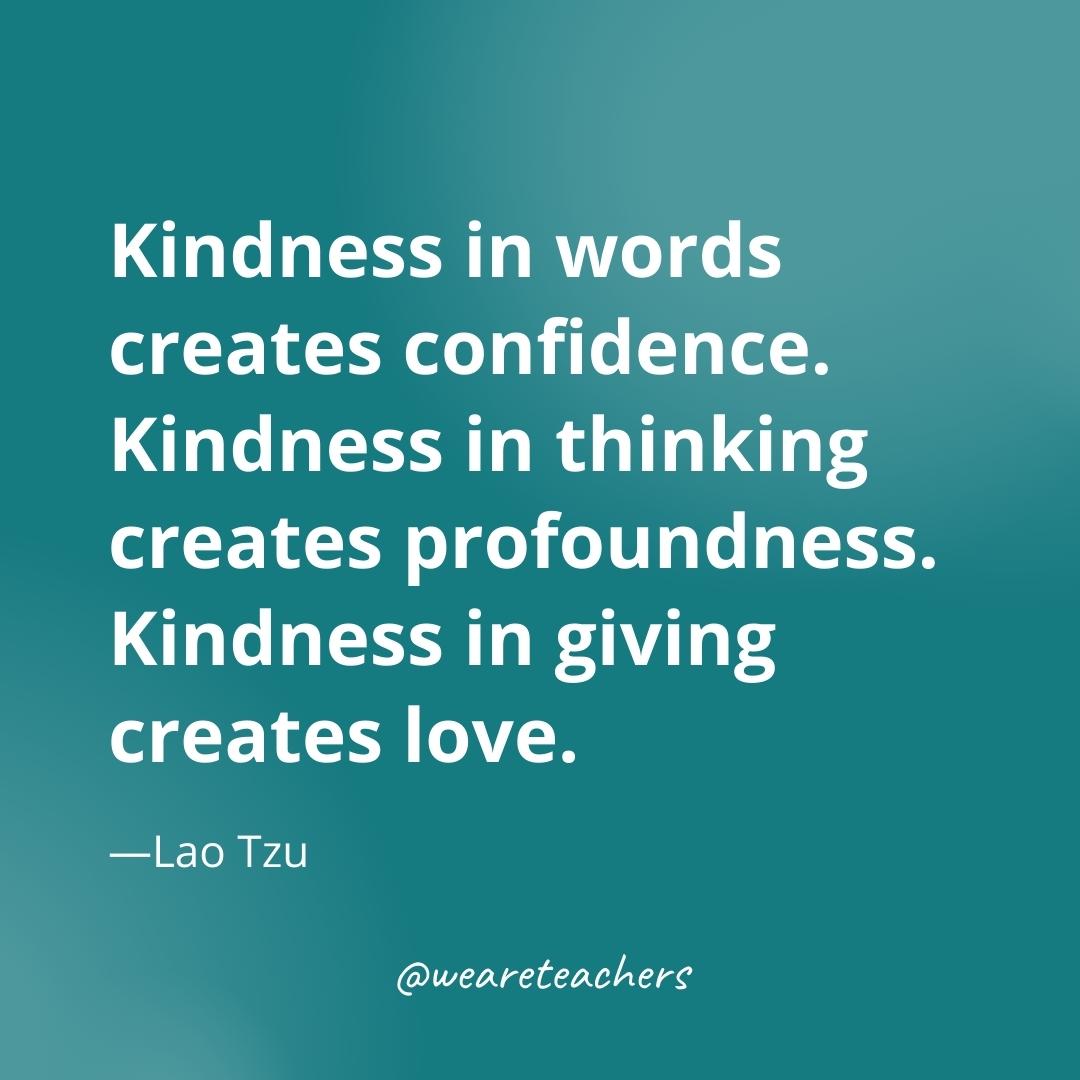 If you want to turn your life around, try thankfulness. It will change your life mightily. —Gerald Good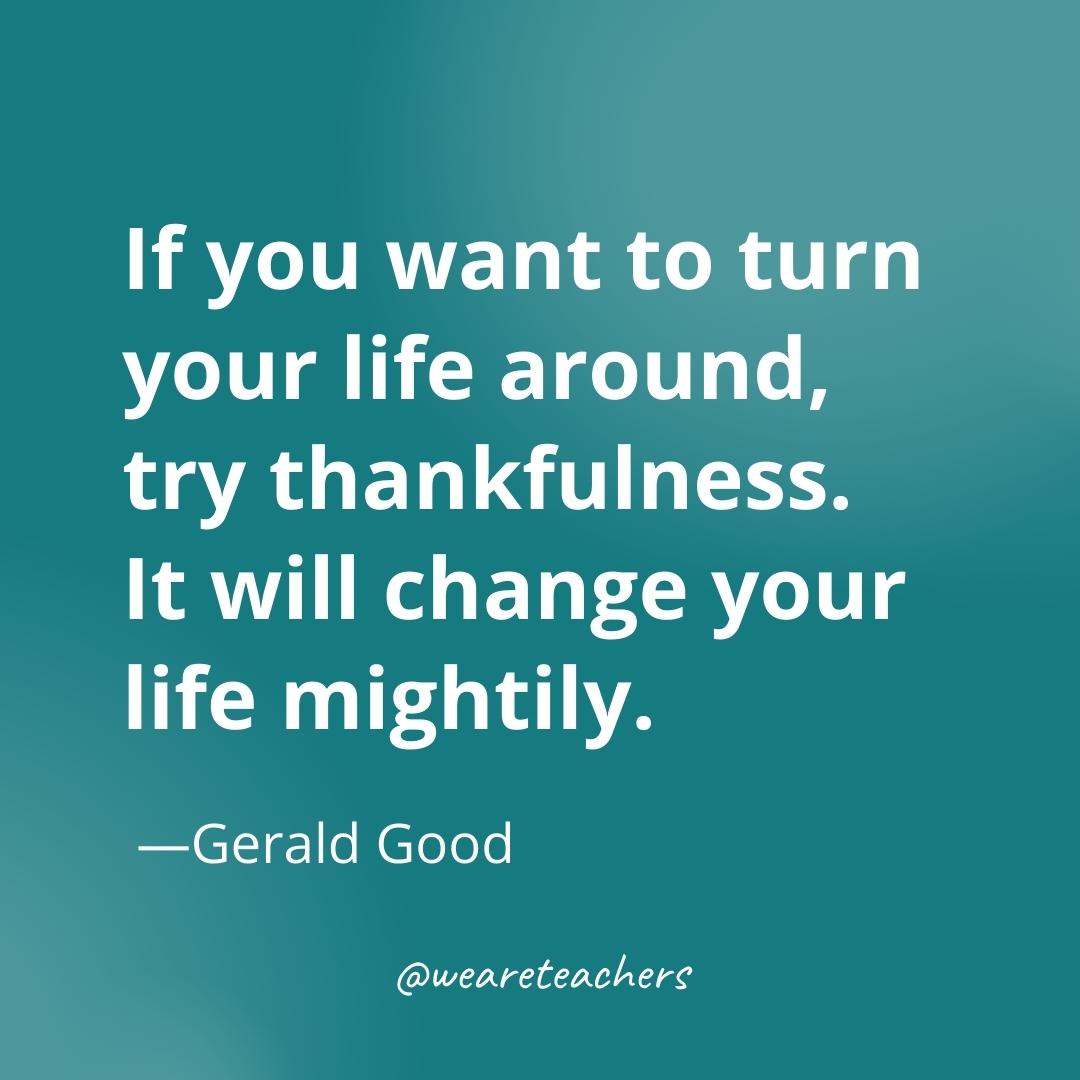 Through the eyes of gratitude, everything is a miracle. —Mary Davis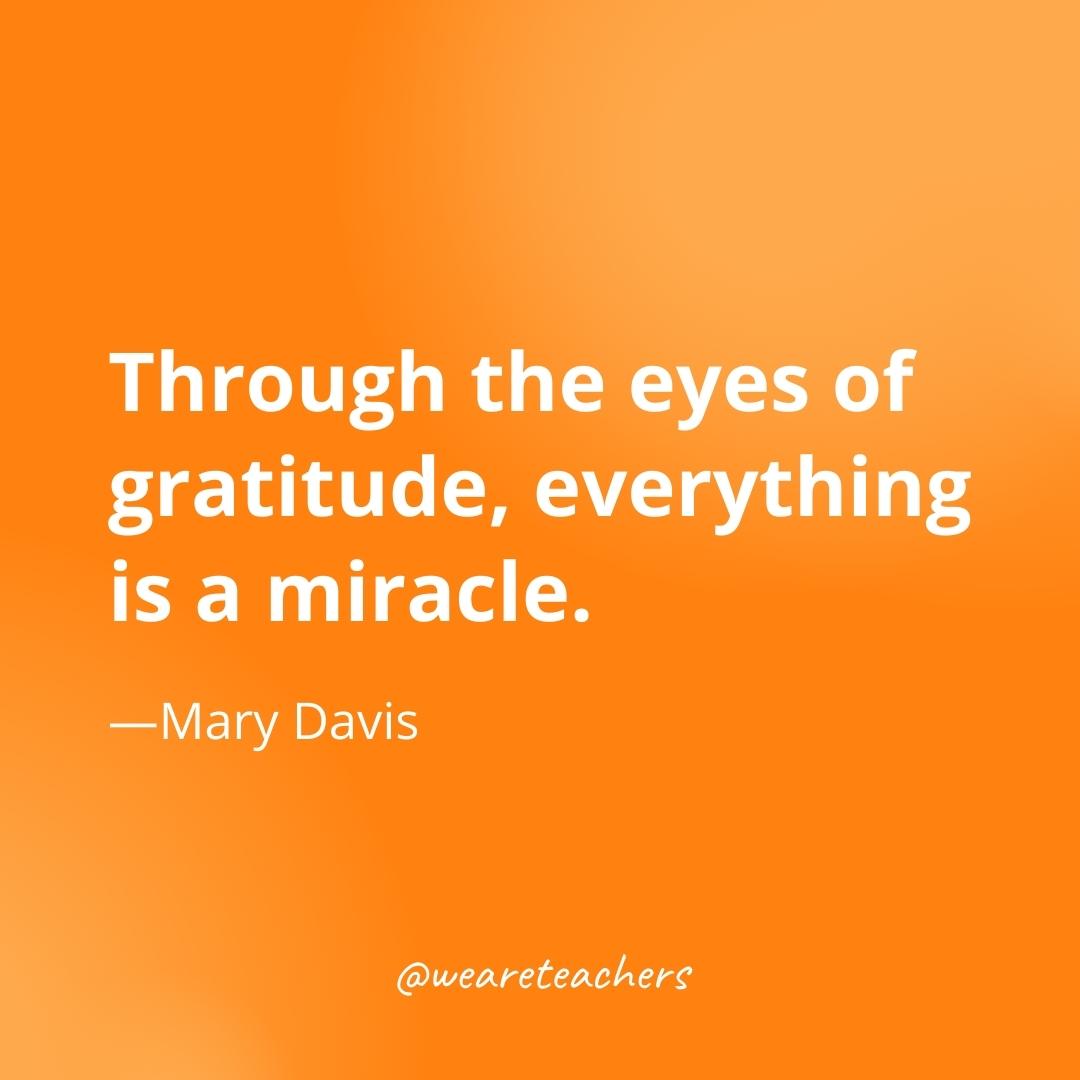 Some people are always grumbling because roses have thorns; I am thankful that thorns have roses. —Alphonse Karr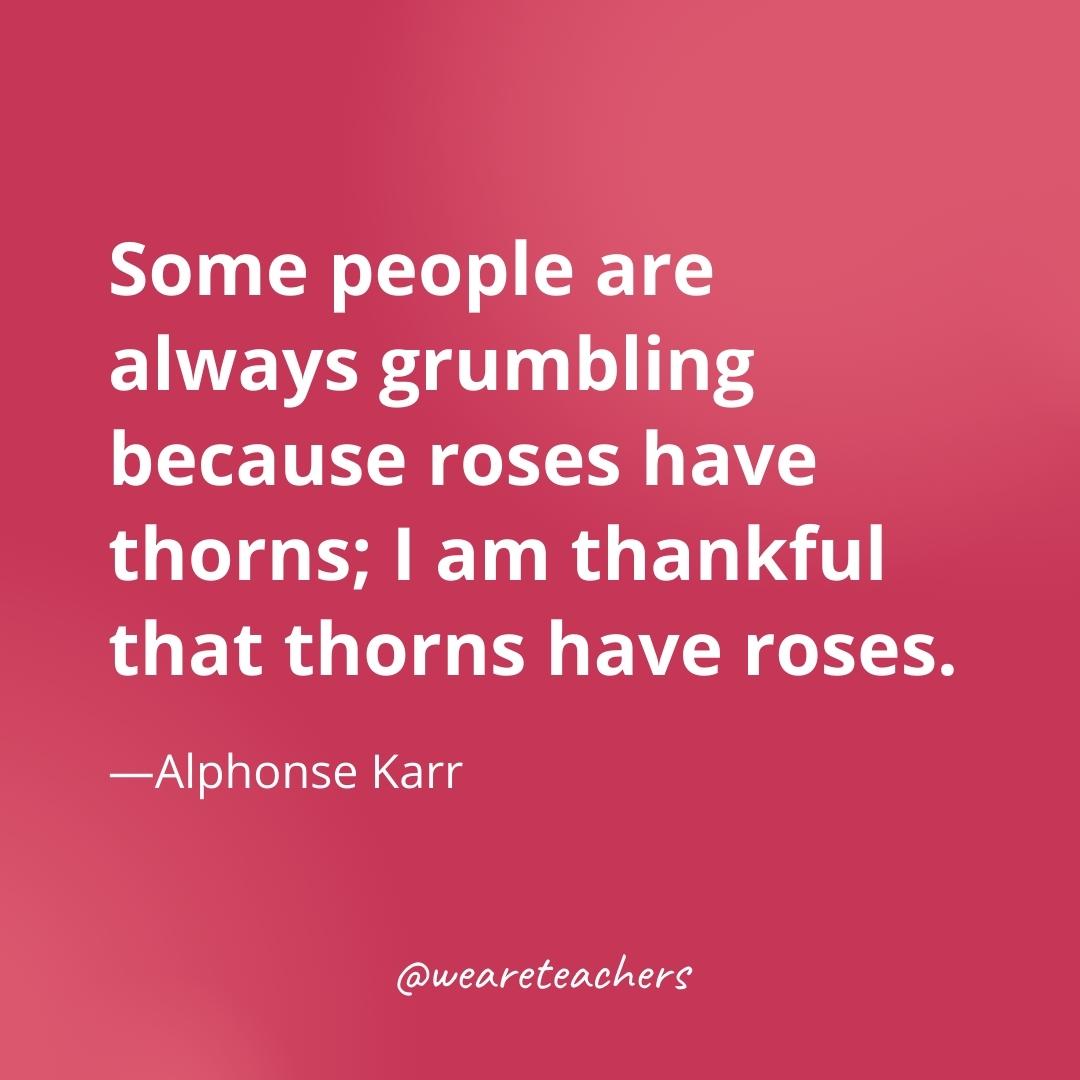 Sometimes we should express our gratitude for the small and simple things like the scent of the rain, the taste of your favorite food, or the sound of a loved one's voice. —Joseph B. Wirthlin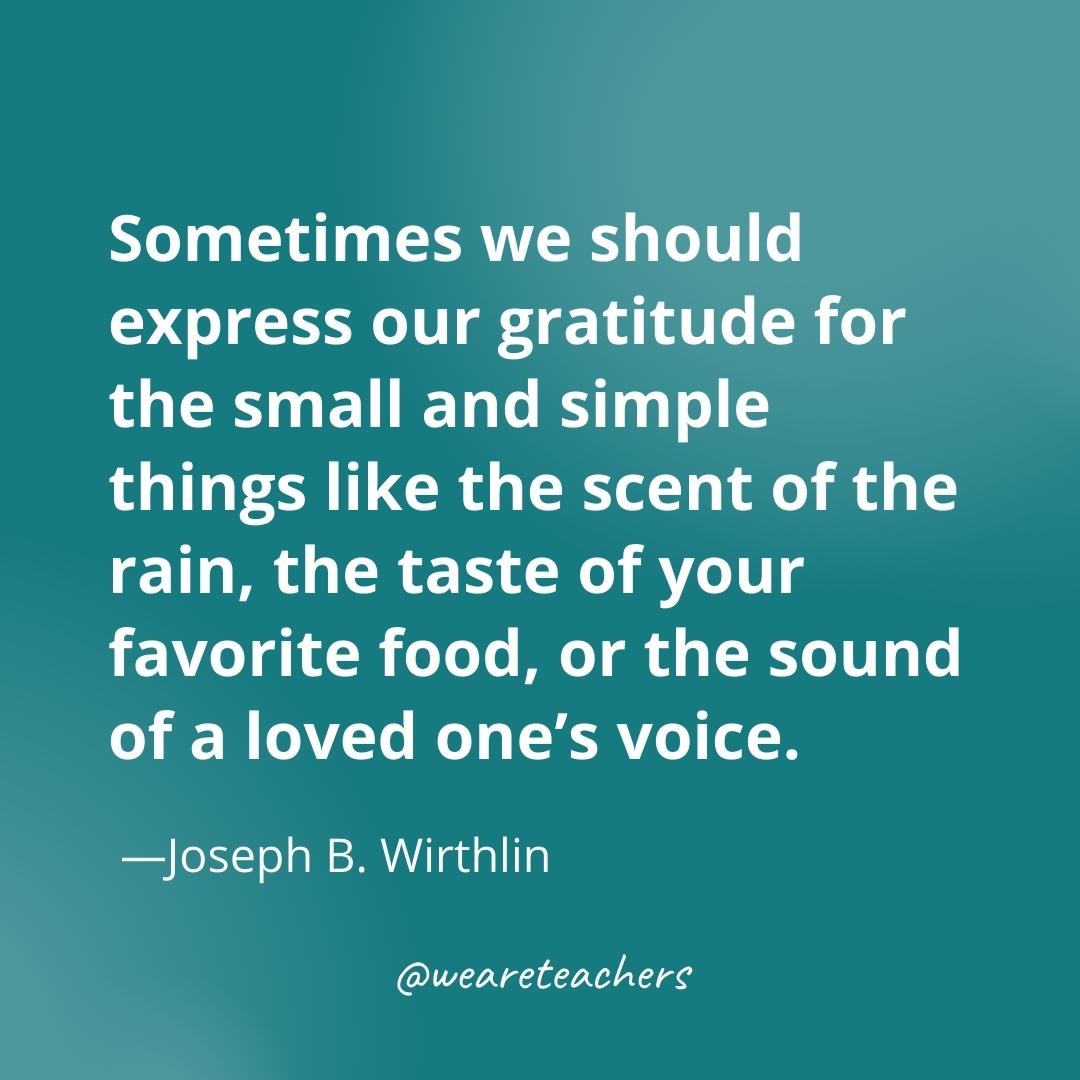 Feeling gratitude and not expressing it is like wrapping a present and not giving it. —William Arthur Ward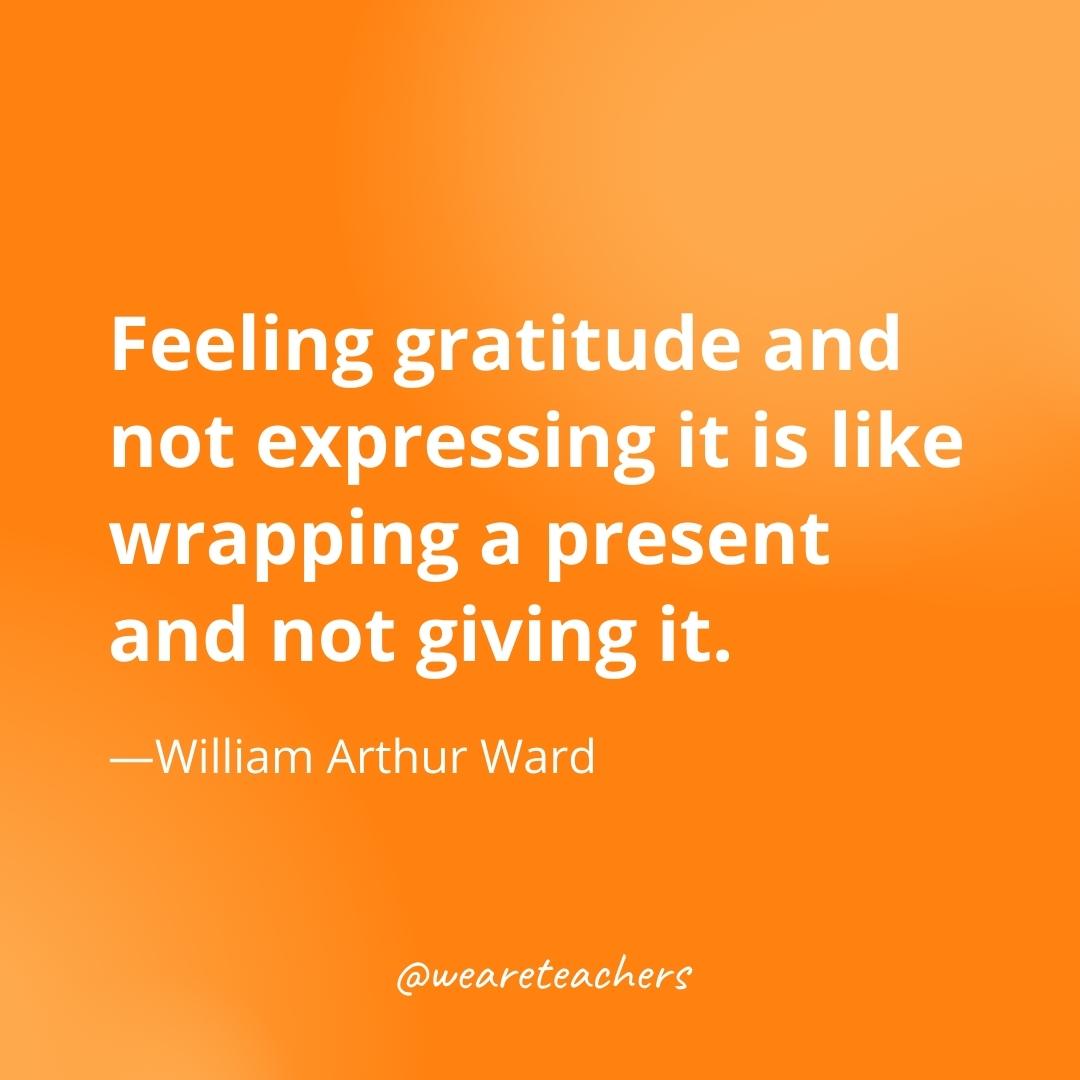 Enjoy the little things, for one day you may look back and realize they were the big things. —Robert Brault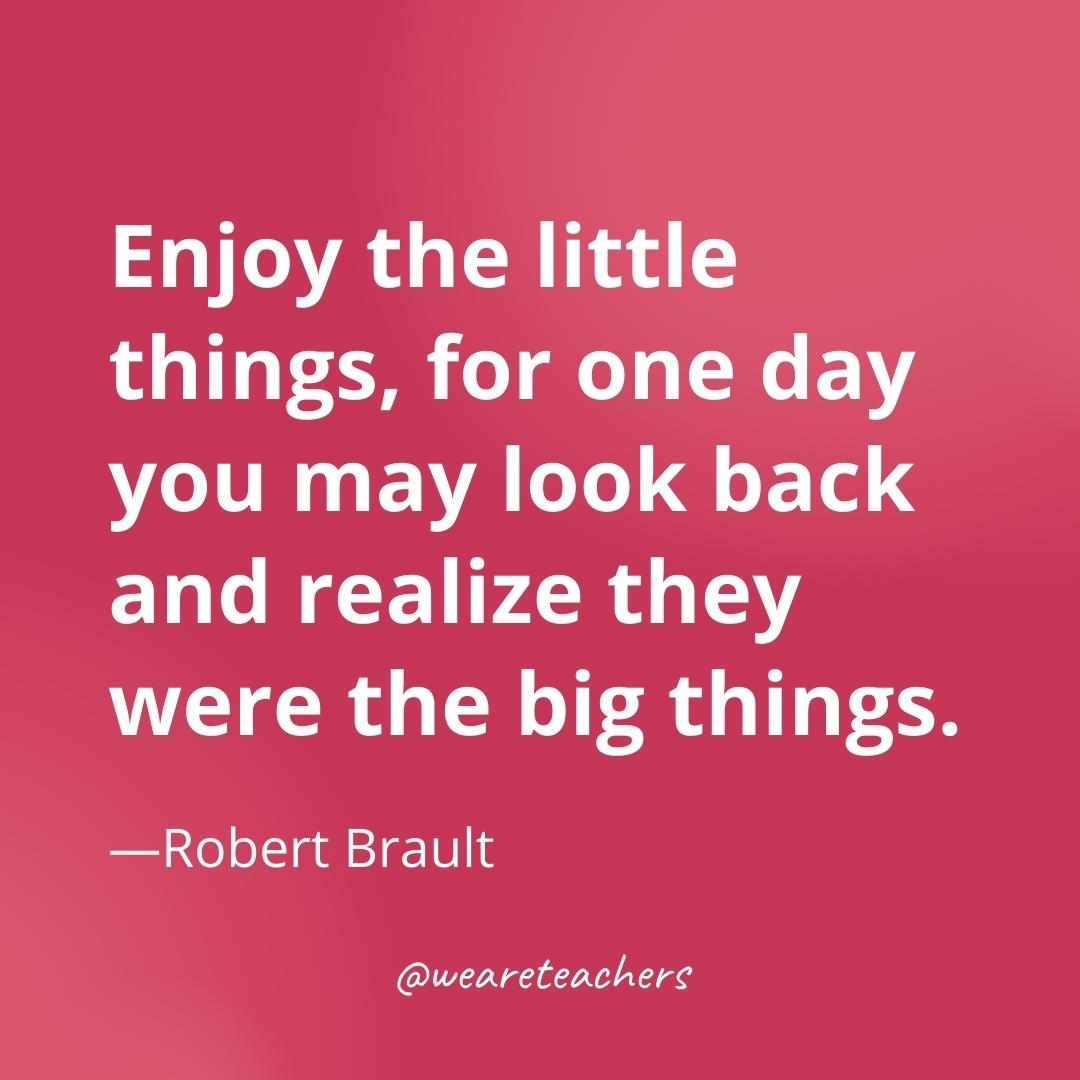 The way to develop the best that is in a person is by appreciation and encouragement. —Charles Schwab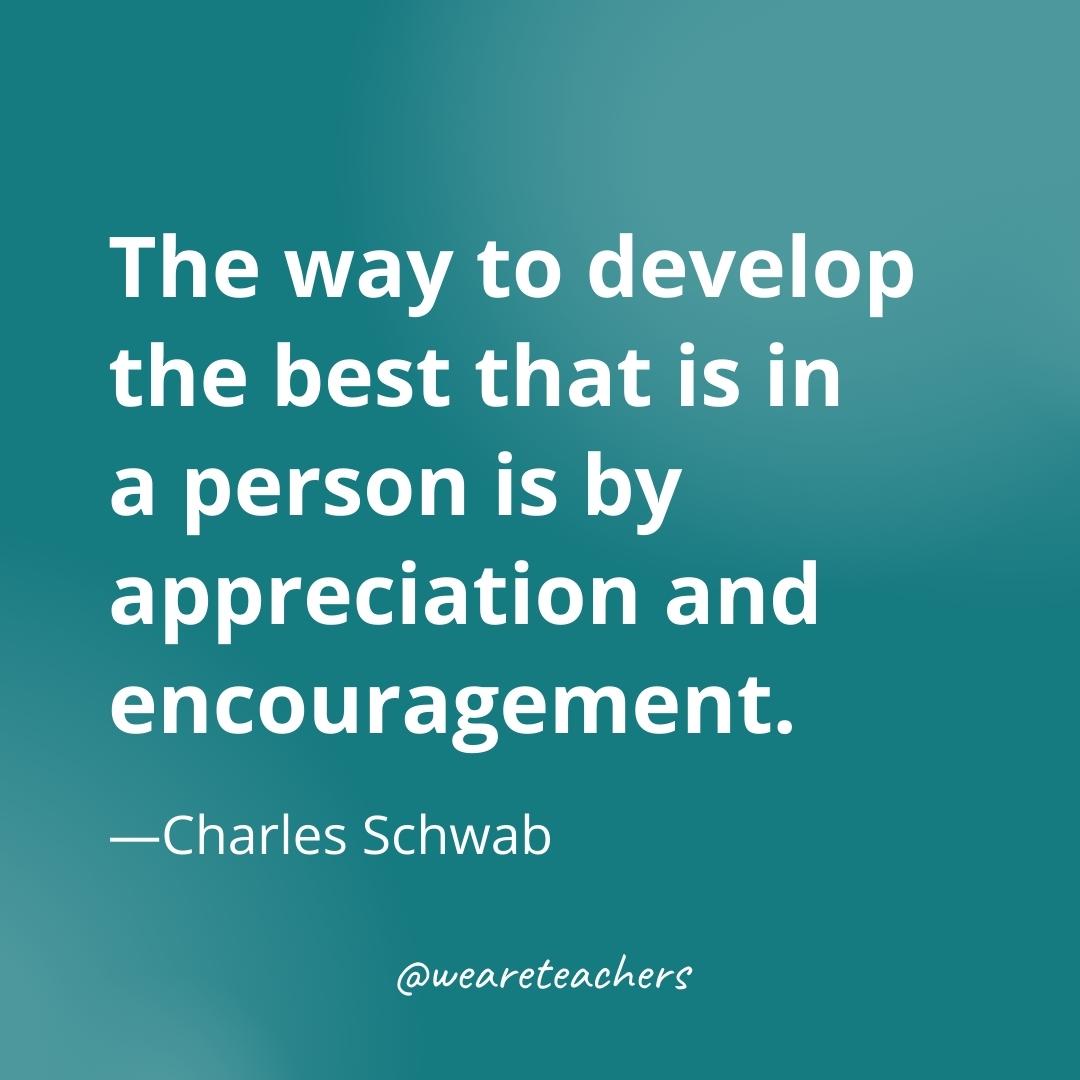 When I started counting my blessings, my whole life turned around. —Willie Nelson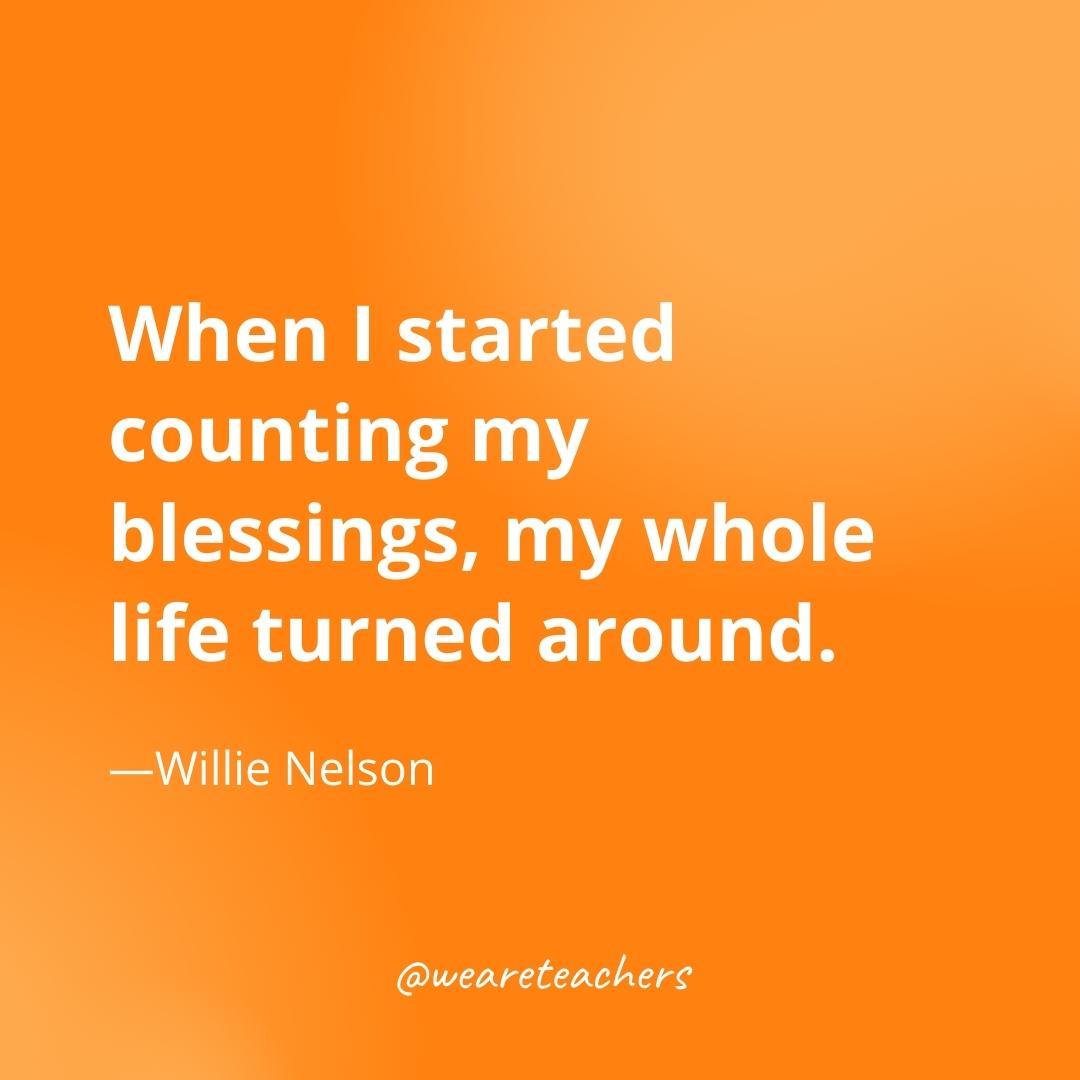 In life, one has a choice to take one of two paths: to wait for some special day or to celebrate each special day. —Rasheed Ogunlaru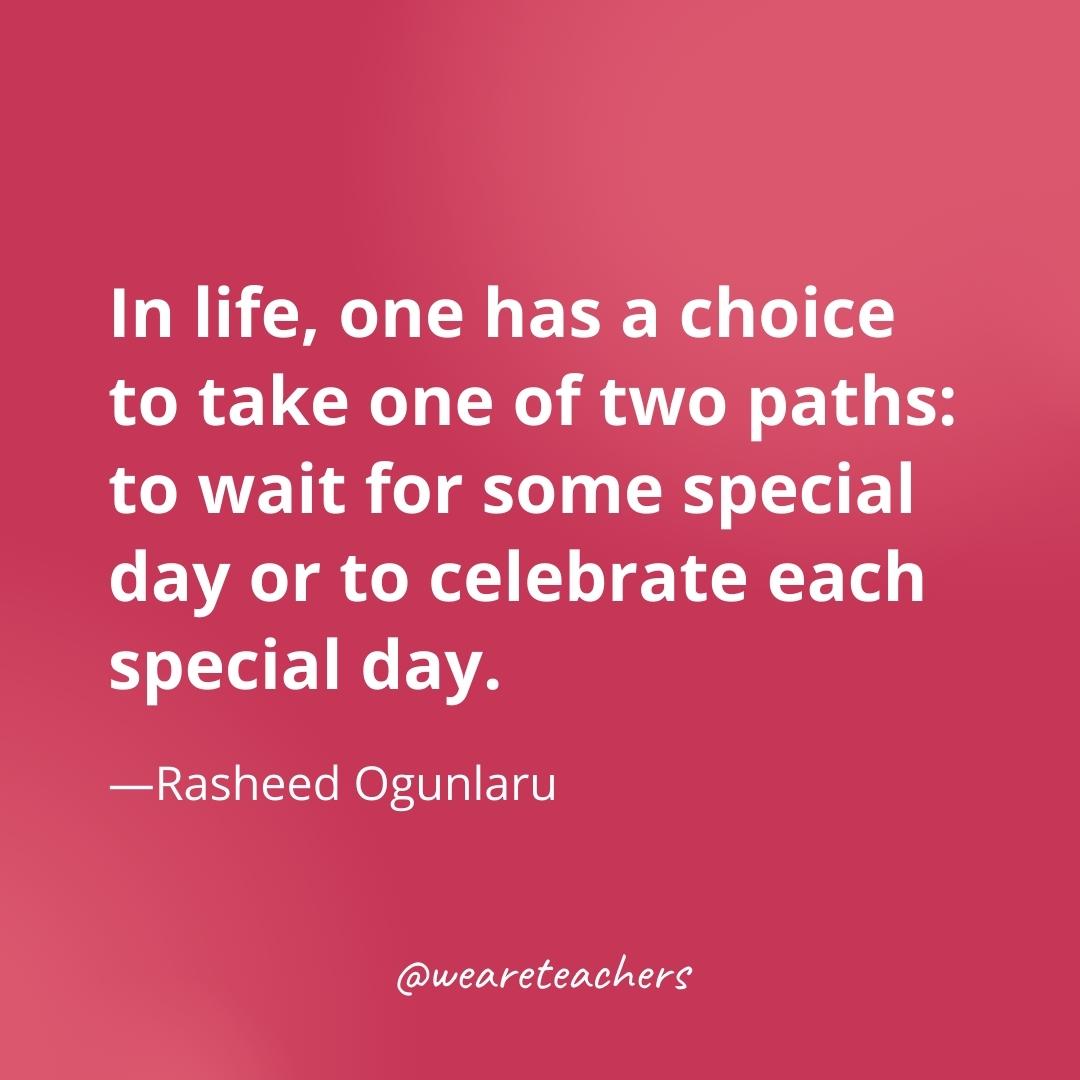 Thankfulness is the beginning of gratitude. Gratitude is the completion of thankfulness. Thankfulness may consist merely of words. Gratitude is shown in acts. —Henri Frederic Amiel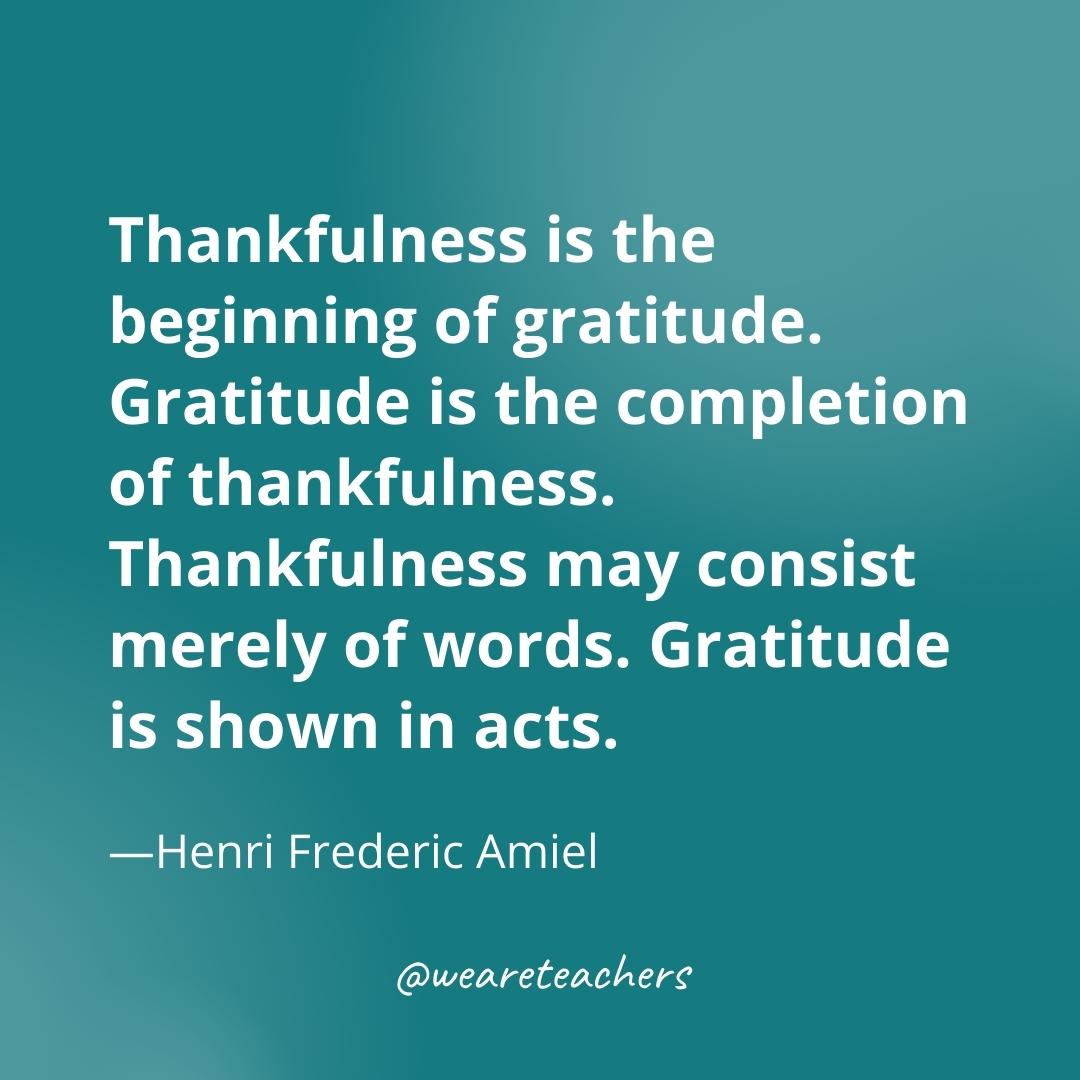 Acknowledging the good that you already have in your life is the foundation for all abundance. —Eckhart Tolle
He is a wise man who does not grieve for the things which he has not, but rejoices for those which he has. —Epictetus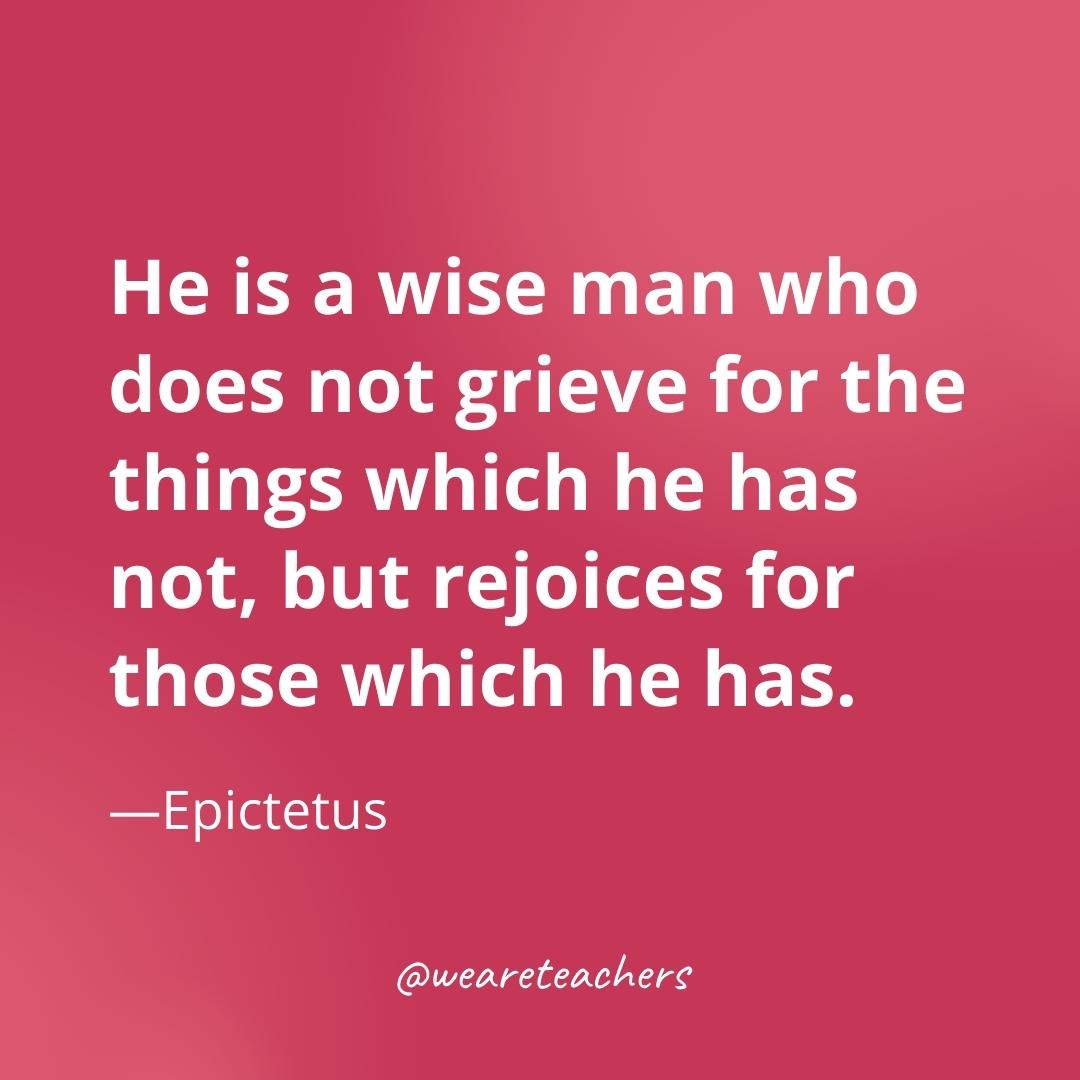 Gratitude also opens your eyes to the limitless potential of the universe, while dissatisfaction closes your eyes to it. —Stephen Richards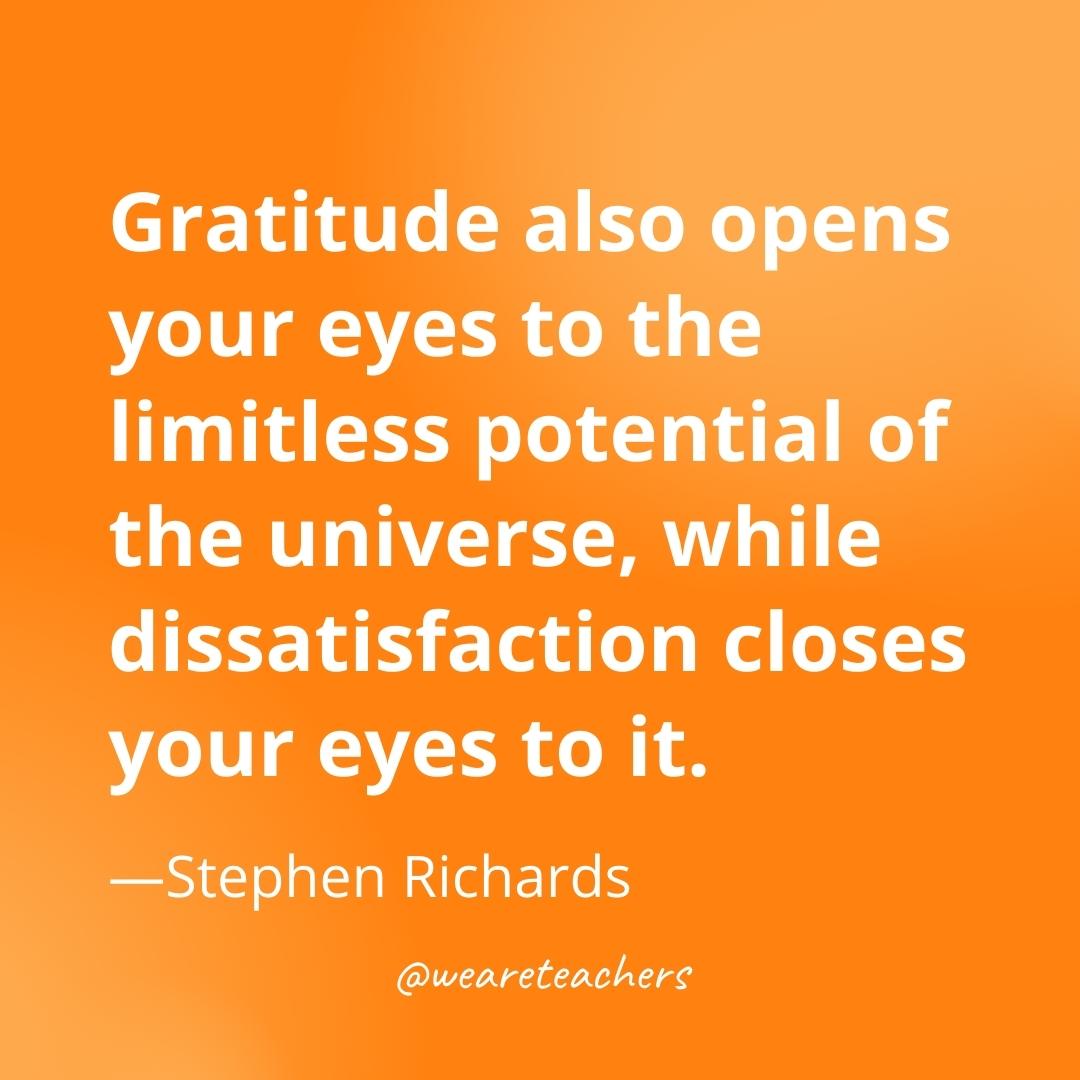 Thanksgiving Day is a jewel, to set in the hearts of honest men; but be careful that you do not take the day, and leave out the gratitude. —E.P. Powell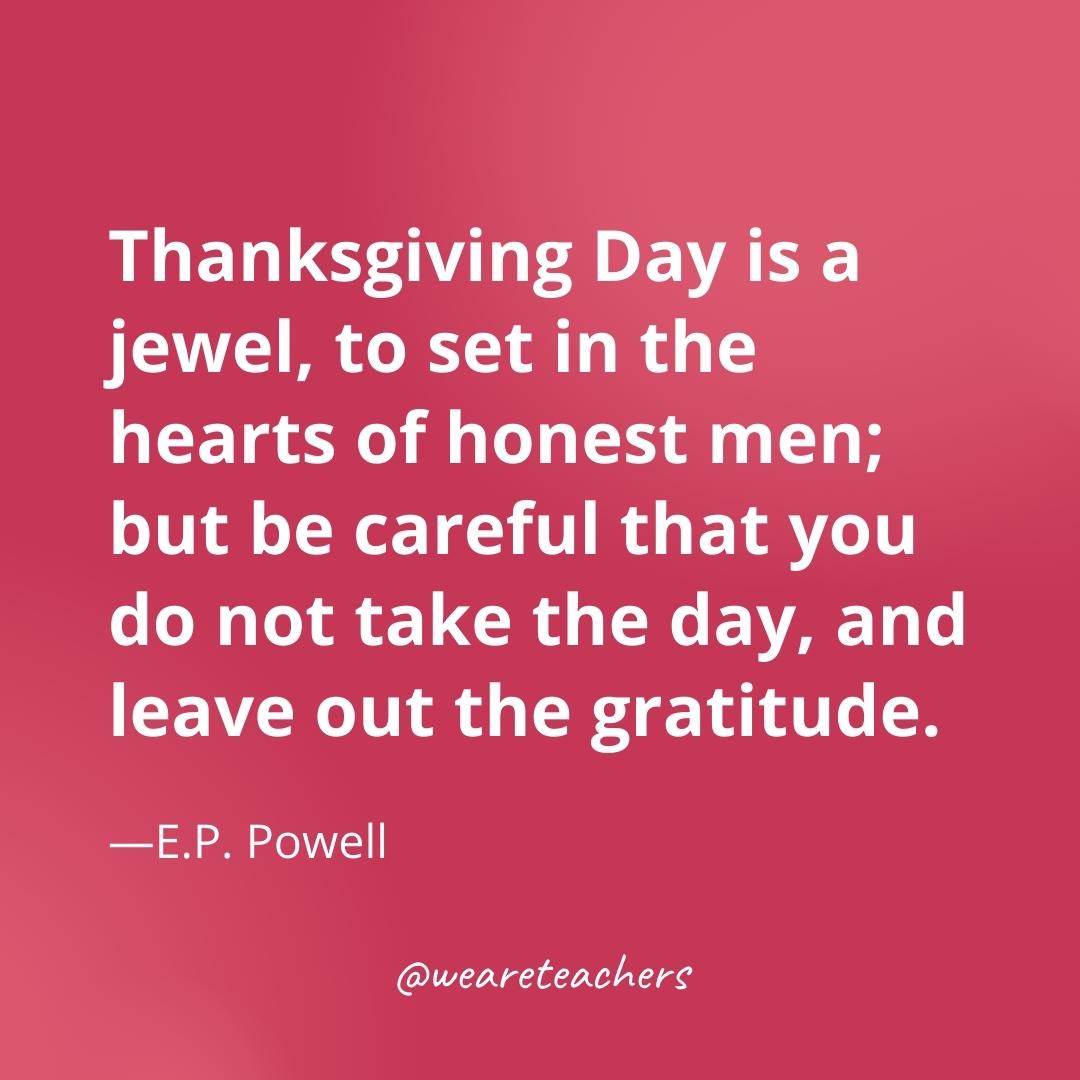 As we express our gratitude, we must never forget that the highest appreciation is not to utter words, but to live by them. —John F. Kennedy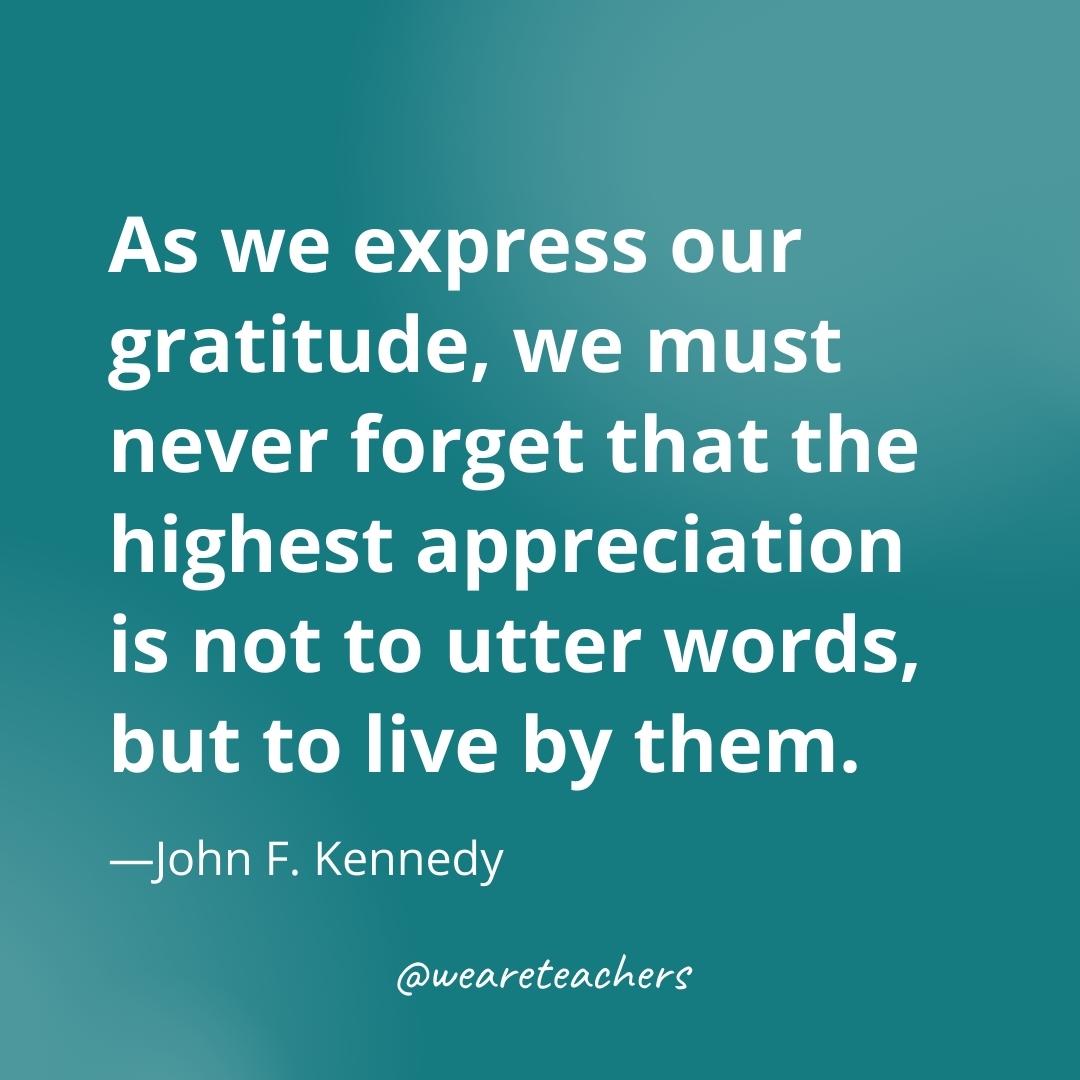 Reflect upon your present blessings, of which every man has plenty; not on your past misfortunes, of which all men have some. —Charles Dickens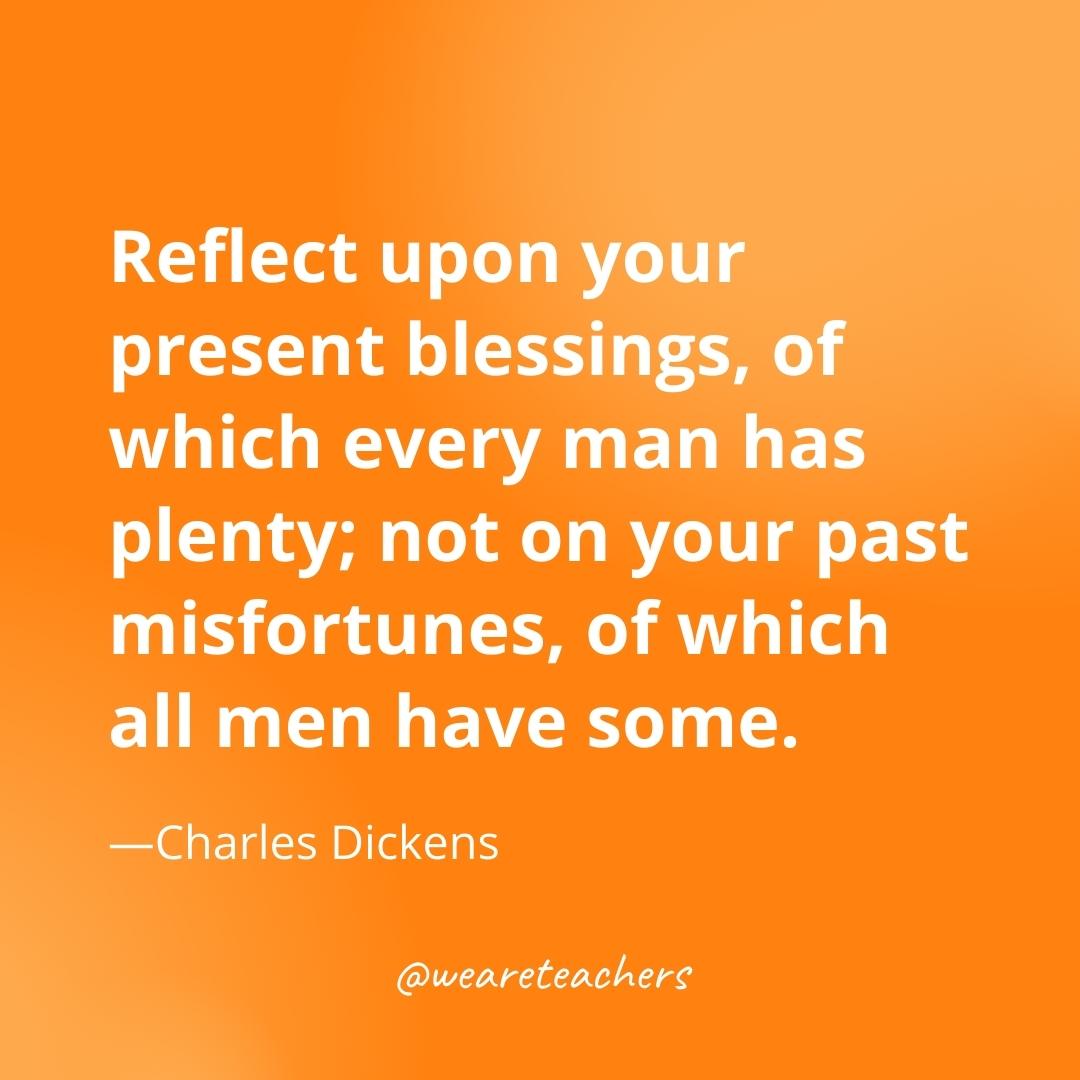 Cultivate the habit of being grateful for every good thing that comes to you, and to give thanks continuously. And because all things have contributed to your advancement, you should include all things in your gratitude. —Ralph Waldo Emerson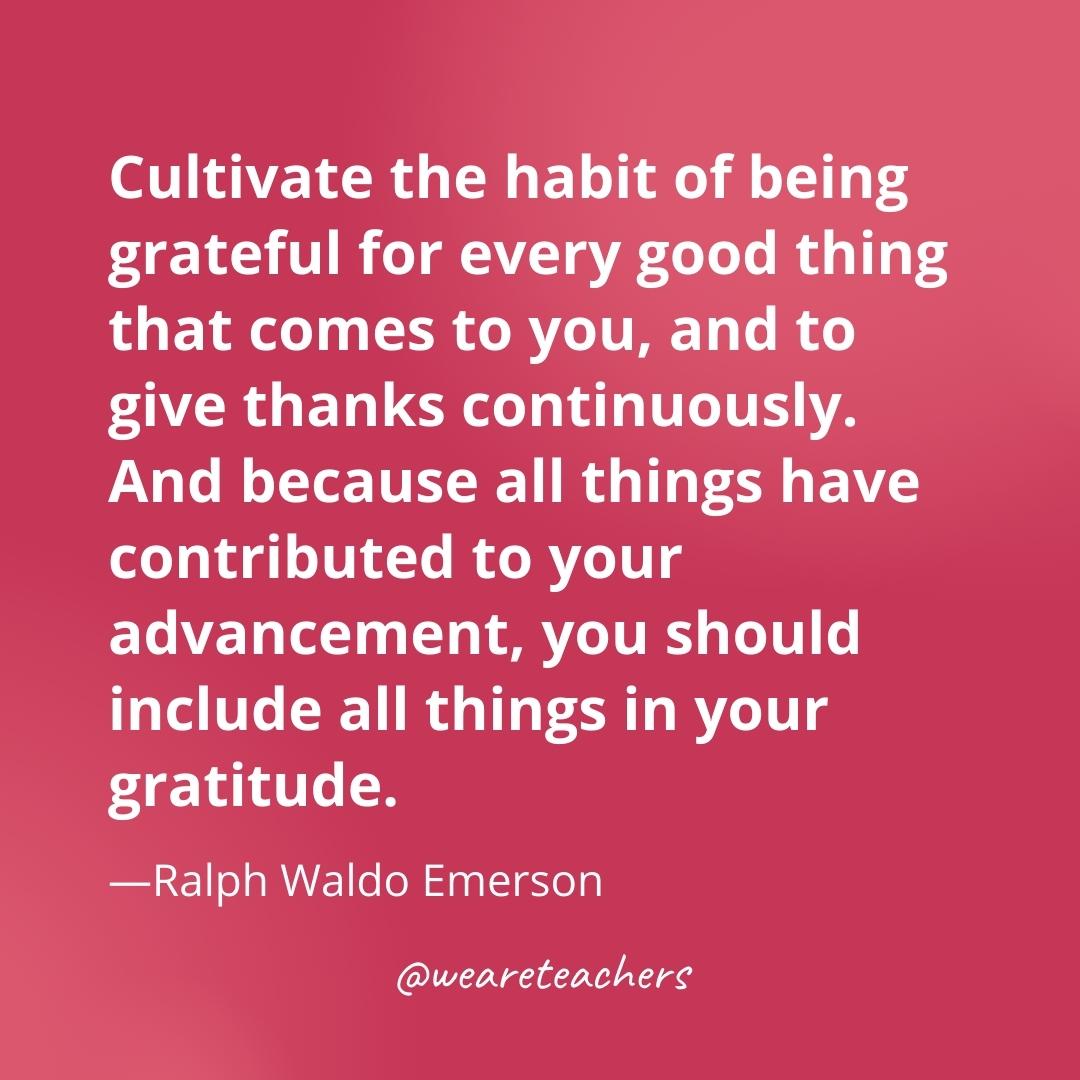 If a fellow isn't thankful for what he's got, he isn't likely to be thankful for what he's going to get. —Frank A. Clark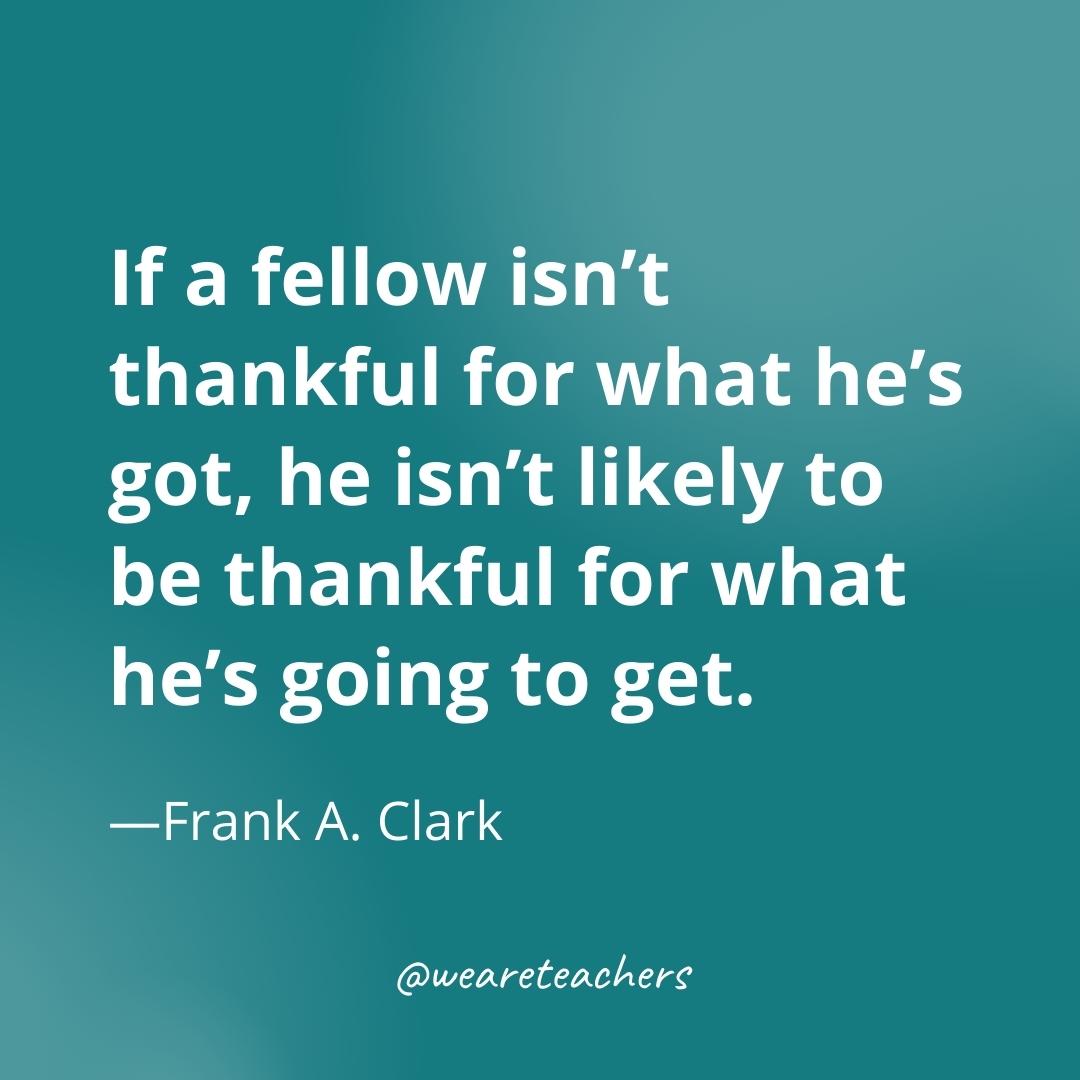 It's wonderful to be grateful. To have that gratitude well out from deep within you and pour out in waves. Once you truly experience this, you will never want to give it up. —Srikumar Rao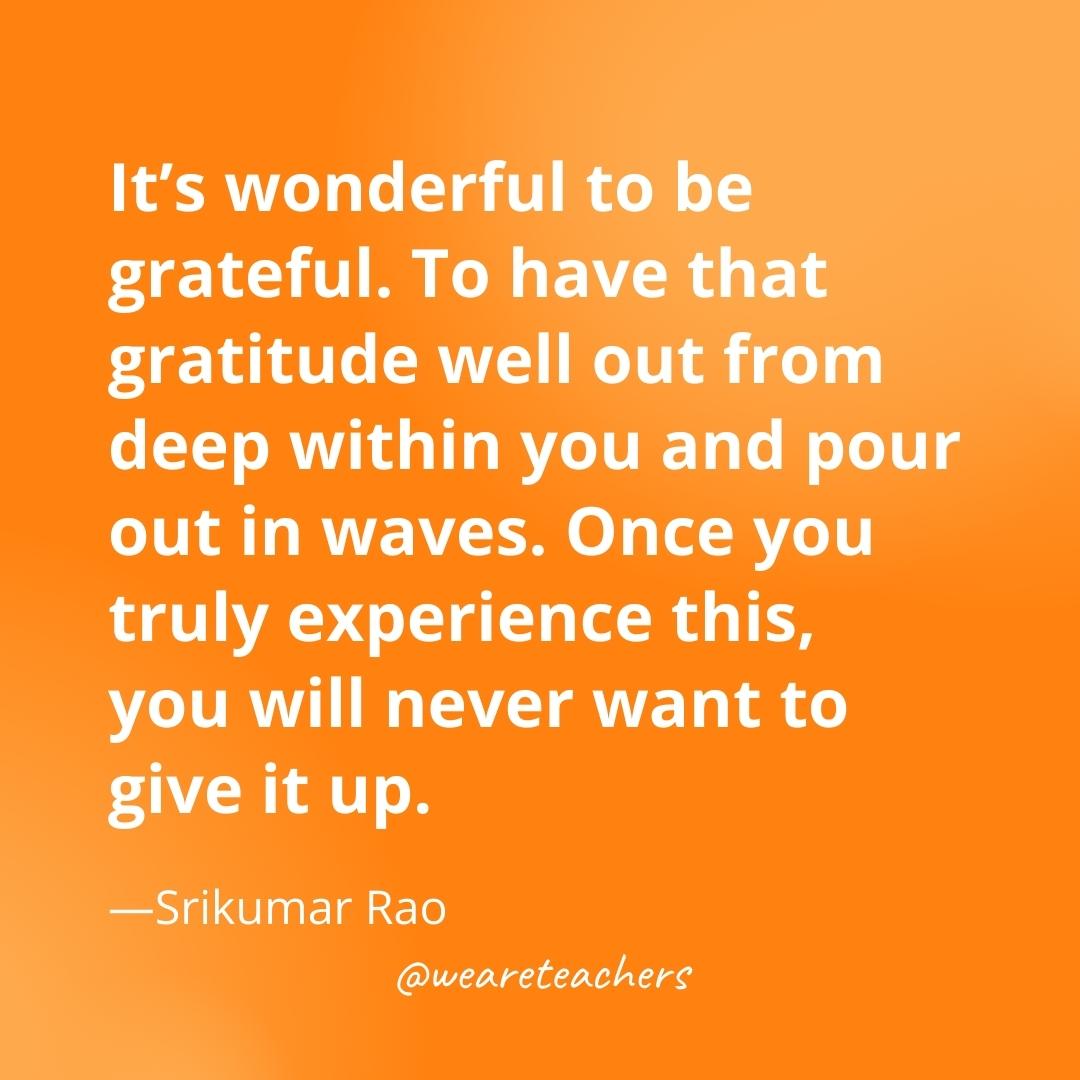 The simple act of saying "thank you" is a demonstration of gratitude in response to an experience that was meaningful to a customer or citizen. —Simon Mainwaring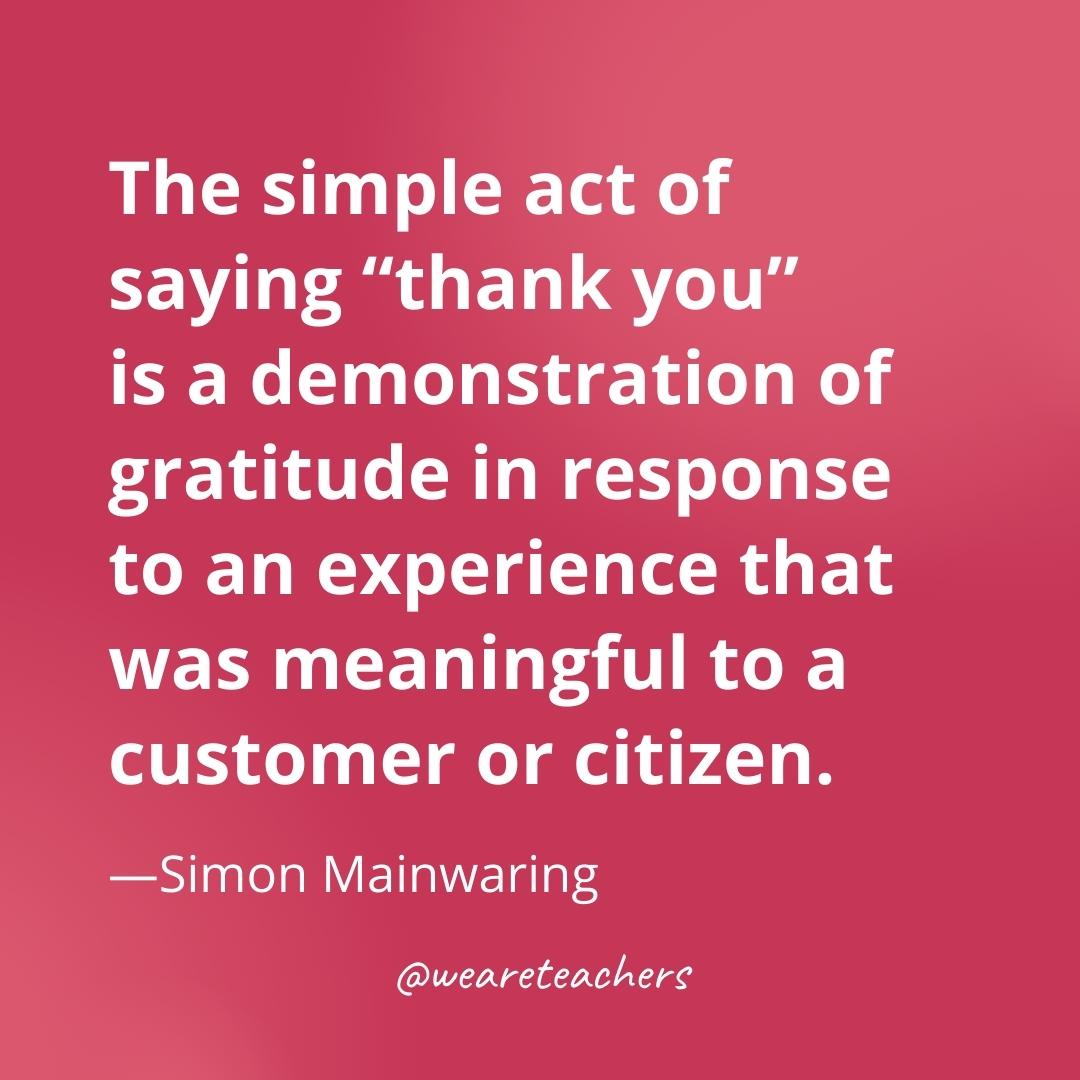 Nature's beauty is a gift that cultivates appreciation and gratitude. —Louie Schwartzberg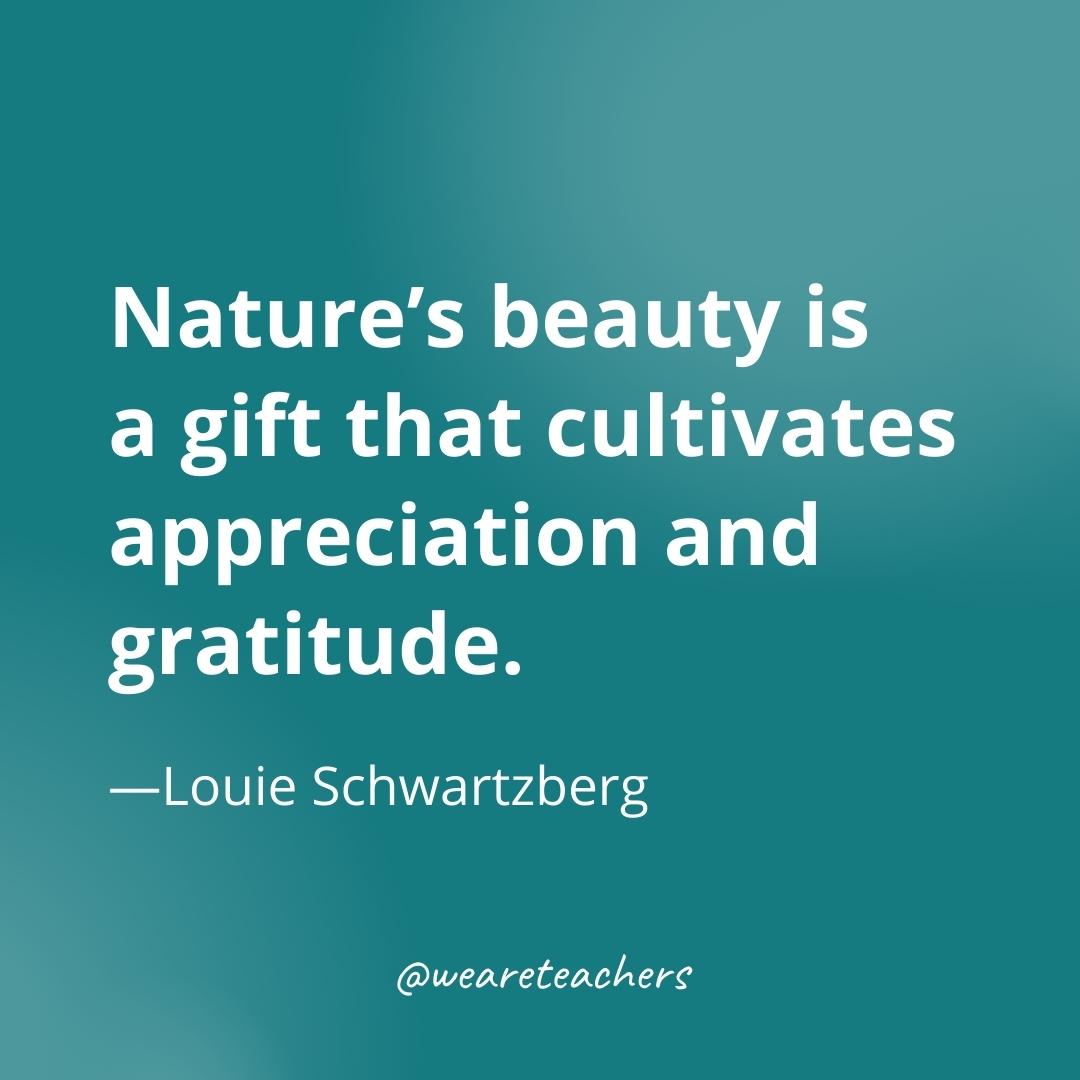 Gratitude always comes into play; research shows that people are happier if they are grateful for the positive things in their lives, rather than worrying about what might be missing. —Dan Buettner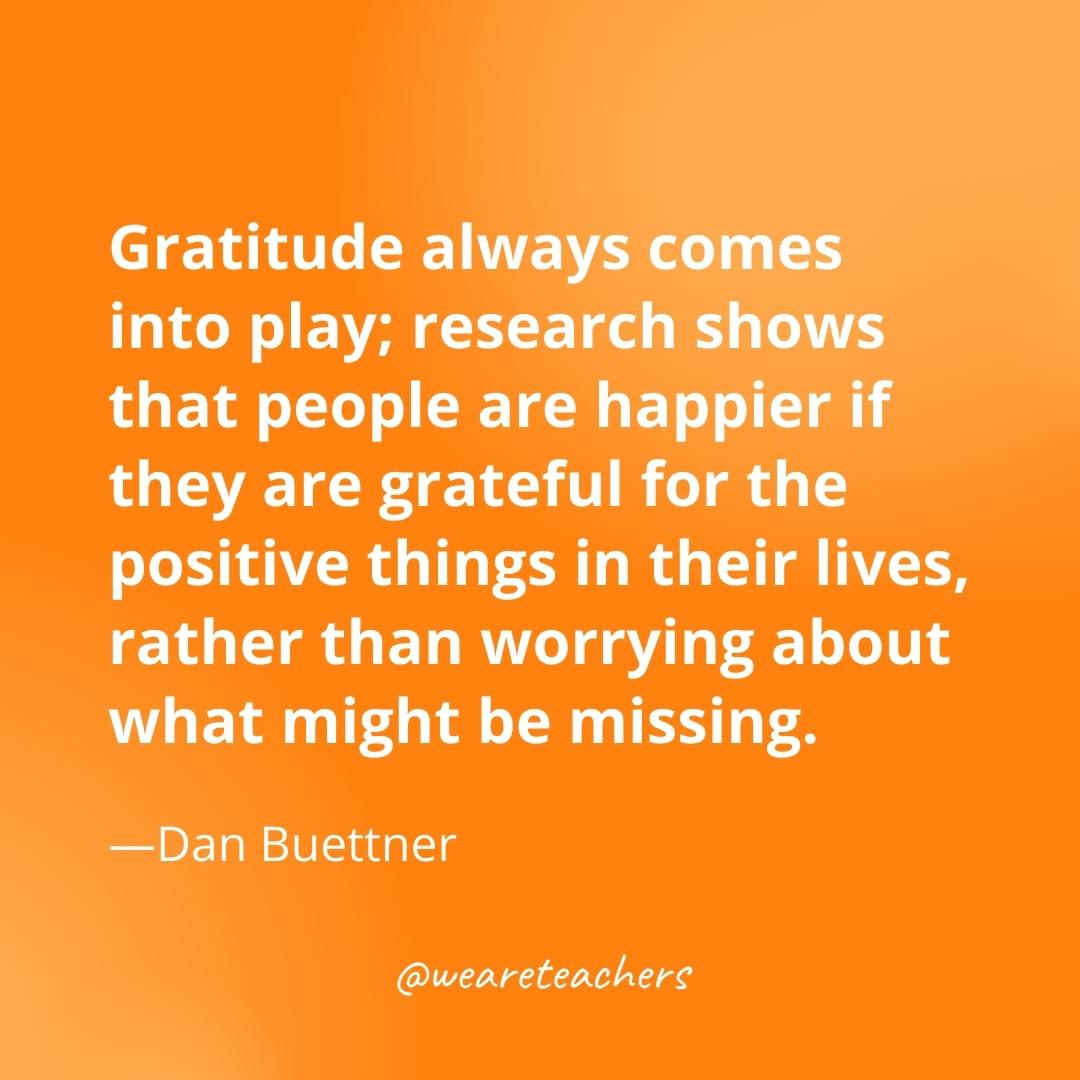 Gratitude is the sign of noble souls. —Aesop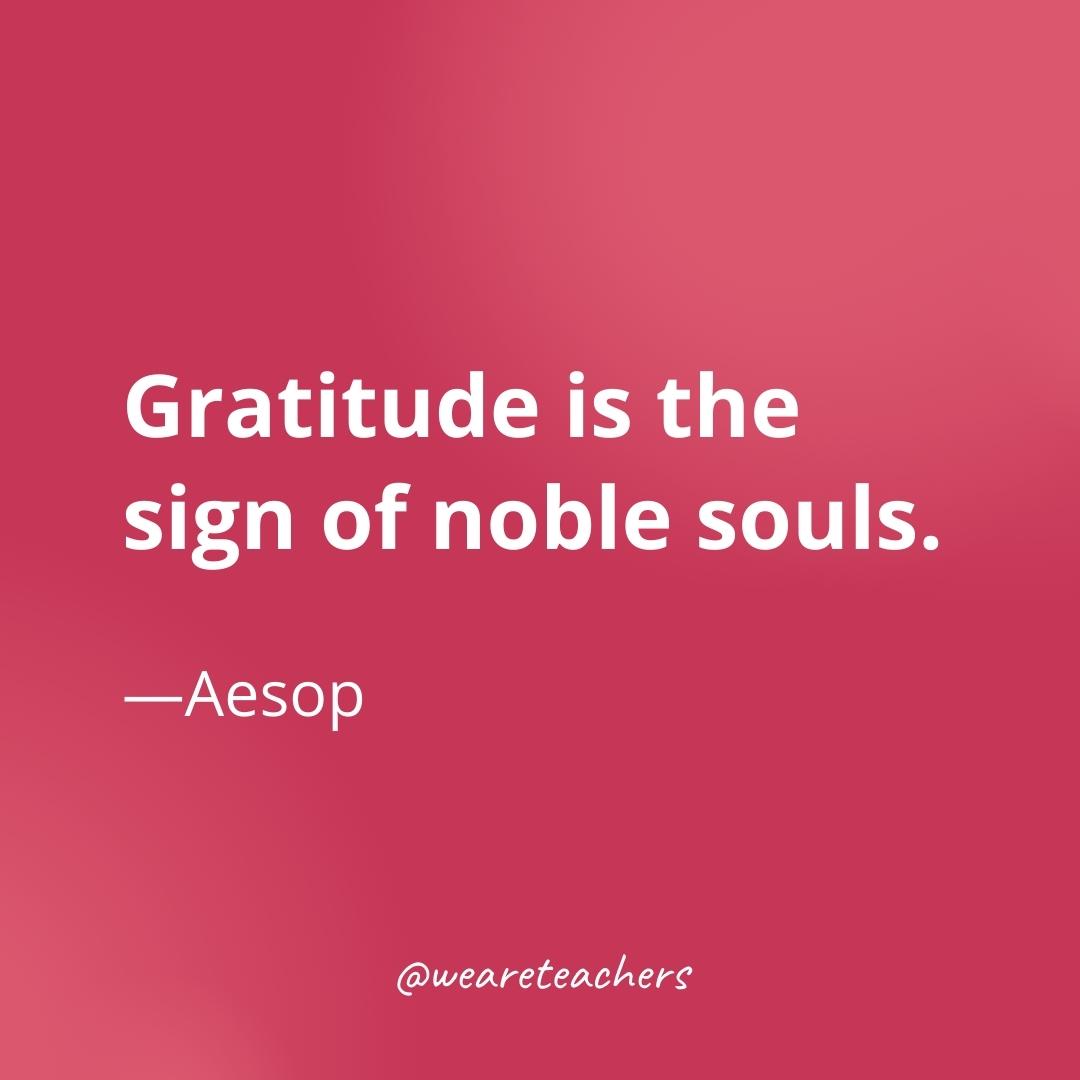 Let us rise up and be thankful, for if we didn't learn a lot today, at least we learned a little, and if we didn't learn a little, at least we didn't get sick, and if we got sick, at least we didn't die; so, let us all be thankful. —Buddha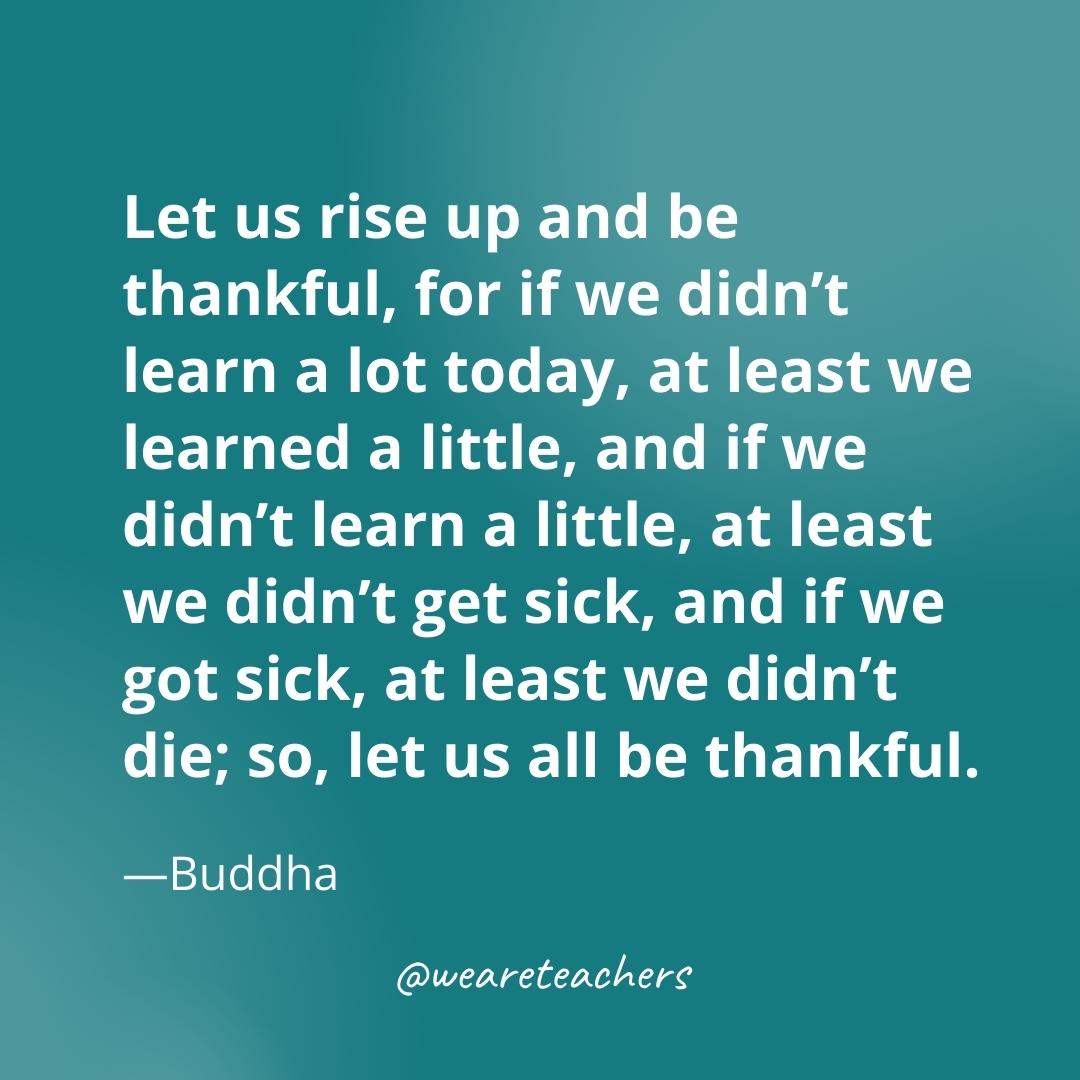 Do not indulge in dreams of having what you have not, but reckon up the chief of the blessings you do possess, and then thankfully remember how you would crave for them if they were not yours. —Marcus Aurelius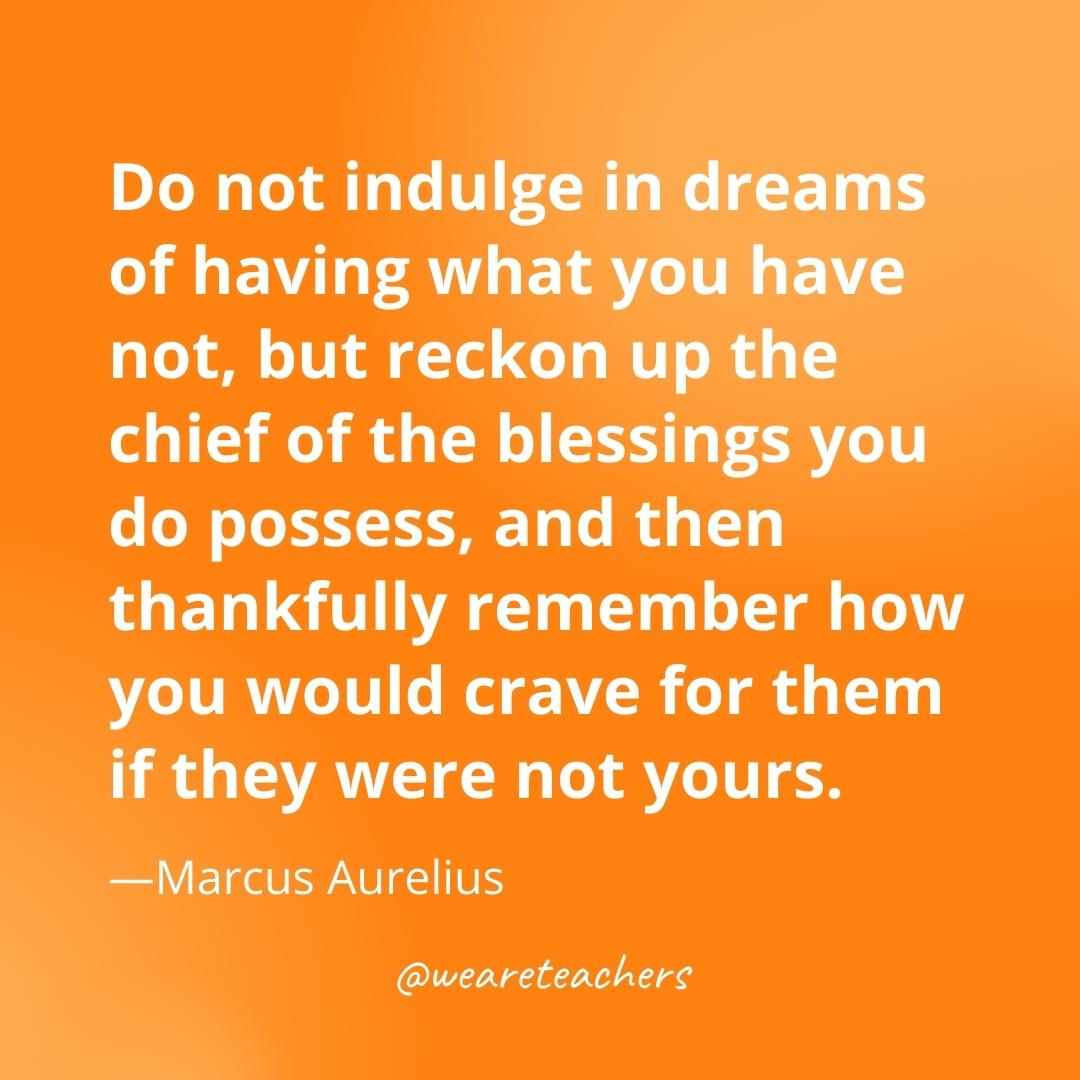 Bad things do happen; how I respond to them defines my character and the quality of my life. I can choose to sit in perpetual sadness, immobilized by the gravity of my loss, or I can choose to rise from the pain and treasure the most precious gift I have—life itself. —Walter Anderson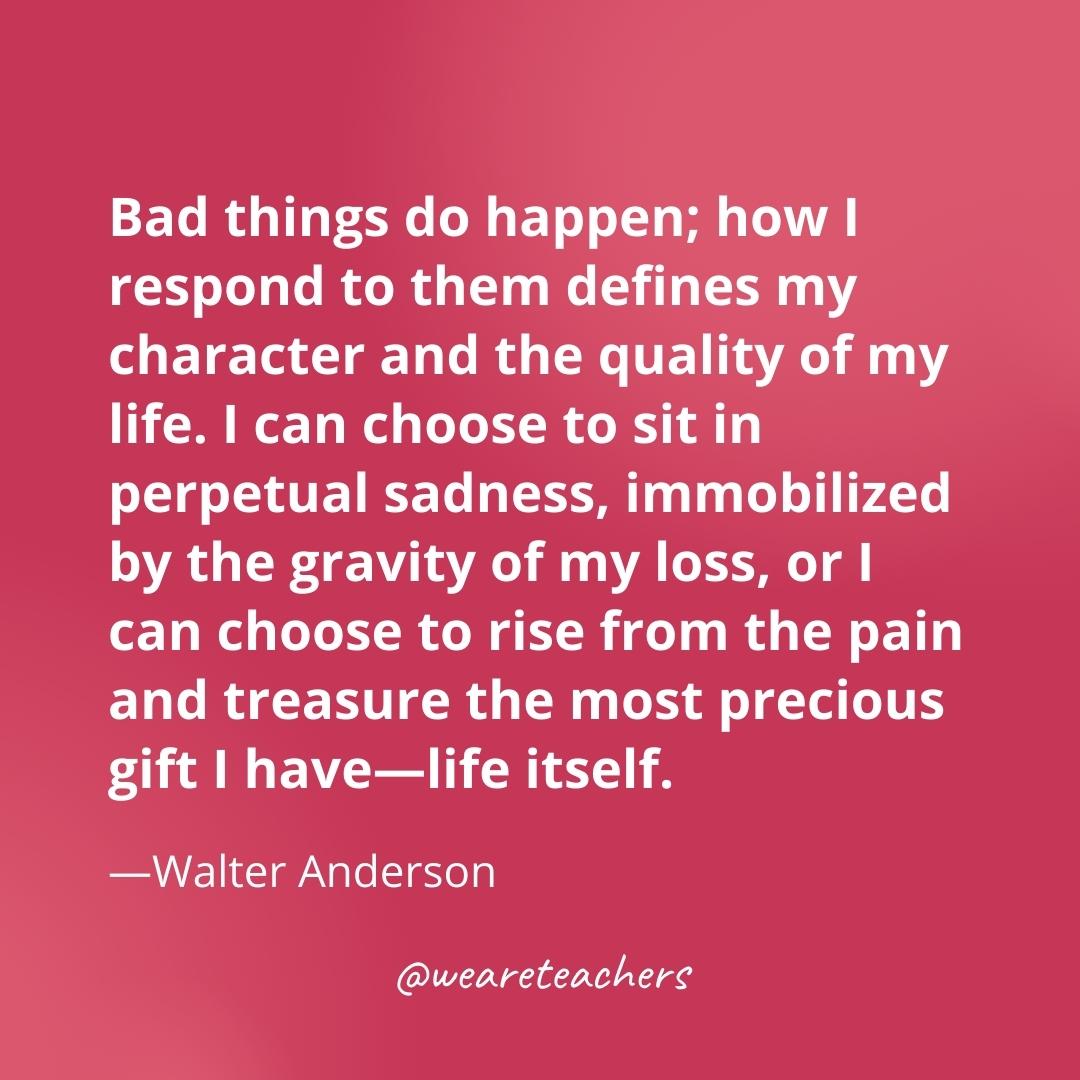 At times, our own light goes out and is rekindled by a spark from another person. Each of us has cause to think with deep gratitude of those who have lighted the flame within us. —Albert Schweitzer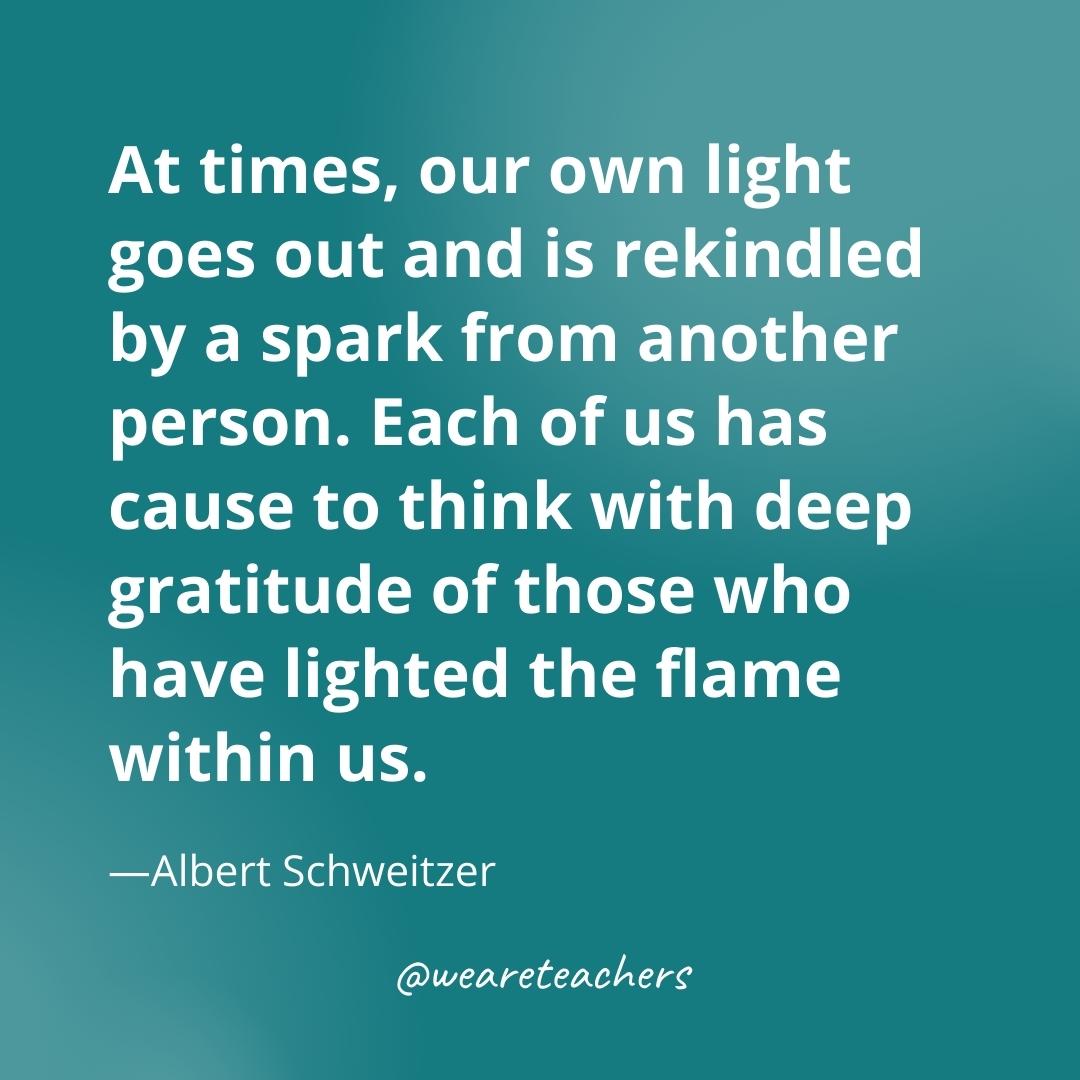 Whatever our individual troubles and challenges may be, it's important to pause every now and then to appreciate all that we have, on every level. We need to literally "count our blessings," give thanks for them, allow ourselves to enjoy them, and relish the experience of prosperity we already have. —Shakti Gawain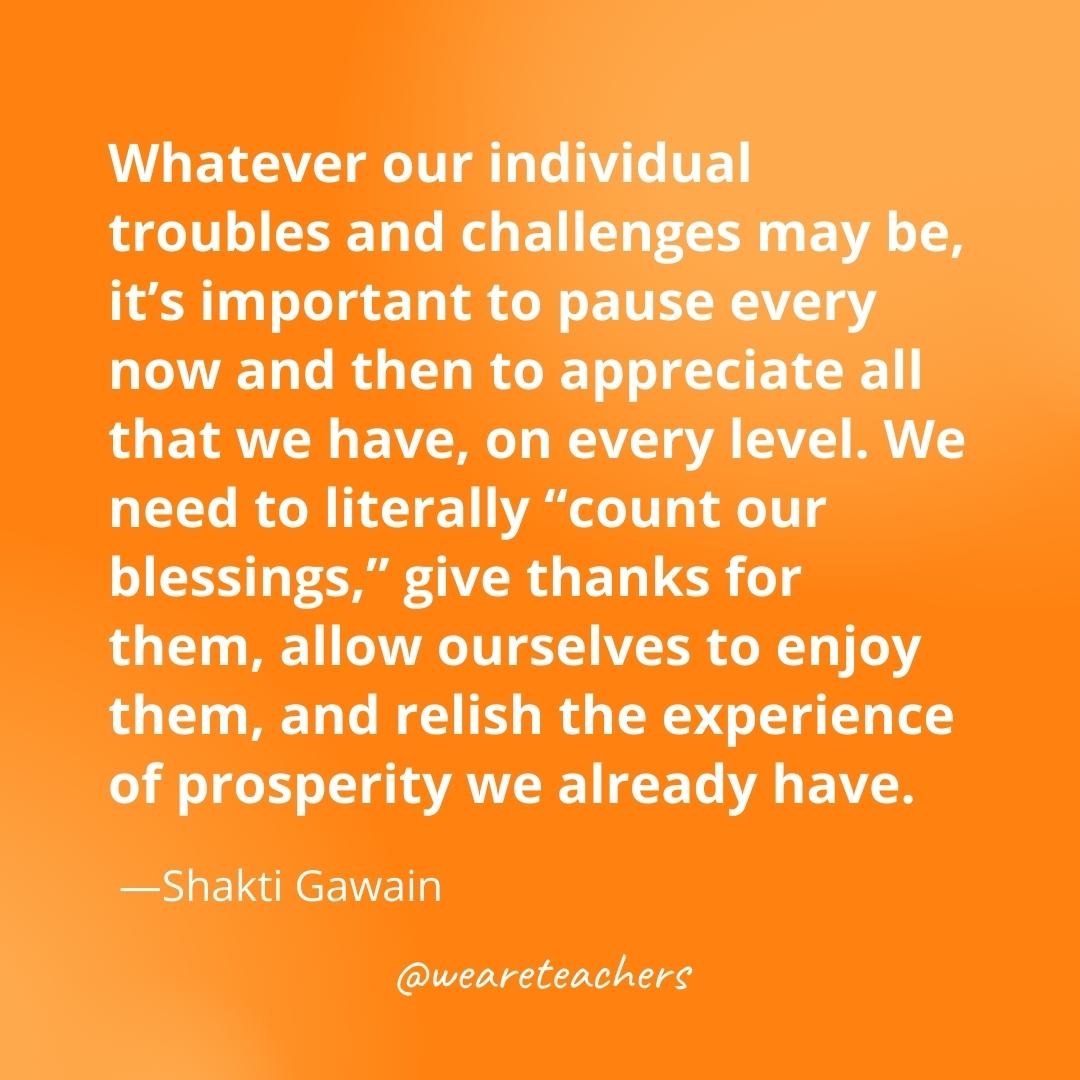 We can only be said to be alive in those moments when our hearts are conscious of our treasures. —Thornton Wilder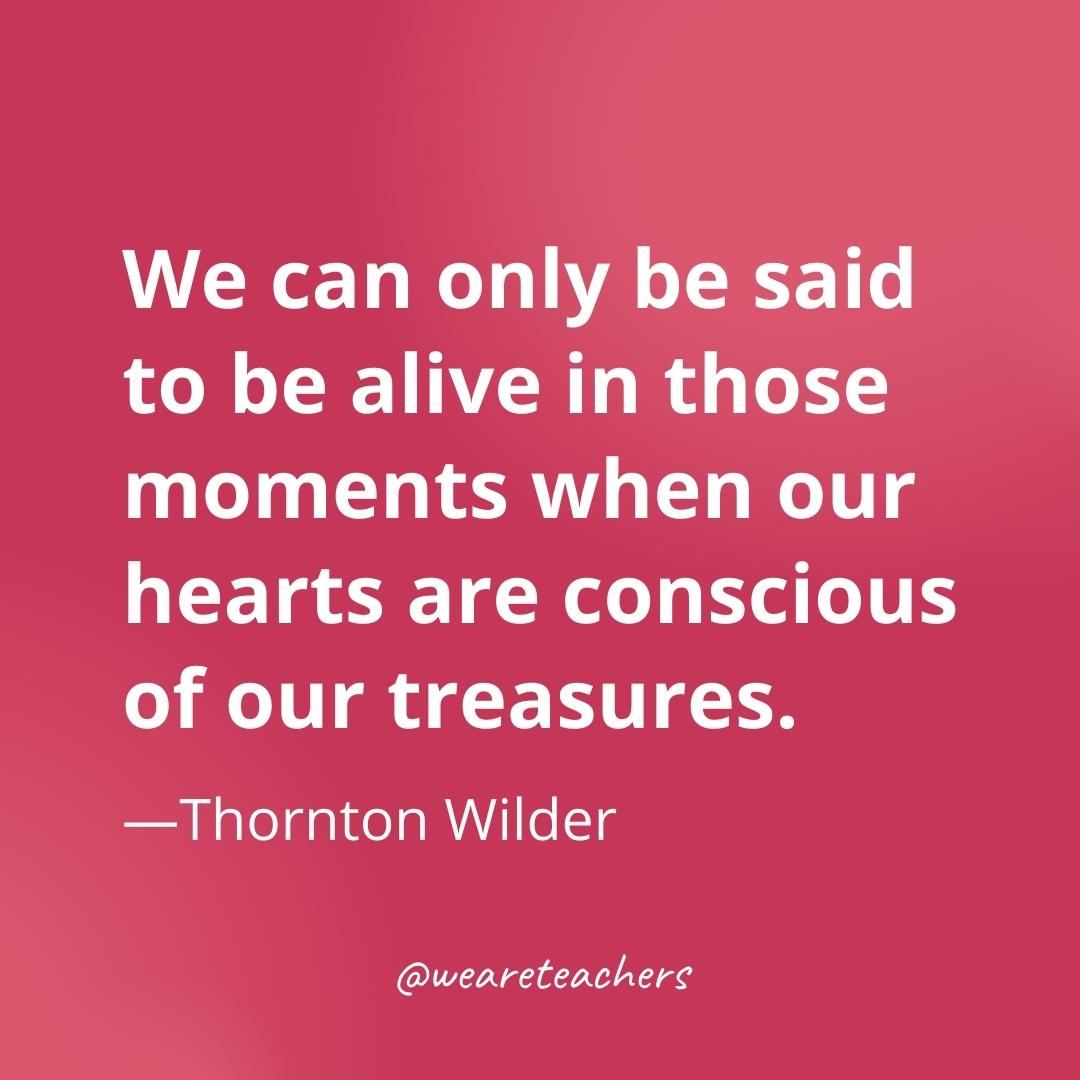 Develop an attitude of gratitude, and give thanks for everything that happens to you, knowing that every step forward is a step toward achieving something bigger and better than your current situation. —Brian Tracy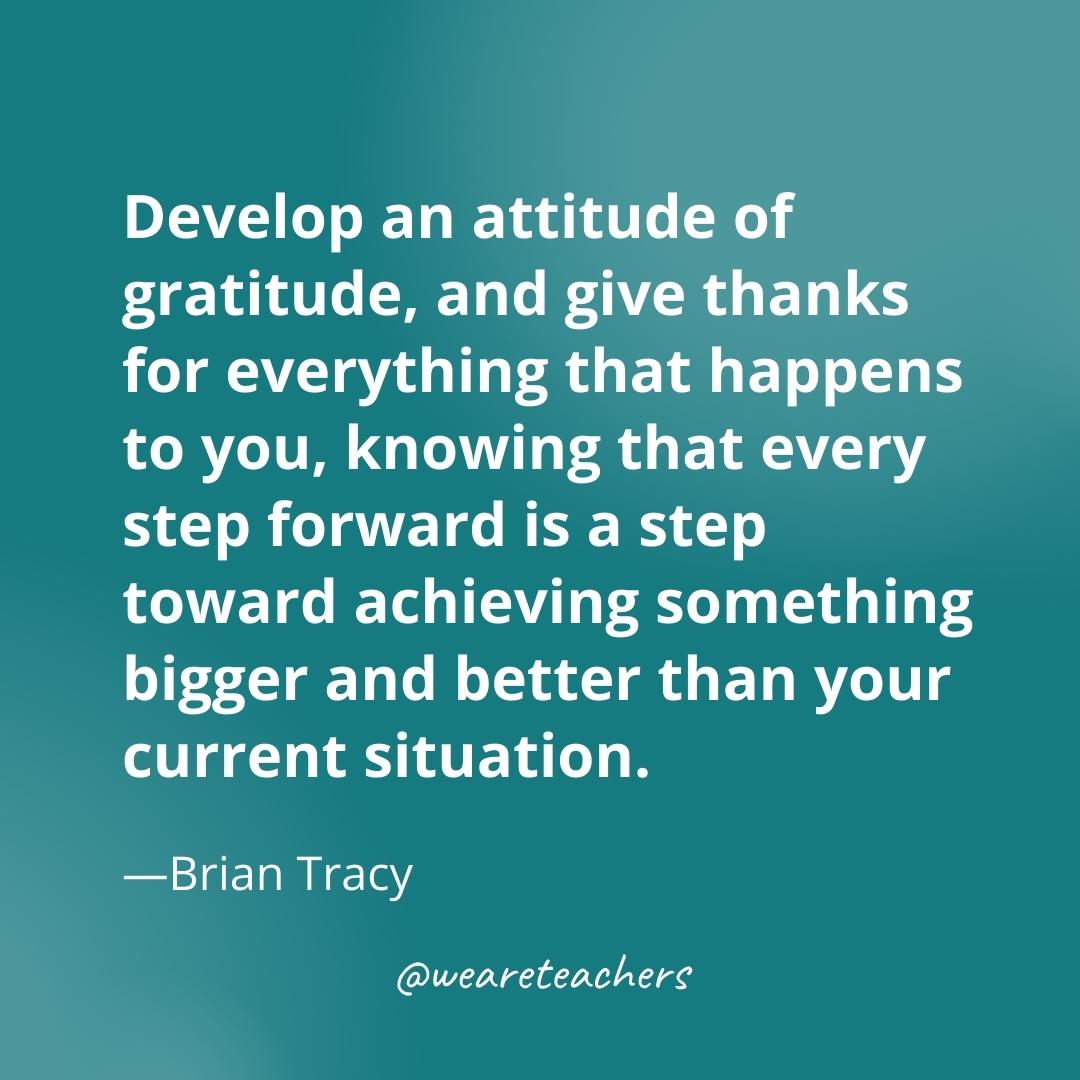 The discipline of gratitude is the explicit effort to acknowledge that all I am and have is given to me as a gift of love, a gift to be celebrated with joy. —Henri J.M. Nouwen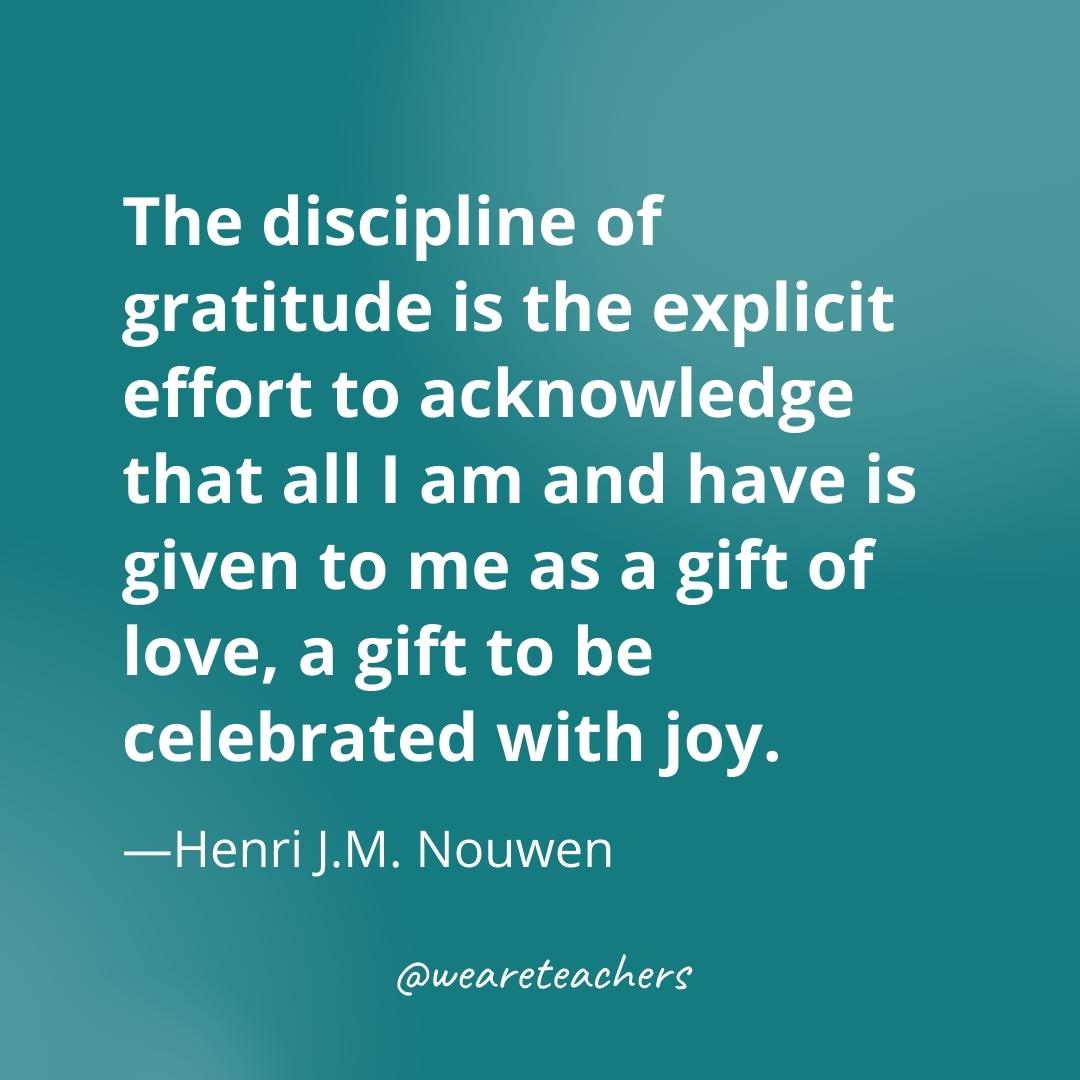 Mr. Duncan put the Maggie Pebble in an iron safe. Someday they may want to use it, but really, for now, what more could they wish for? They had all that they wanted. —from Sylvester and the Magic Pebble by William Steig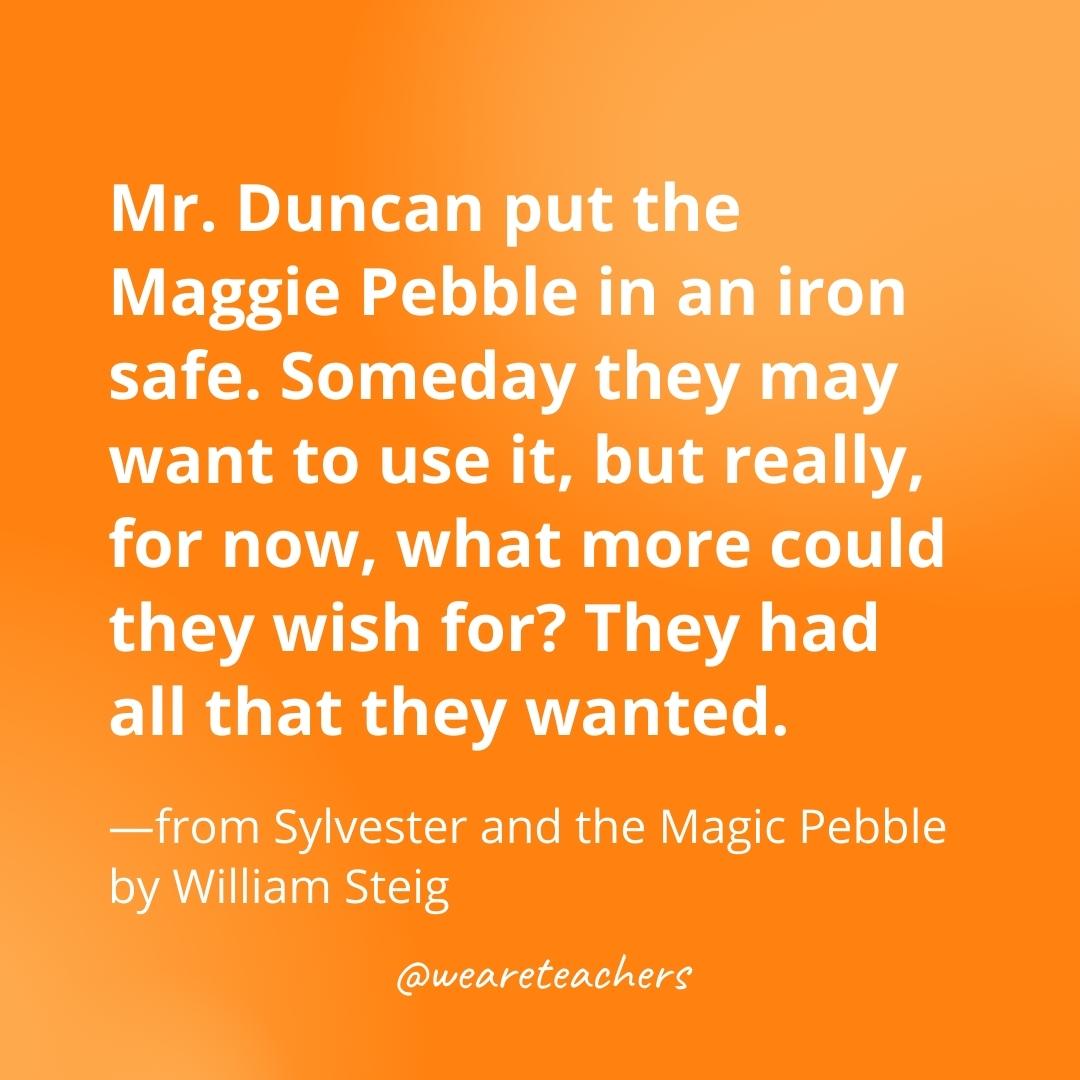 It isn't what you have in your pocket that makes you thankful, but what you have in your heart. —Author unknown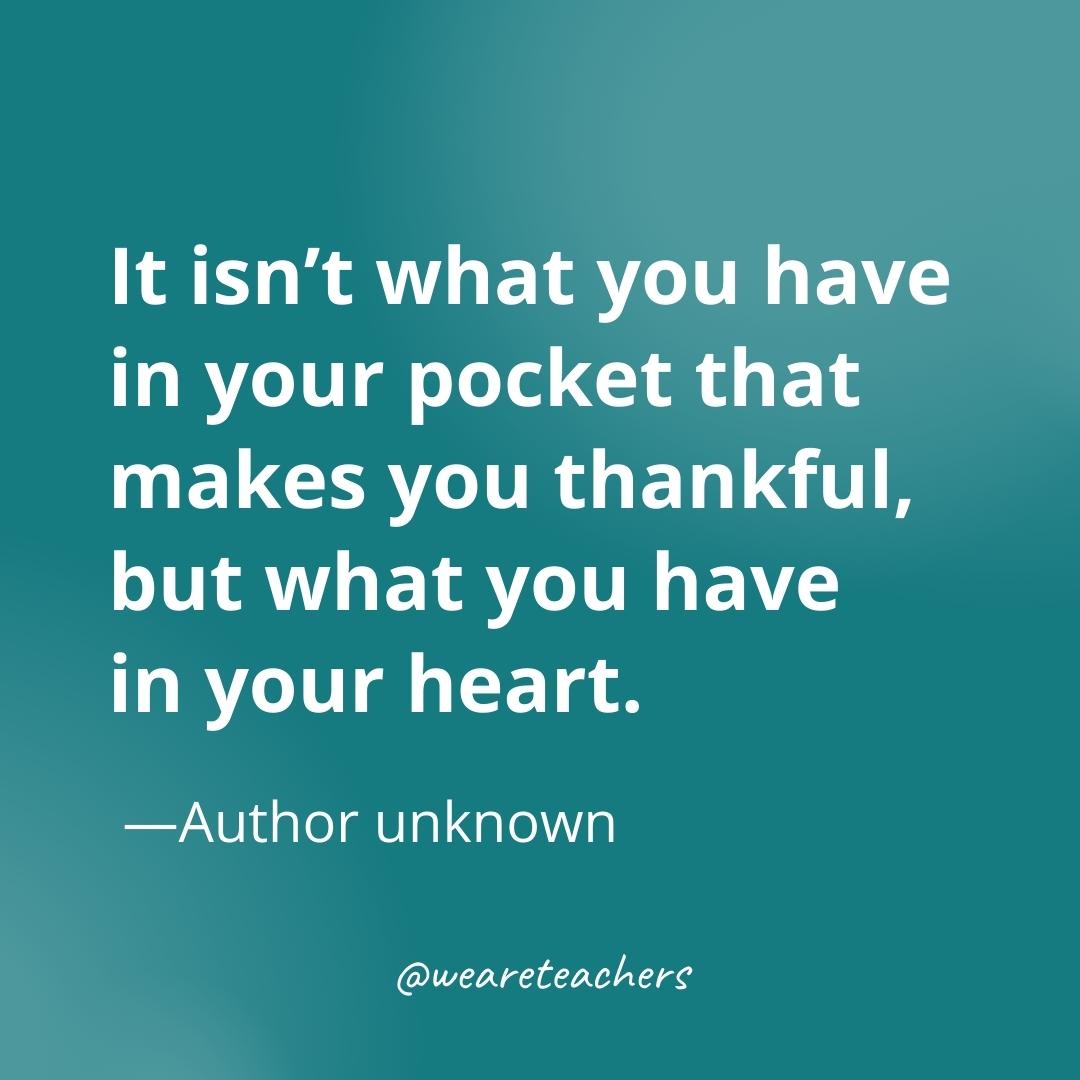 Now is no time to think of what you do not have. Think of what you can do with what there is. —Ernest Hemingway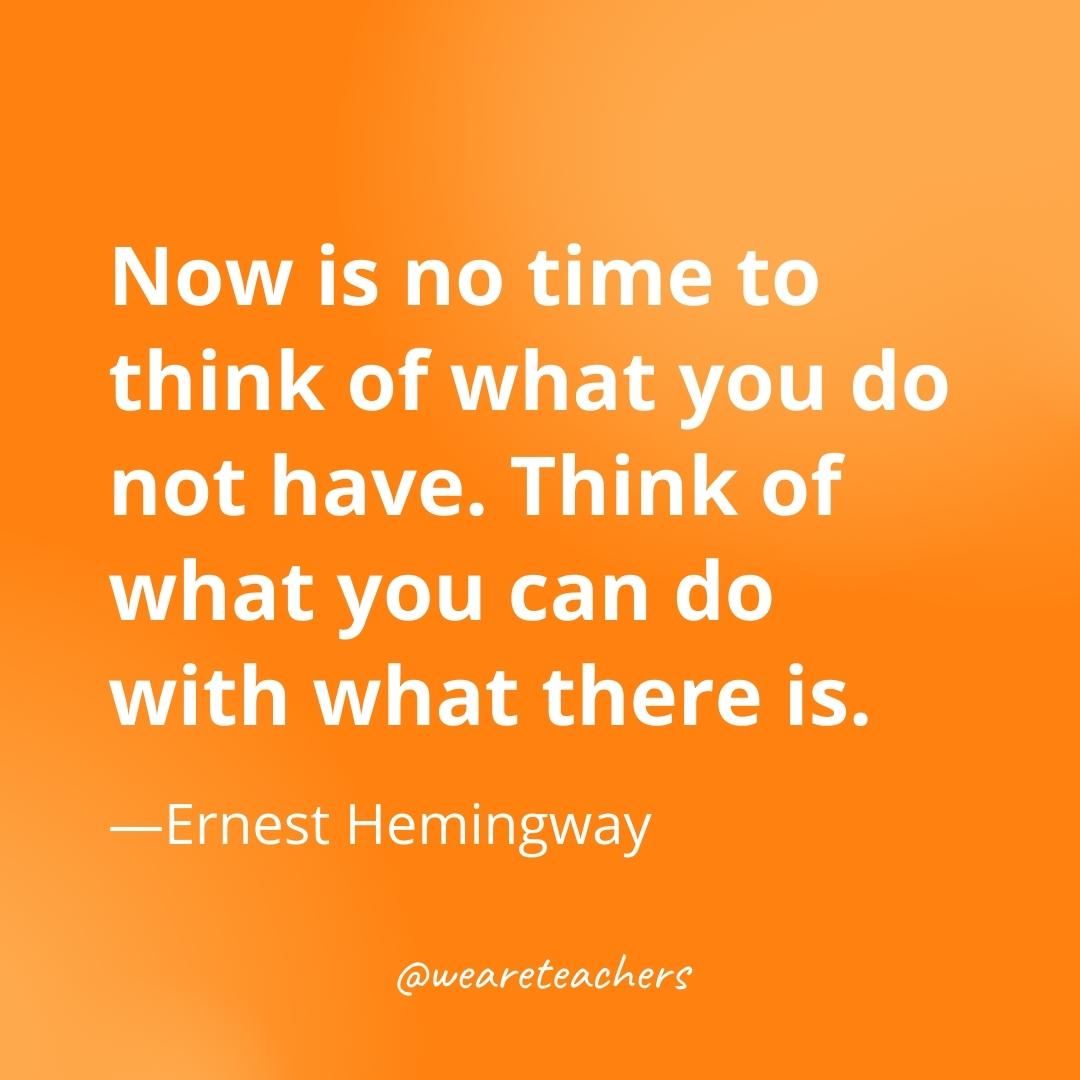 Be thankful for what you have, you'll end up having more. If you concentrate on what you don't have, you will never, ever have enough. —Oprah Winfrey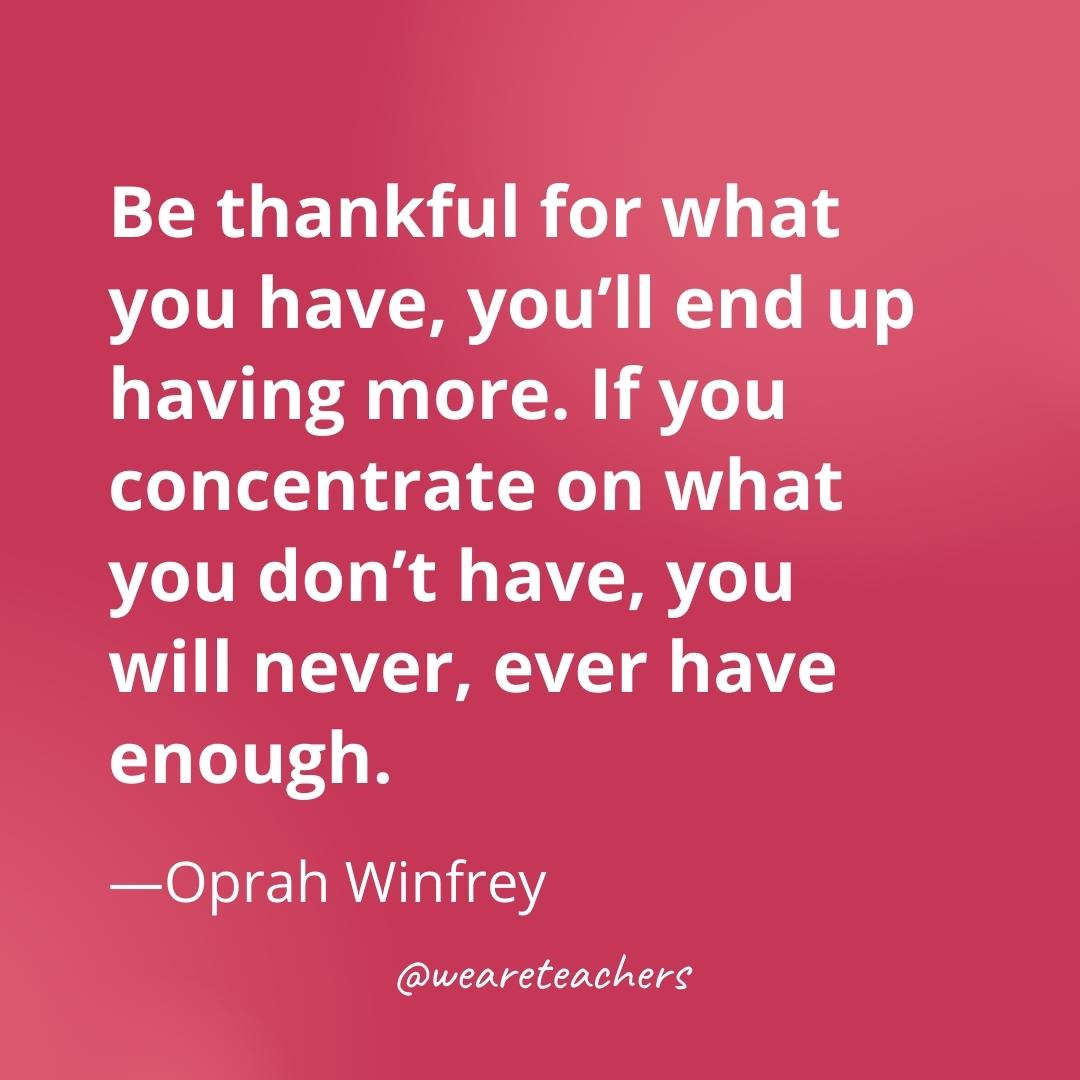 Gratitude is not only the greatest of virtues but the parent of all others. —Cicero
Showing gratitude is one of the simplest yet most powerful things humans can do for each other. —Randy Pausch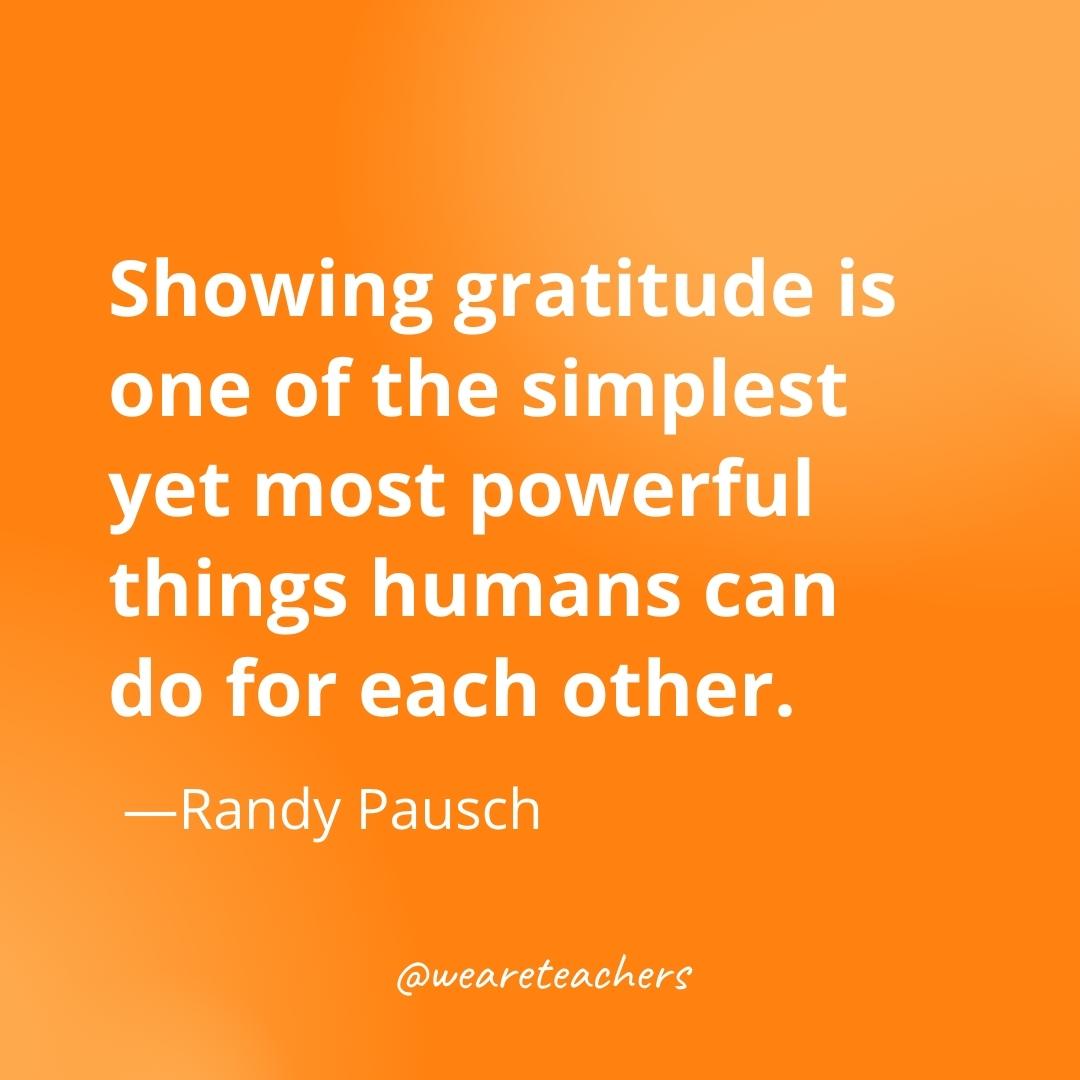 If you are really thankful, what do you do? You share. —W. Clement Stone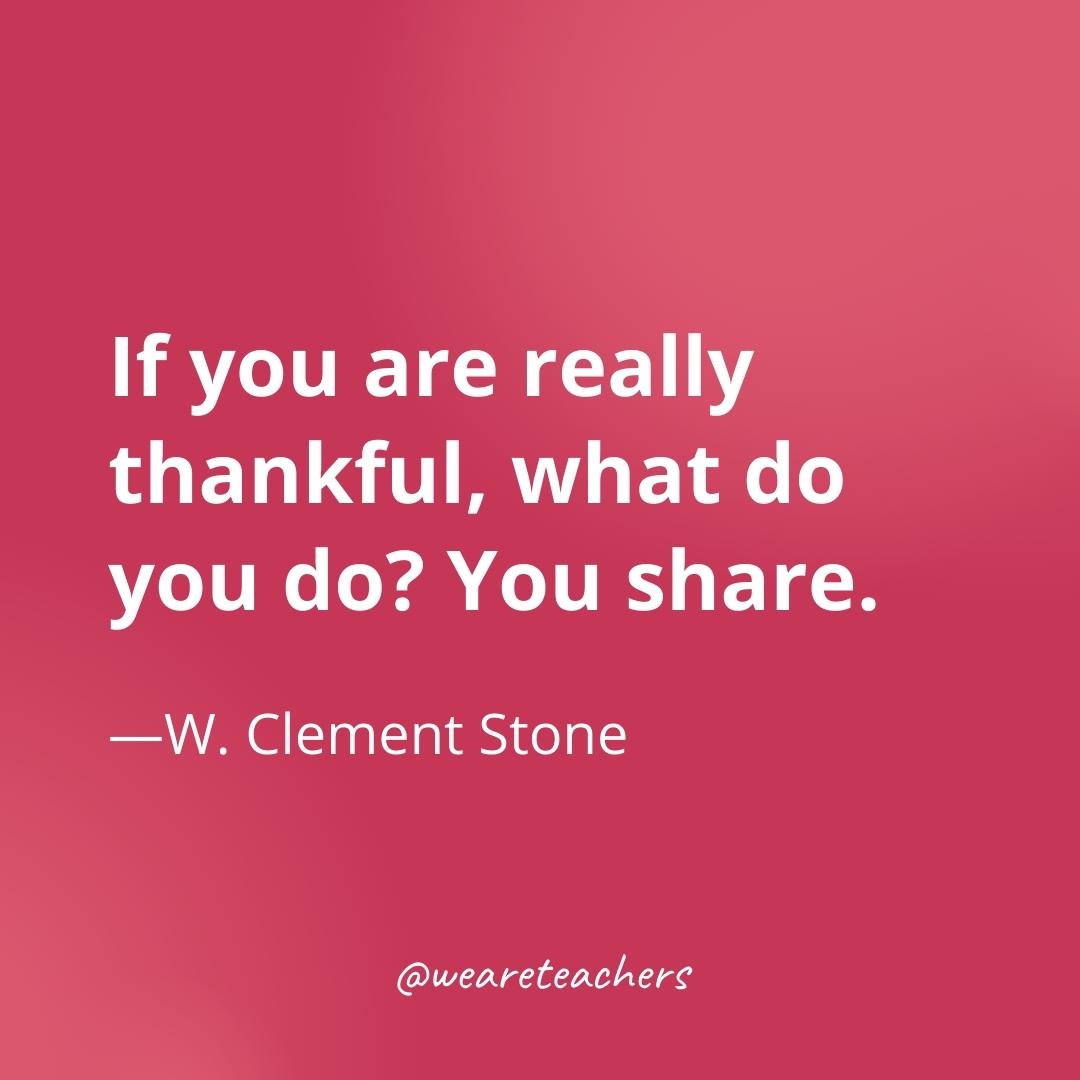 Silent gratitude isn't very much use to anyone. —Gertrude Stein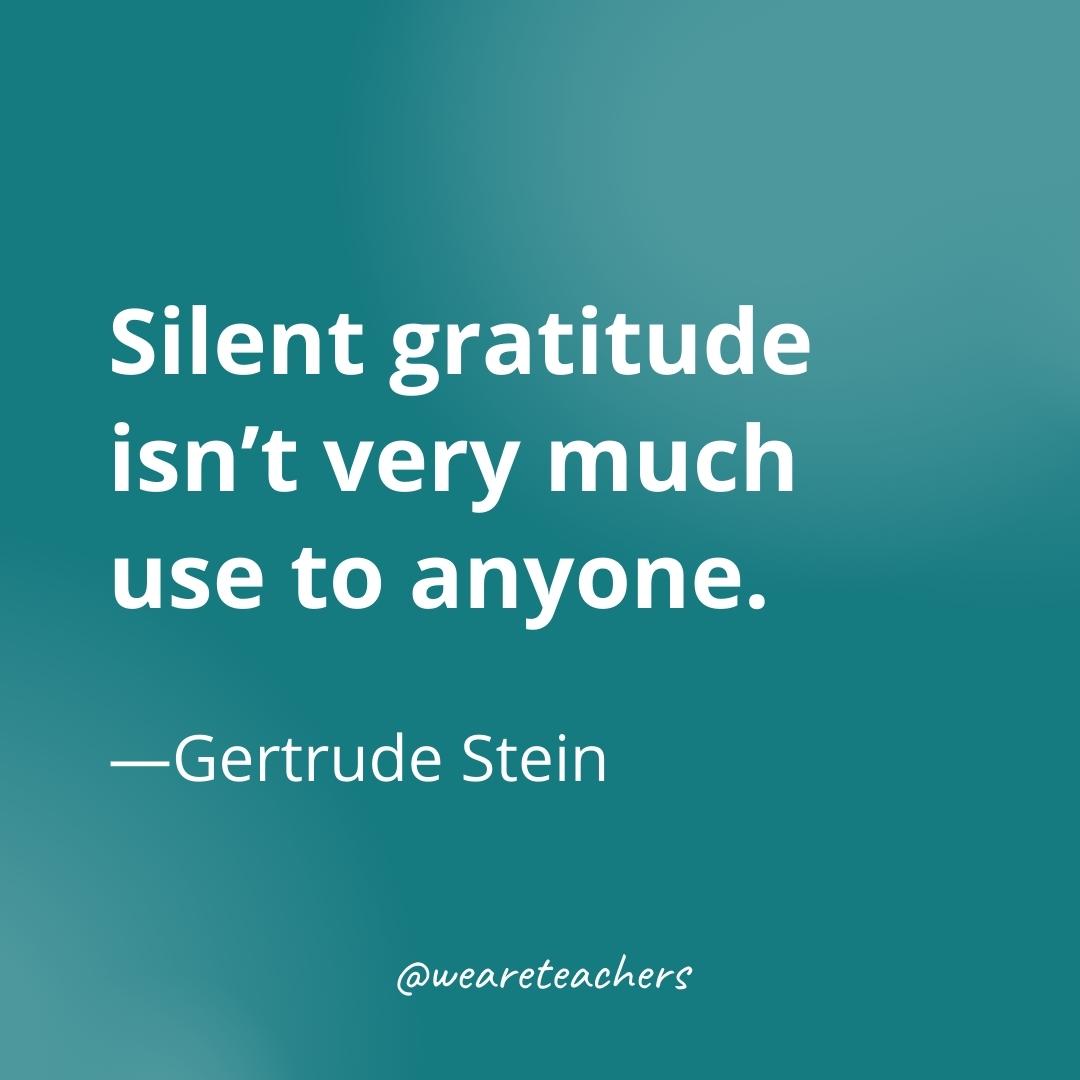 All that we behold is full of blessings. —William Wordsworth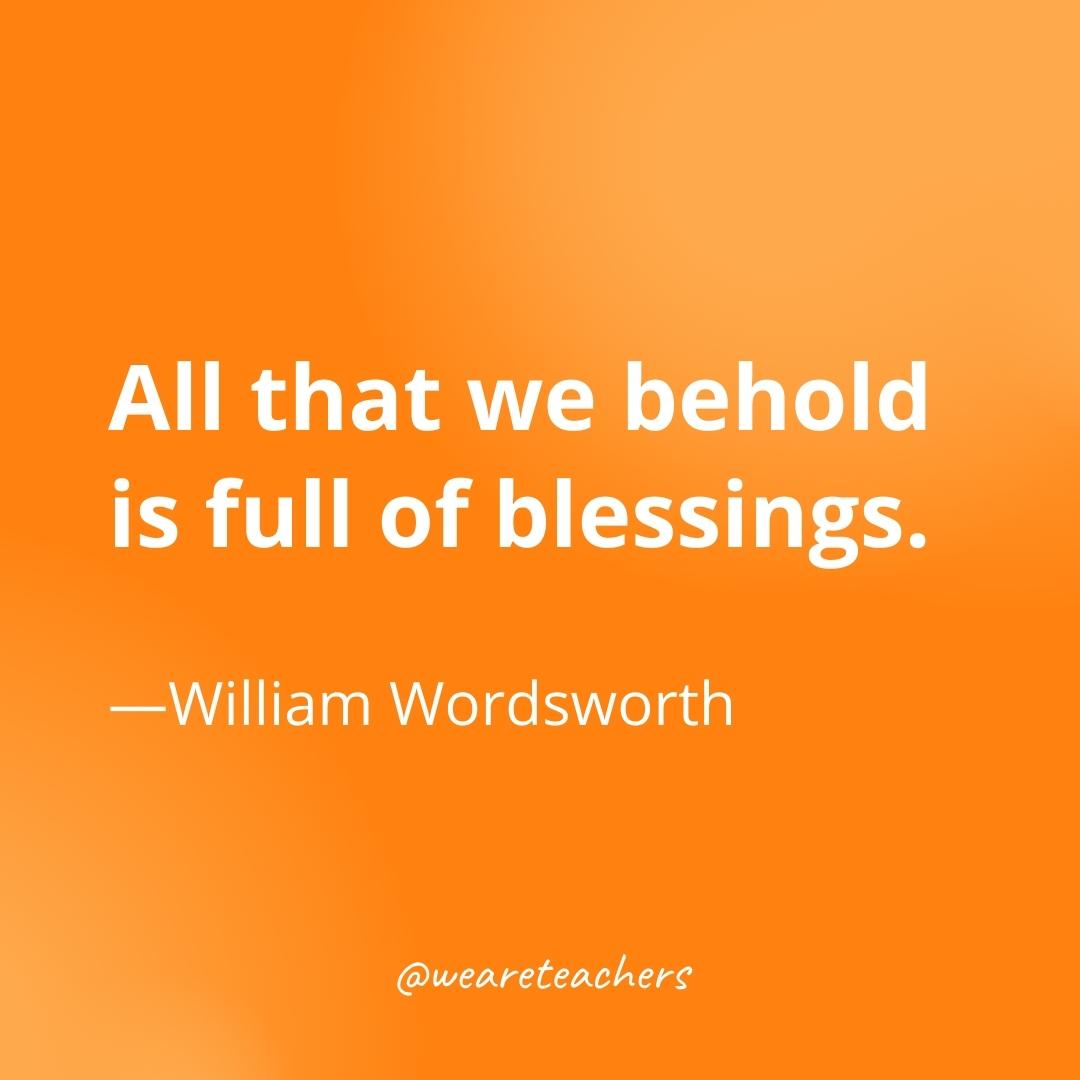 No duty is more urgent than that of returning thanks. —James Allen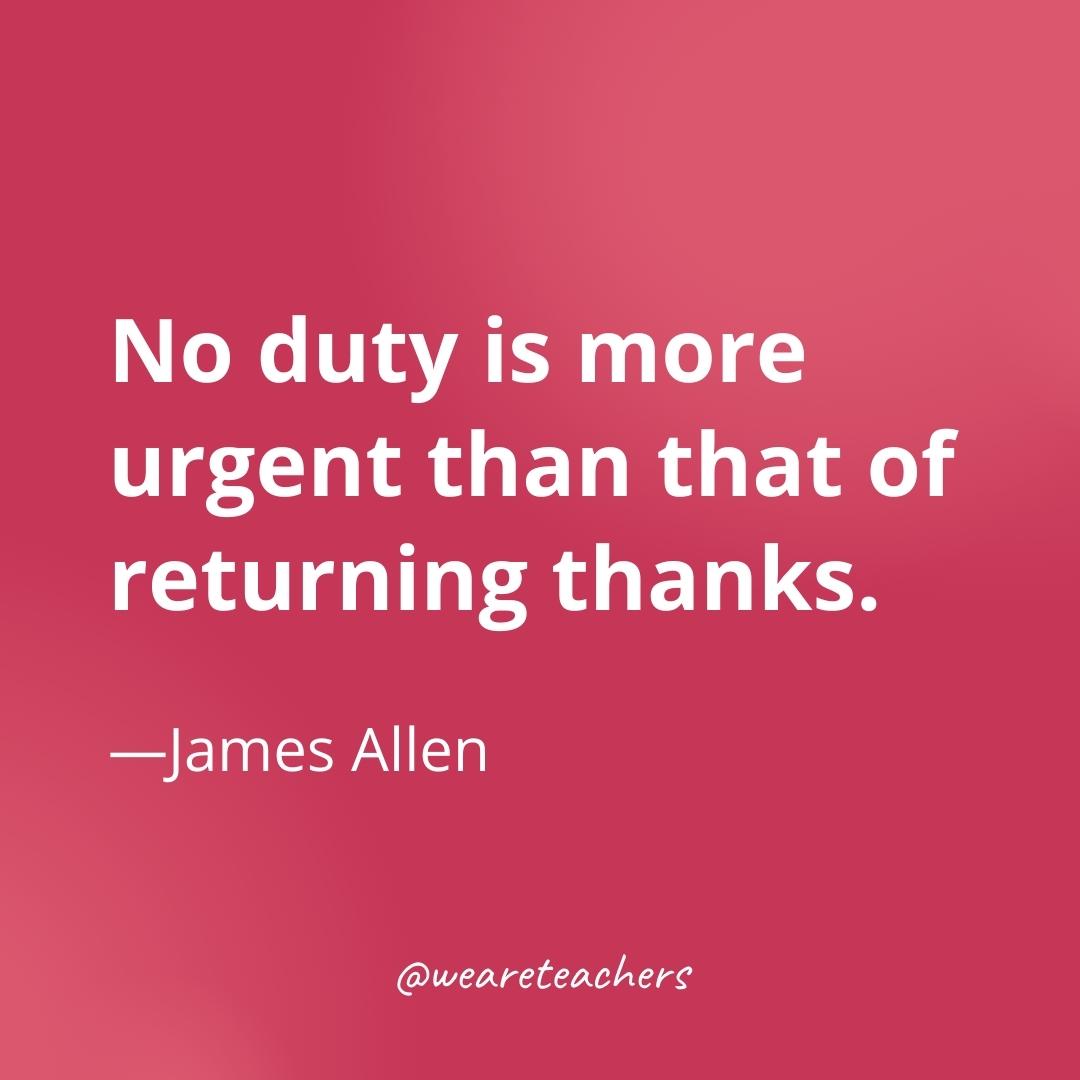 When asked if my cup is half-full or half-empty, my only response is that I am thankful I have a cup. —Sam Lefkowitz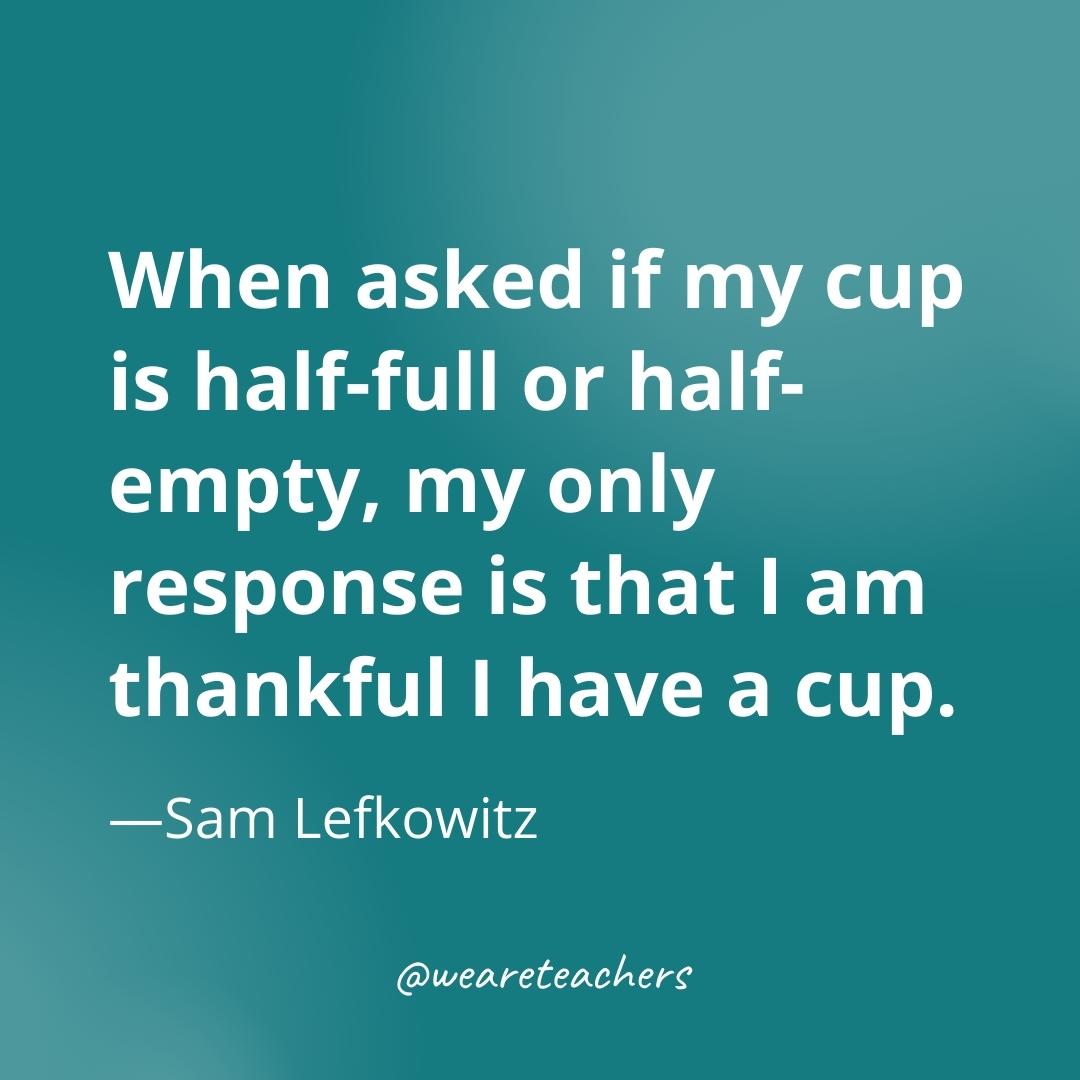 The discipline of gratitude is the explicit effort to acknowledge that all I am and have is given to me as a gift of love, a gift to be celebrated with joy. —Henri J.M. Nouwen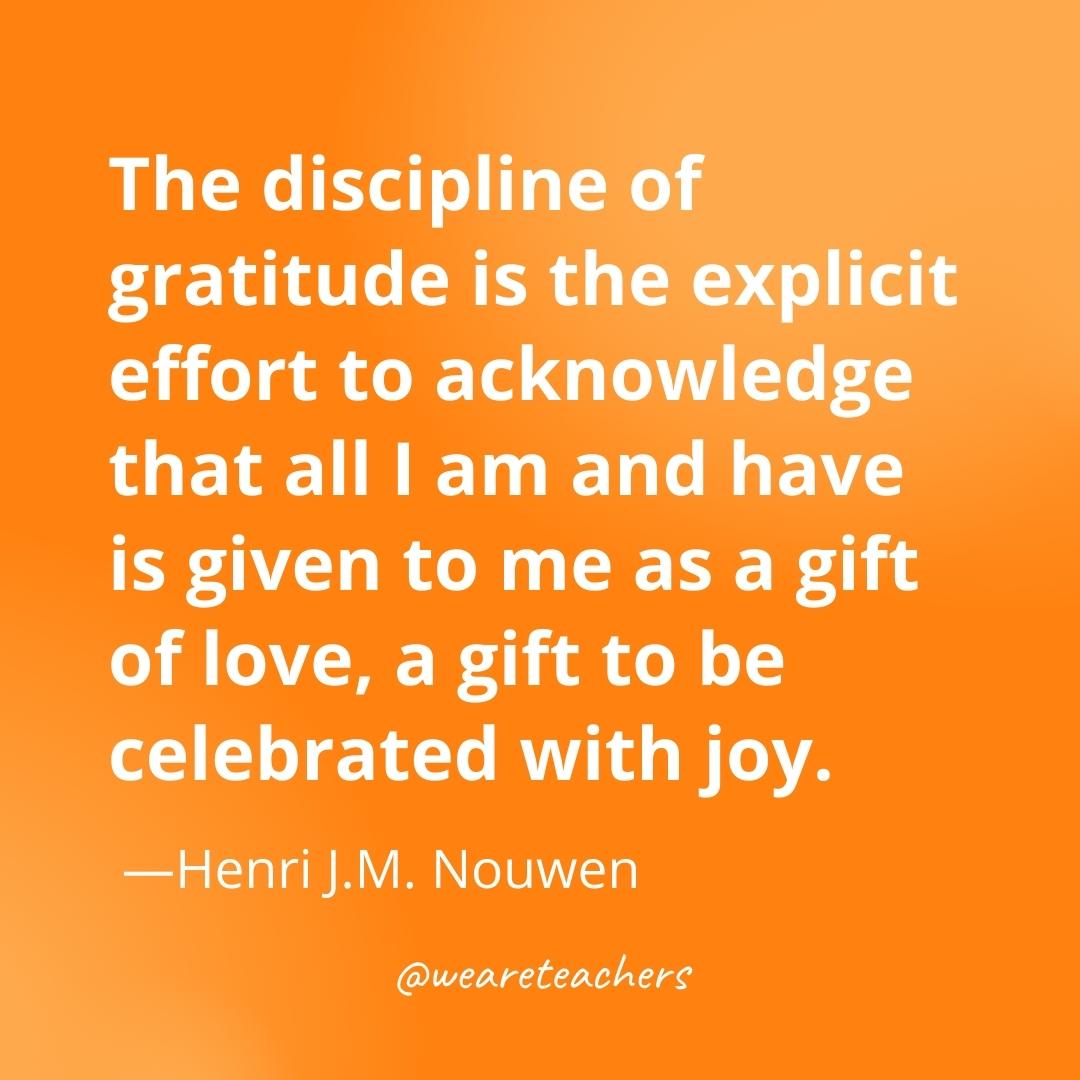 Like these gratitude quotes for students? Check out these motivational quotes for students.
Come share your favorite gratitude quotes for kids in the WeAreTeachers HELPLINE group on Facebook!