Looking for a backpack can be difficult when you don't have it in your hands to see it up close. There are plenty of options to choose from, and finding the right one that suits your needs is definitely a challenge. So if you're travelling from city to city, exploring the wilderness, or returning to campus for studies, we do not doubt you'll find the right one in this list of best backpacks to buy in 2022.
Depending on your budget or what you plan to use the backpack for, you will find the best backpack options here as we divided them into different categories based on size, features, pricing, and brand.
Read on to find out our recommendations for the best backpacks in 2022!
How to Choose a Backpack
Before buying a backpack, you should consider how much space you need. The size of the bag depends on how you plan to use it — whether that's for travelling, daily use, or back-to-school necessities. Essentially, we recommend that your backpack should not be bigger than your torso in length as it may feel uncomfortable and cause a bad back.
Backpacks will have different features based on their purpose. For example, a bag for everyday use tends to have fewer features than a bag for students with padded laptop sleeves and more organiser pockets. Outdoor backpacks will have multiple compartments, water-resistant material, hip belts, plus more.
You need to have a budget in mind when buying a backpack. You'll find that some are relatively cheap while others can cost up to a few hundred pounds. It also depends on its size, features, and brand. Of course, designer backpacks are more expensive than what you'll find at your local sports retailers.
With all that said, there is no doubt that you'll find the perfect backpack using this list we curated!
The Best Backpacks for Everyday Use: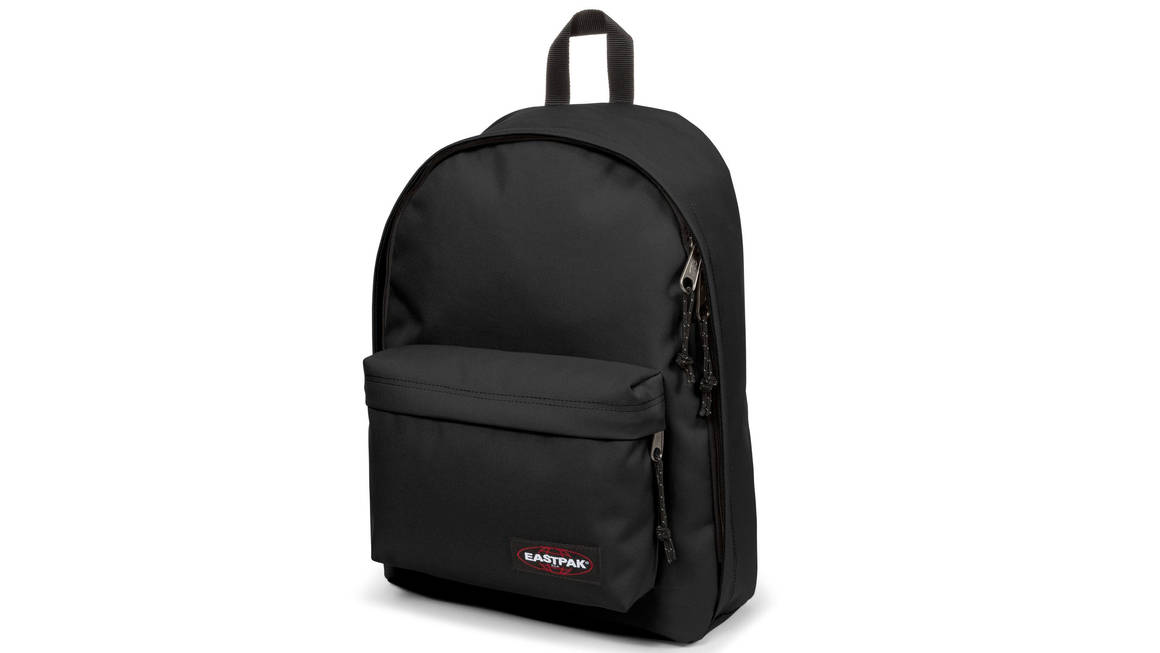 Eastpak Out Of Office Backpack
The Eastpak Out Of Office Backpack is a minimal two-pocket backpack perfect for everyday use. It features padded back and shoulder straps ideal for a heavy load, accompanied by a front pocket for small accessories. A spacious main compartment designed with a 13-inch laptop sleeve makes this backpack suitable to carry home after a long day of work at the office.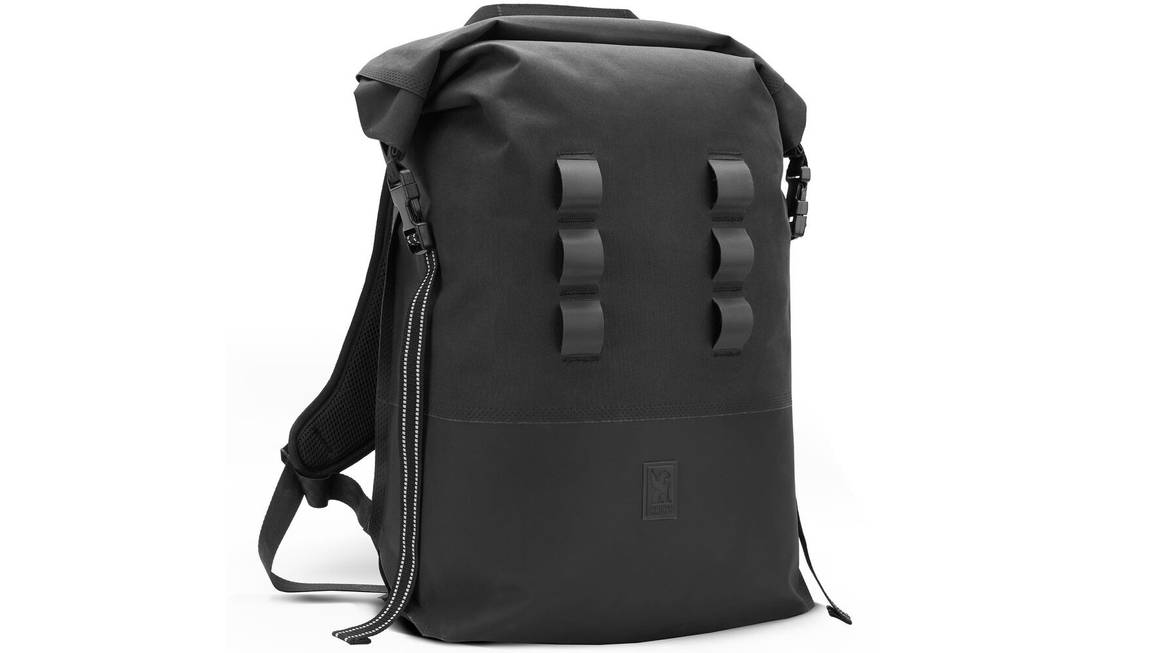 Chrome Industries Urban Ex 2.0 Rolltop Backpack
The Chrome Industries Urban Ex 2.0 Rolltop Backpack is not your standard bag with zip-down panels; it's a lightweight, water-proof backpack suitable for urban exploration. It features reflective attachment loops at the front to fasten your bike lock when riding around the city. In addition, it also has a padded compartment inside for up to 15-inch laptops.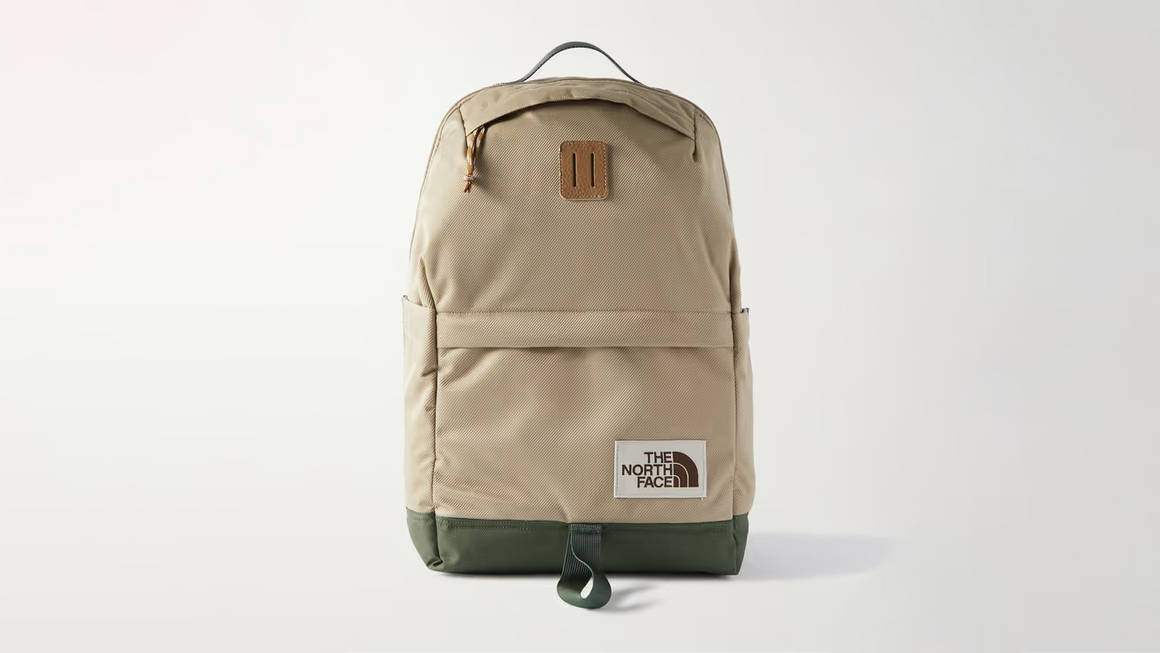 The North Face Daypack Backpack
The North Face Daypack Backpack is a 22-litre daypack made from durable canvas and features an internal laptop panel and a handful of pockets to keep your belongings more organised. Two padded adjustable shoulder straps, a top handle, snap-fastening pouches, and "The North Face" logo branding make this bag practical and stylish at the same time.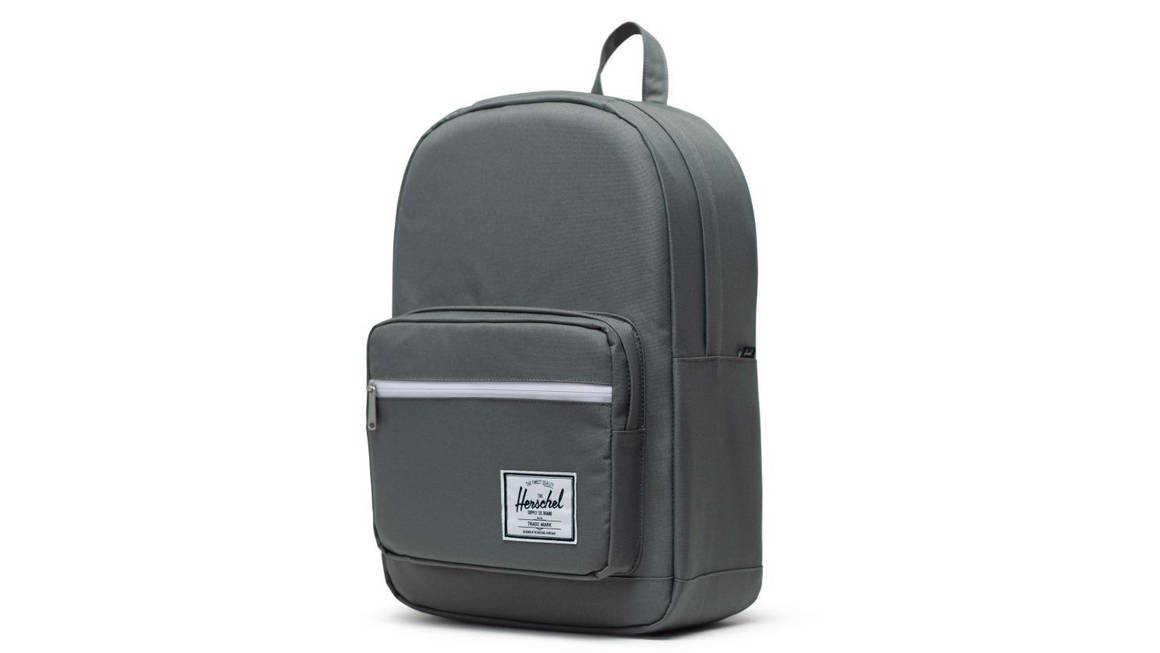 The Best Backpacks for School, College, and University
Herschel Supply Co Pop Quiz Backpack
Suitable for students for students who carry laptops, notebooks, and other study essentials, the Herschel Supply Co. Pop Quiz Backpack is a 22L-capacity bag that can fit a laptop up to 15″ with a spacious front compartment designed with sleeves for sunglasses, pens, and keys. This Herschel Backpack is also available in various colourways.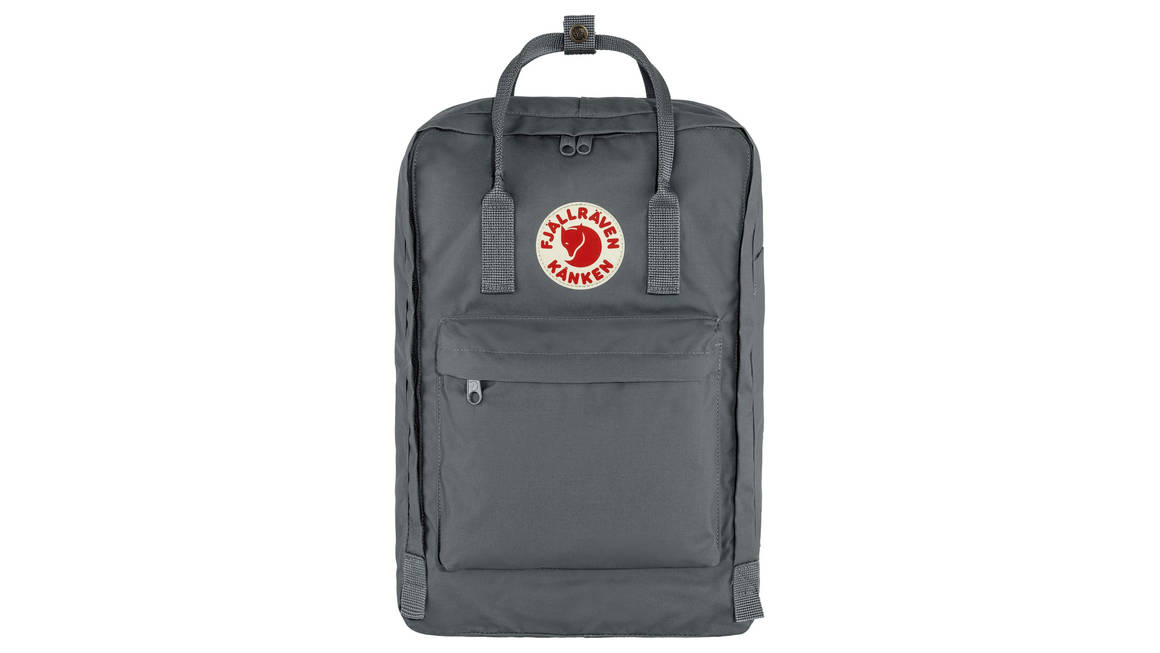 Fjallraven Kanken Backpack
A stylish student bag familiar to many is the Fjallraven Kanken Backpack, known for its distinct rectangular shape and red arctic fox logo on the front. While it does come with a traditional laptop compartment, the notable feature of these Fjallraven bags is the removable seat pad ready to use whenever and wherever you need to sit down for a quick break.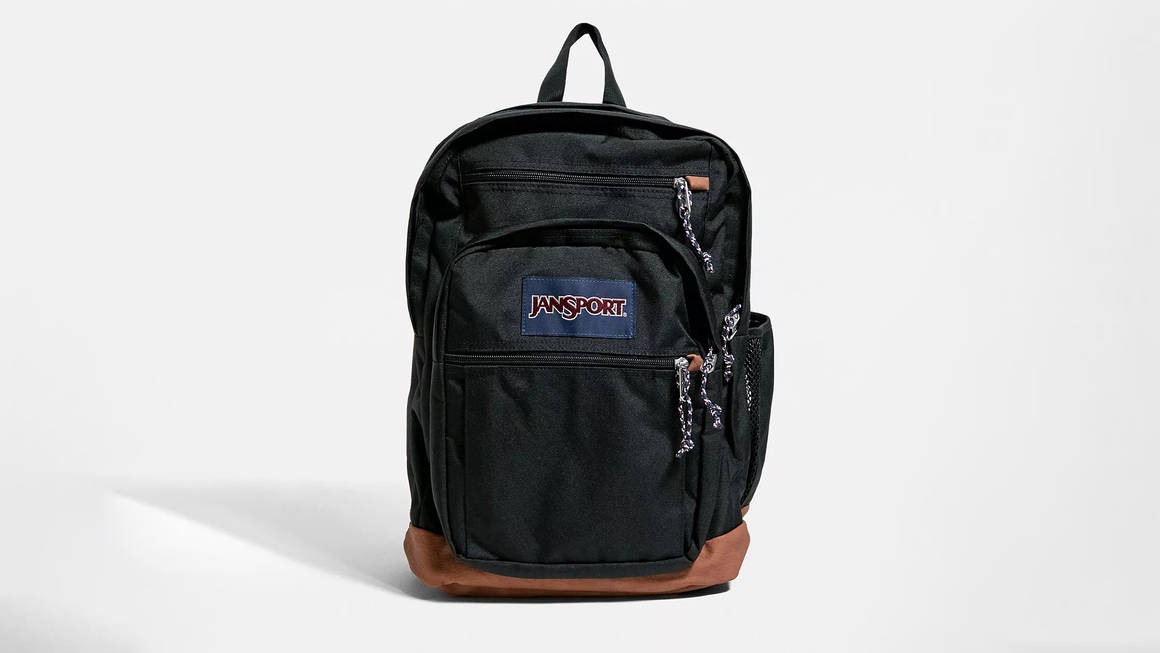 JanSport Black Cool Student Backpack
The JanSport Black Cool Student Backpack is a functional two-strap daypack perfect for a busy day of lectures at the university. The internal compartment is spacious enough for plenty of books and other personal belongings, while the outside provides multiple pockets including a water bottle carrier on the side.
The Best Outdoor Backpacks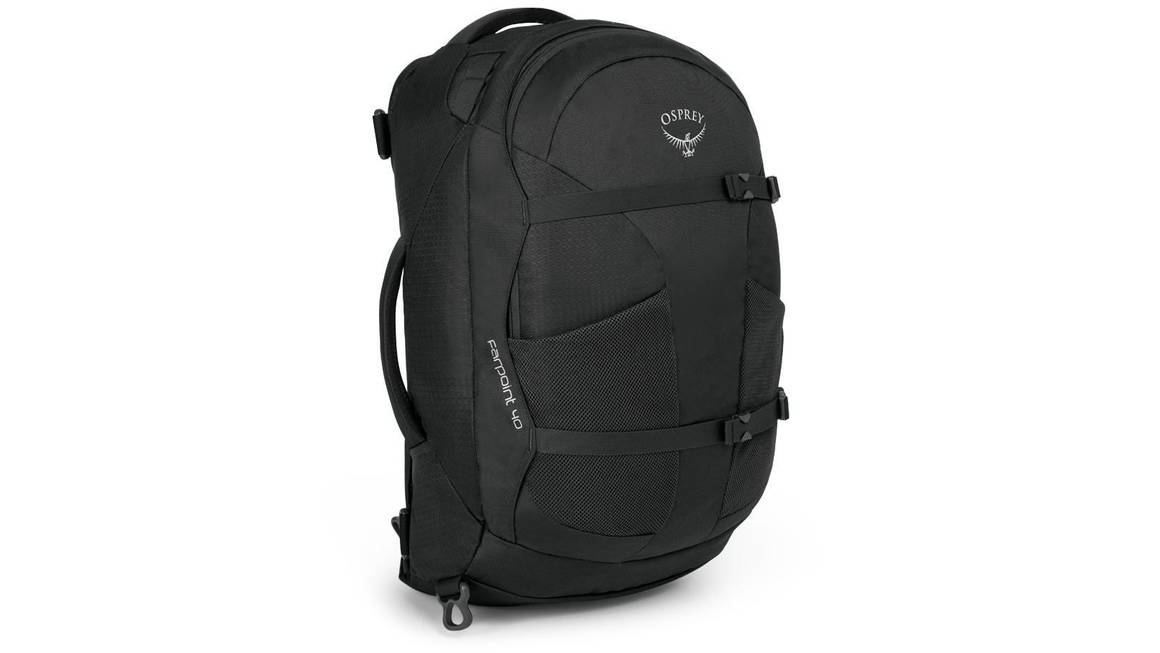 Osprey Farpoint 40 Backpack
If you're looking for a bag perfect for short holiday breaks across the country or outside, the Osprey Farpoint 40 Backpack is a lightweight travel backpack that provides plenty of room like a standard luggage bag. Thanks to its cushioned top-carry handles and removable shoulder straps, it's easy to grab and carry the bag when you're in a rush. More travelling needs more security; lockable zips are present alongside an emergency whistle.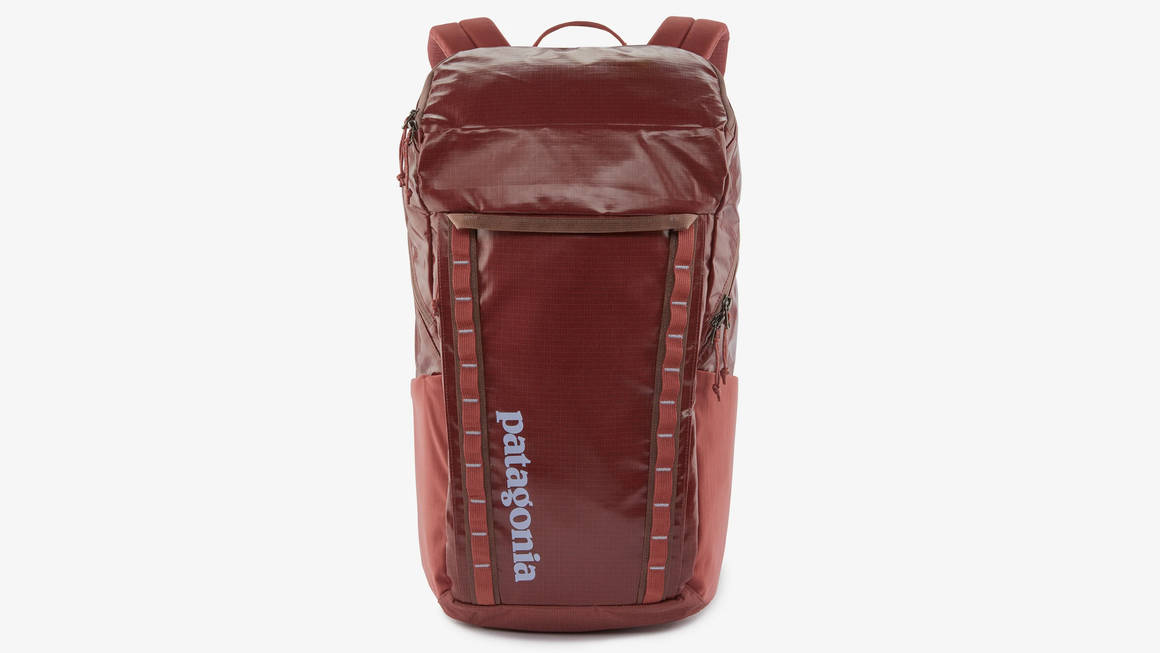 Patagonia Black Hole Backpack
Patagonia's Black Hole Backpack is unquestionably one of the most durable and practical travel bags this year. The capacious main compartment comes equipped with numerous zippered pockets for organisation. The weather-resistant framework supported by comfortable air mesh back panels for an increased lightweight experience make this Patagonia bag fitting for adventurers.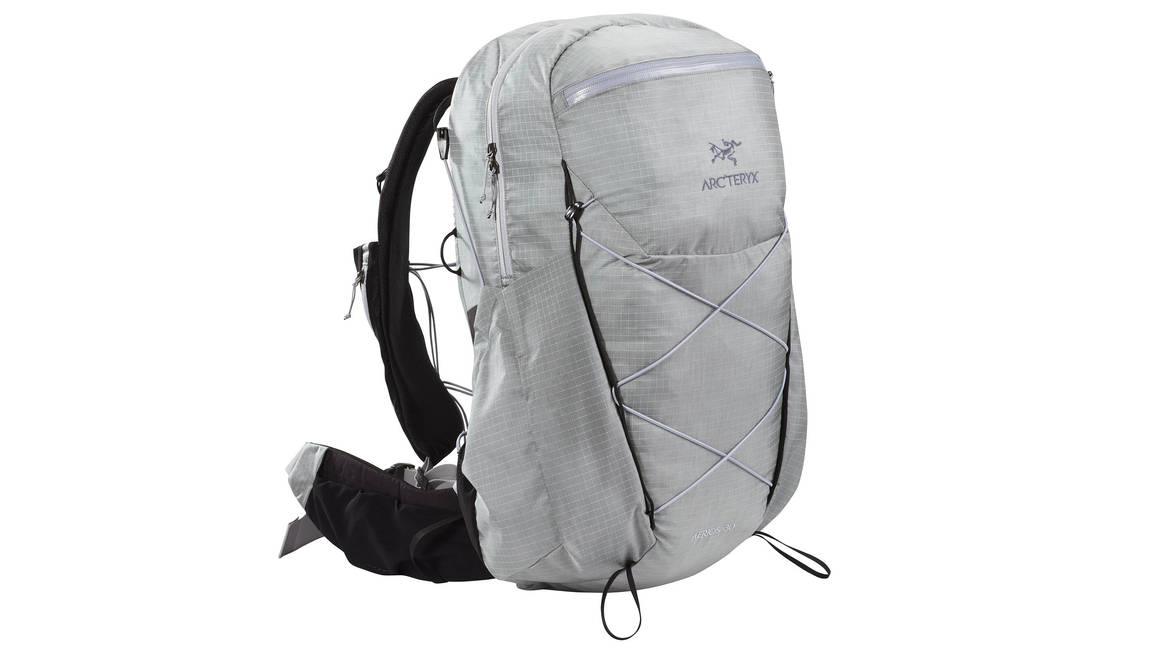 Arc'teryx Aerios 30 Backpack
Canadian outdoor and climbing brand Arc'teryx became insanely popular over the recent years, fitting into the gorpcore fashion trend these days thanks to its water-proof jackets. There is no perfect bag to complete your trail-ready fit than the Arc'teryx Aerios 30 Backpack. This bag is just what you need for daytrips or overnight stays.
The Best Designer Backpacks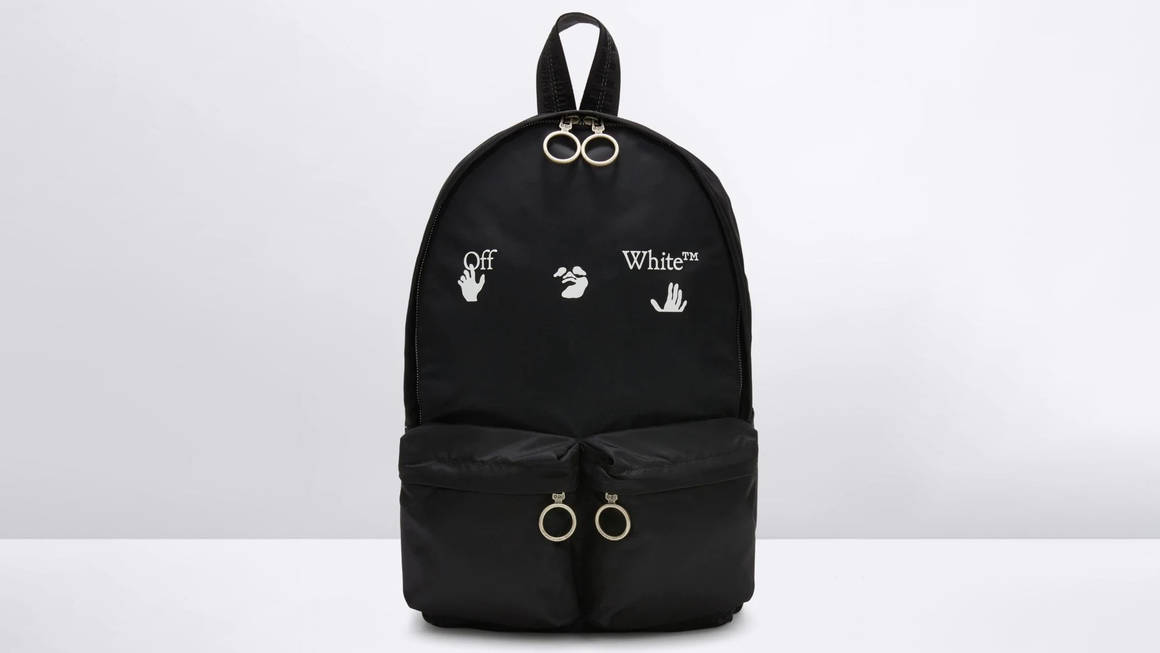 Off-White Logo Backpack
If you're a streetwear enthusiast, there's no better way to complete your fit with Virgil Abloh's Off-White Logo Backpack. The minimal backpack from the luxury streetwear brand Off-White comes with two front pouches alongside the main compartment. Simple Off-White branding and ring zipper pull make this desirable for fashion-conscious individuals.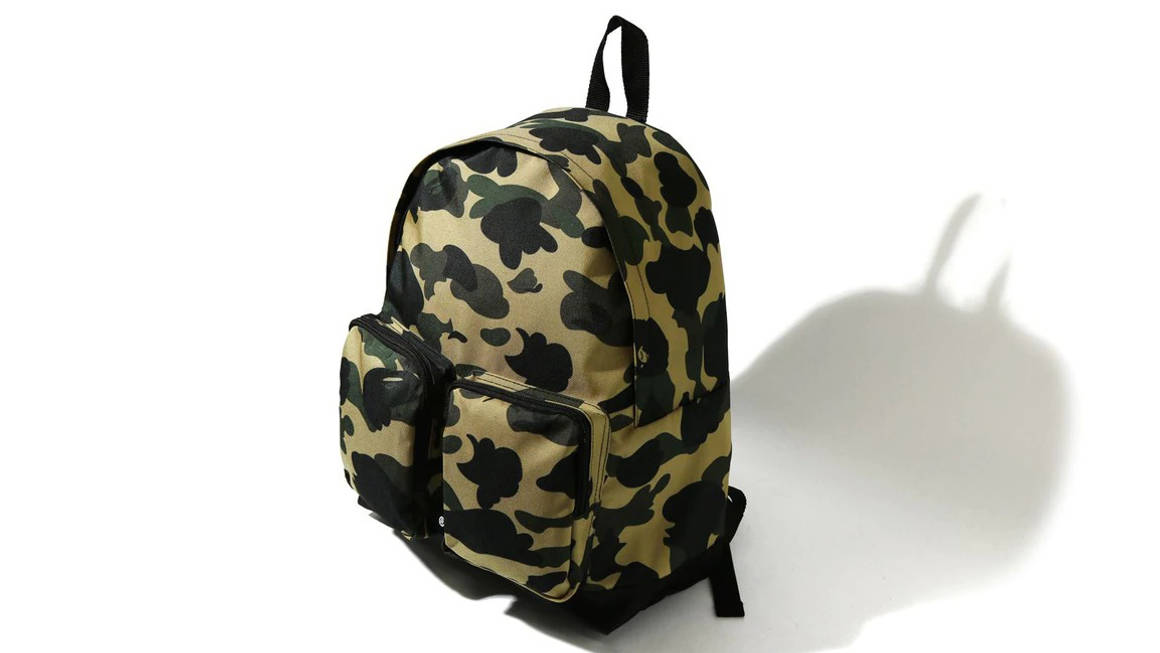 A Bathing Ape 1st Camo Daypack Backpack
Big fans of Japanese streetwear brand A Bathing Ape would love the BAPE 1st Camo Daypack Backpack. The backpack features a standard zip closure to the main compartment, two zipped panels at the front, and adjustable shoulder straps. The iconic BAPE camouflage pattern coating the entire model makes this a must-have for street fashion lovers.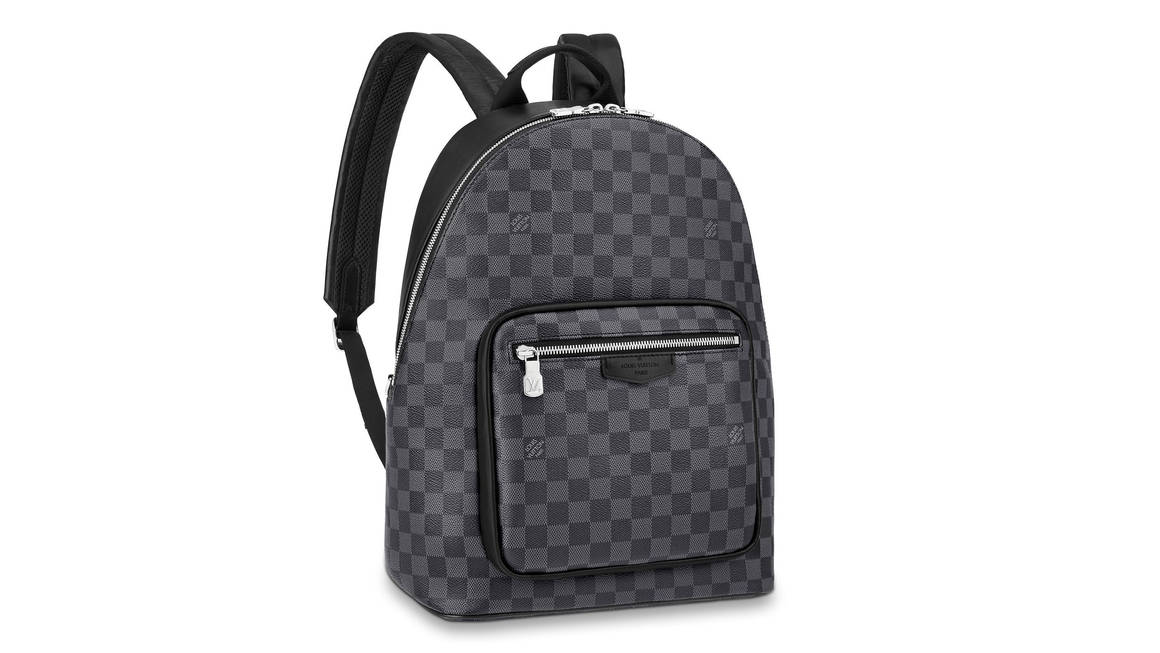 Louis Vuitton Josh Backpack
If you're not afraid to splash some cash, why not opt for a backpack from French luxury fashion label Louis Vuitton? The LV Josh Backpack is crafted finely from the brand's signature Damier-designed canvas complemented by premium cowhide leather tooling. It's a lightweight yet roomy casual backpack externally decorated with Louis Vuitton's signature checkered pattern in grey and black tones. This backpack comes with LV-branded metallic zipper pulls, internal flat pockets, an iPad sleeve, and a front zippered compartment for small belongings.
Related Articles: