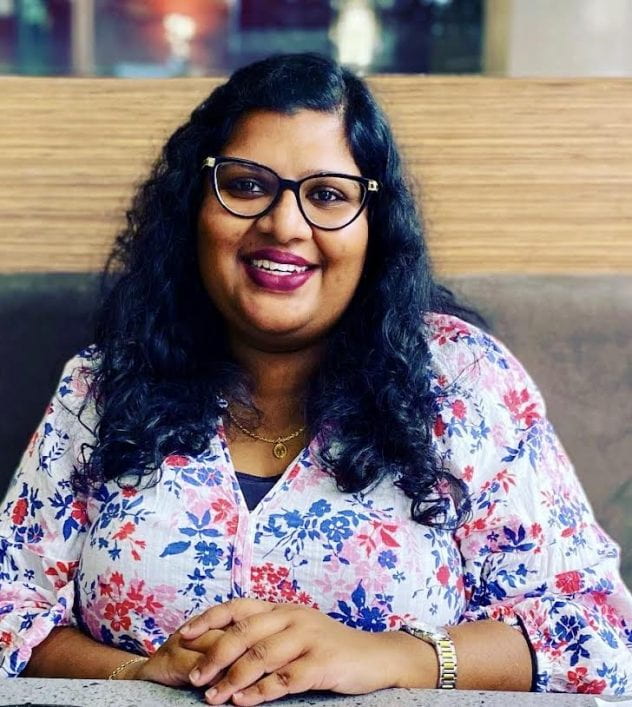 Judith Ameresekere (MEd in Imaginative Education, lover of literacy, and Primary Educator)
Teaching grade two students how to write well is no walk in the park. Typically, in a given year, I have a few students who absolutely love writing and are skilled at using their imagination in their writing. However, a vast majority of my students find writing to be a daunting task. I had one particular student who would go to the lengths of hiding in the washroom when it was time for journals or a writing activity.
For the average primary-age student, writing involves the tedious task of generating ideas, attempting to sound out words, trying to remember the correct conventions, and being told to add more details. In the past, I have certainly been overwhelmed by not knowing where to begin. Although I have read popular books on the topic and have attempted various instructional strategies, I struggled to engage my reluctant writers.
Discovering Lev Vygotsky's (1896-1934) theories of development and the theory of Imaginative Education inspired me to delve deep into an eleven-week Action Research project using a Cognitive Tools approach to writing instruction. At the very beginning of my research, I discovered through surveys and focus group interviews that my students' greatest barrier was not knowing what to write about and how challenging it was for them to generate ideas. Although I had some doubts at this point, I knew that spelling and conventions had to take a back seat and that I had to lead with the imagination!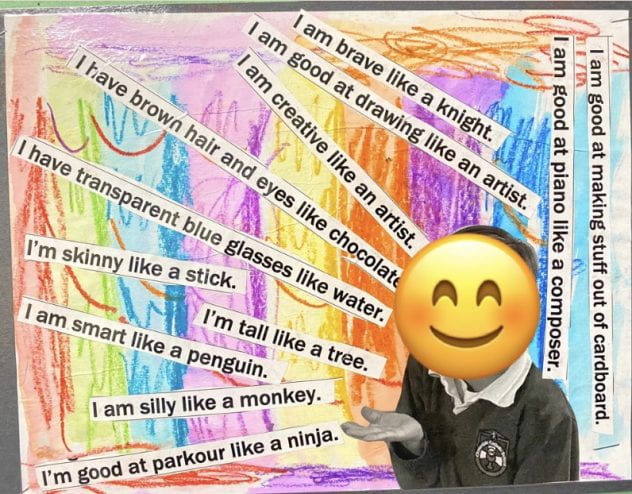 Throughout the next few weeks, I offered my students lessons that were rich in Cognitive Tools. Specifically, I focused on the Mythic Understanding toolkit and designed lessons and activities that included rhyme and rhythm, metaphor, mental imagery, and story. I found that my students particularly enjoyed using the Cognitive Tool of humour in their writing. In addition, I offered my students the opportunity to gather information about various topics because "accumulating knowledge [is] necessary for engaging the imagination" (Egan, 2017, p. 37). In other words, when a student has deep knowledge about a particular topic, they are able to write imaginatively about it and enjoy the process.
Inspired by Lev Vygotsky's theories of development, I added an element of playfulness into my writing lessons. One of my students' favourite lessons was the opportunity to build creations out of empty cardboard boxes inspired by the book Not a Box by Antoinette Portis. Typically, I would have never associated a STEM activity with writing. However, I learned that the same creative capacities that children use in play-based scenarios translate into students' writing skills.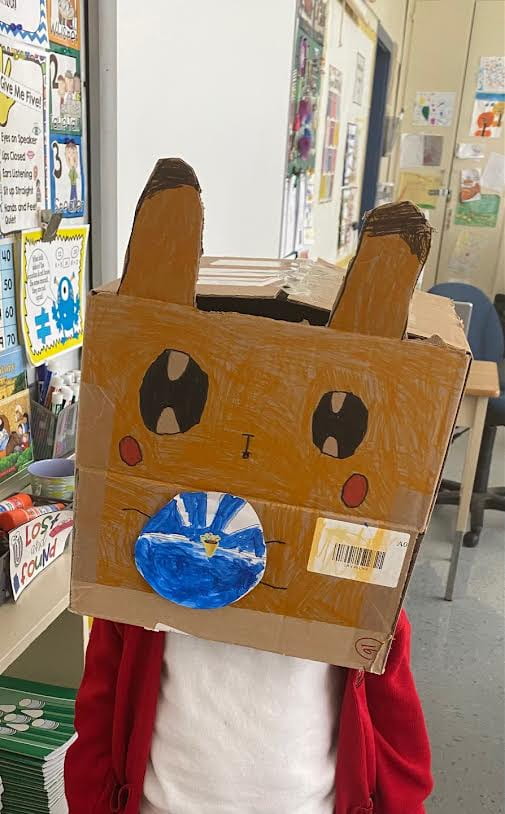 My own attitude towards teaching writing shifted, and I recognized the important role I play as the teacher to mediate specific skills for my students and scaffold their learning experiences. For example, I explicitly modelled new skills, provided small group support, and offered students word banks and sentence starters. Class discussions and group discussions allowed students to vocalize and share ideas prior to writing. These tools and strategies allowed students to focus more on developing their ideas.
Over time, my students grew in confidence and began to enjoy the process of writing.
I believe that the learning opportunities I provided during my Action Research project invigorated a positive attitude towards writing in my students. Over time, my students grew in confidence and began to enjoy the process of writing. Students were no longer bothered by the fact that they couldn't spell each word correctly. Overall, my students were more engaged and willing to take creative risks. One of the highlights of this project was overhearing the same student who would hide in the washroom exclaim, "yay! It's time for journals!". As students started enjoying the process of writing, it became increasingly easier to develop their conventions and grammatical aspects of writing.
Overall, my students were more engaged and willing to take creative risks.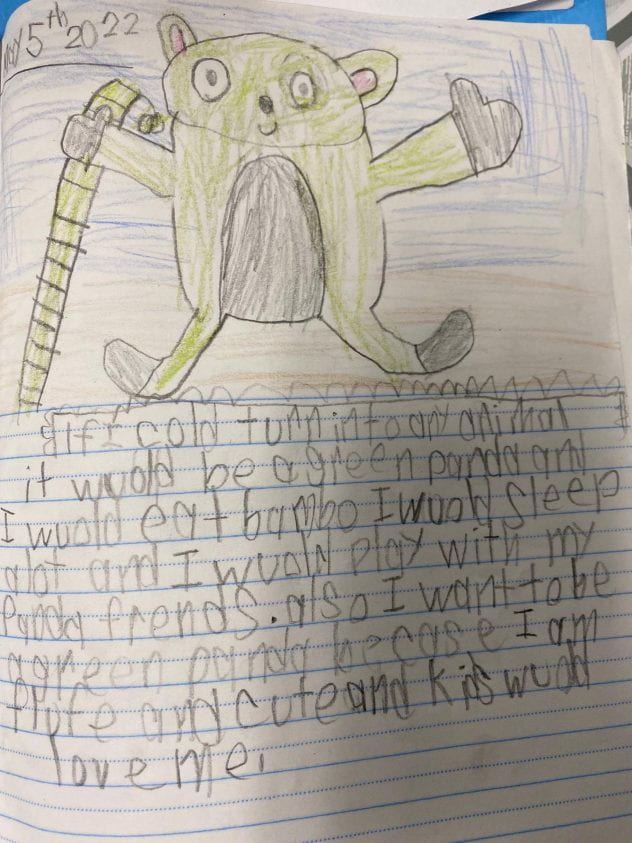 Seeing the positive effect that this Action Research project had on my students was a profoundly rewarding experience for me. I look forward to continuing to explore the area of literacy and writing instruction from a Cognitive Tools perspective. I find great joy in knowing that this approach to writing instruction allows students, regardless of their skills or abilities, to grow in their imaginative capacities and become creative and confident writers!
References
Egan, K. (2017). Developing creativity and imagination by accumulating lots of useless knowledge. In J. Cummings and M. Blatherwick (Eds.), Creative dimensions of teaching and learning in the 21st century (pp. 37-46). Sense Publishers.
Portis, A. (2006). Not a box (1st ed.) Harper Collins.